GM on what DUAL New Zealand is "now set to do" | Insurance Business New Zealand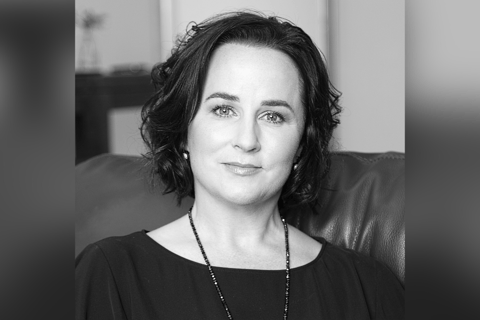 Specialty lines underwriting agency DUAL New Zealand is "rocking and rolling" following the completion of its swoop for International Underwriting Agencies (IUA), according to general manager Paula Harris (pictured), who shares here where the augmented firm is at and where it's heading.
"We are now one business," Harris told Insurance Business. "The acquisition process is fully completed. We now own the IUA business 100%; they're part of DUAL now. And we're just making the final step with that integration, which is more internal – bringing our financial systems together. So, we're doing that now and that's the final step. We're all rocking and rolling, really."
Part of Howden Group, DUAL began its Kiwi operations in 2011. Acquiring IUA brought together the biggest Lloyd's coverholders in the country which, when the deal was announced in 2020, represented around $60 million in premium.
Read more: Damien Coates on "extraordinarily strong" outlook for DUAL New Zealand
Harris explained that they are now just integrating DUAL and IUA's bank accounts.
"It's the financial structure, so basically it's a case of bringing the bank accounts together," noted the general manager. "So, where our brokers would have been sending premium payments to two different bank accounts – one to DUAL and one to IUA – they would now send to one. It's a bit of an efficiency for the market, which is good, and it's our final step of integration."
IUA officially came under DUAL ownership in October 2021. At the time, DUAL New Zealand was not yet a member of the New Zealand Underwriting Agencies Council (NZUAC). That changed last month, on August 9.
"One of the larger underwriting agencies, DUAL, has come onboard," NZUAC executive director Nigel Edmiston recently told Insurance Business. "In New Zealand now, of the premium produced by underwriting agencies, we've probably got about 90% of them."
Lifting the lid on the timing of DUAL New Zealand's membership, Harris pointed to the company's expansion.
Read more: Insurance veteran keen to grow NZUAC
"We were going through our acquisition of IUA just around the time [NZUAC was] really getting going and setting up in New Zealand," she highlighted. "We didn't really have the space in our business to make that decision then, and we didn't really know what our business was going to look like either at that time.
"So, we did say to them, 'Look, we think it's a great idea – we're onboard in Australia and another country that we're part of the local council, but we're just going to sit tight at the moment and get through our acquisition, and then we can revisit', which we've done. We've always seen the value in it, but the acquisition was what took our energy for a good 18 months, 24 months."
Now that things are in place, with the exception of the combined financial structure, Harris has two things at the top of the agenda for DUAL New Zealand.
The GM told Insurance Business: "We talk a lot about the fact that we're a people-first company, so for us it's bringing the cultures together and making sure that the teams are working effectively and efficiently together and are comfortable with the culture.
"The second [priority] is growth. As is everyone, we're on a growth path, and we've got lots of opportunities in our market that we want to take advantage of over the next few years. We're now set to do it, which is an exciting thing."