How change is impacting adviser wellbeing | Insurance Business New Zealand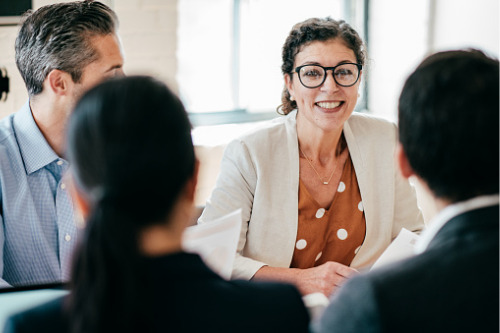 While insurance advisers do huge amounts of work to support the wellbeing of their clients every day, they have perhaps given less thought to the importance of protecting their own mental health and wellbeing throughout the pandemic - something which is now being examined in a research study.
With Australian advisers reporting higher than ever levels of stress and burnout, the topic of adviser wellbeing is now being put into the spotlight, and AIA New Zealand is currently conducting research to do a "temperature check" on the sector. Its adviser survey closed on Monday, and received a total of 586 responses from the industry - something chief partnership insurance officer Sam Tremethick said was "an outstanding result."
AIA will now be processing the data it has received, and if the Australian counterpart study is anything to go by, the results may well look concerning. However, AIA said that the study is an important step to better understanding the health and wellbeing of New Zealand's adviser sector, and would help raise awareness of the importance of a strong and healthy adviser community.
Commenting on some of the stressors advisers have faced over the past two years, Insurance People director and adviser Katrina Church said that the industry has experienced huge levels of change, even before COVID-19 struck.
Read more: How can advisers improve the mental wellbeing of New Zealanders?
"As a practicing adviser, I have a huge number of clients that I support and take care of as well as my team," Church said. "What I've really learned is that you can't be there for those people unless you're actually taking care of yourself as well, and when I look at the topic of wellbeing, it's not about how I cope - it's about how I thrive."
"On any given day, we obviously get calls from clients who are in very tough situations, and in order to be there for them, we've got to stay strong and healthy," she said. "The pace of change in the regulatory space is just huge, and people and clients have to learn some very different ways of doing things. With that, the volume of work has definitely increased."
When it comes to reducing pressure, Church said that moving to a more digital model has been a huge help for many adviser businesses. She noted that her own team had started going paperless since before the pandemic struck, and this put them in good stead to keep their operations running smoothly throughout the first lockdown.
However, not all advisers have fully embraced that shift, and the ones who haven't are likely to be finding the current situation significantly more difficult.
"Two years ago, I made the choice that we would start being completely paperless, and deal with clients more from a zoom and phone point of view," Church said.
Read more: Dismissing wellbeing may cost you your employees, says CEO
"That meant that we were a lot more prepared when we went into the first lockdown. Our team had already started using a lot of the apps, and they'd started developing connections with people that meant they could have relationships in this format.
"In terms of the work intensity, this format can be very beneficial and you can get people to make good, smart decisions - but it does take a lot of energy. I never knew what 'zoom fatigue' was, but I certainly think that we've all experienced it now."
When it comes to protecting mental wellbeing, Church urged advisers to put more focus on taking care of themselves - particularly when it comes to time off.
"We have to do a lot more than what we did before, and the complexities have increased, and so we need to make sure that we're taking good breaks," she said.
"Not having proper holidays is something that's been a challenge for a lot of people, and I'm sure we're looking forward to that in the future. There has been an increased amount of mentoring needed within teams, and as a leader, I've found myself having to be conscious of that too."
"Some people adopt change a lot better than others, and so if you're really stuck, I'd really encourage you to adopt the digital way of working," she added.
"Otherwise, you might be struggling a lot more than you need to, and so it's a really good thing to do for your own mental wellbeing."