How will the EQC-insurer model improve the claims process? | Insurance Business New Zealand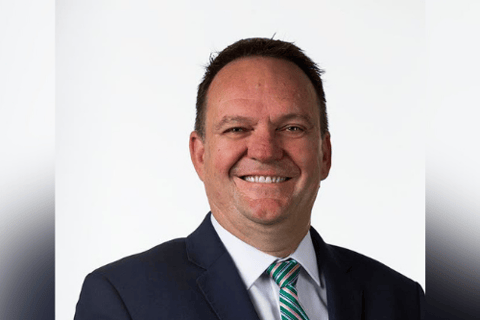 The Earthquake Commission (EQC) and eight private insurers recently launched a new Natural Disaster Response Model, and claims administrator Gallagher Bassett says this change is going to be a big win for customers - particularly for those struck by the smaller-scale events that happen across the country on a regular basis.
The new model will allow home insurance customers to deal exclusively with their insurer, and Gallagher Bassett New Zealand CEO Craig Furness says that customers will benefit from a quicker response time, along with a more streamlined service during a crucial time of need.
He said the model will also allow insurers and the EQC to share their data more efficiently, and will eliminate the double-handling that was a major pain point in the industry's response to past events.
"I think the new model is definitely going to be an improvement," Furness said.
Read more: Gallagher Bassett celebrates 2020 Top Insurance Workplace win
"The fact that there were two parties involved certainly caused delays in the past, and, depending on the size of the claim, you sometimes had a hand-off from one party to the other. That meant that some customers had to start the same process twice, which certainly wasn't great for them."
"EQC needed to understand what insurance customers had in place before they could even start to manage the claim, so you sometimes had delays just because the EQC and the insurers needed to share data before they could get started," he explained.
"I think the change that has been put in place will certainly eliminate some of those pressures."
"We've worked with both the insurers and the EQC for many years on both earthquake and other natural disaster-related events," Furness continued.
"We have probably the largest nationwide network of land specialists throughout the country, and those people have been available to work with EQC in the past, and will be available now to work under this new model."
Furness noted that when it comes to major events, such as the recent flooding in Marlborough and the West Coast, the EQC and insurers tend to be "well organised" in their response. However, he said some of the smaller and more regular events are what can often provide the bigger challenge, simply because of the remoteness of certain parts of the country, and the lack of specialists available immediately on the ground.
Read more: Gallagher Bassett bolsters workforce amid COVID-19
"EQC and the insurers are reasonably well organised when there's a large event - they can get their people on the ground and coordinate a response in that confined space. Westport is a good example of that," Furness said.
"But it's the non-catastrophe events that can be more challenging. You could have a small claim in Bluff today, and another in Napier or Kaitaia tomorrow, and so you need to have a network of people across the country who are capable of responding to those single events when they occur. We have that network at Gallagher Bassett, and that network will be available to insurers through the new model."
"Customers are also more likely to expect to deal with their insurer rather than with the EQC, so I think it'll be a much less stressful process for them at a critical time," Furness added.
"I expect the new model will make them more comfortable throughout, and in terms of data sharing, having the insurer handle the claim will certainly speed things up.
"I think the industry overall has been very focused on ensuring that the customer gets a better experience throughout this change, and all of these improvements will lead to the customer feeling like they are better supported now than they were under the old model."