Insurability impacts coastal properties | Insurance Business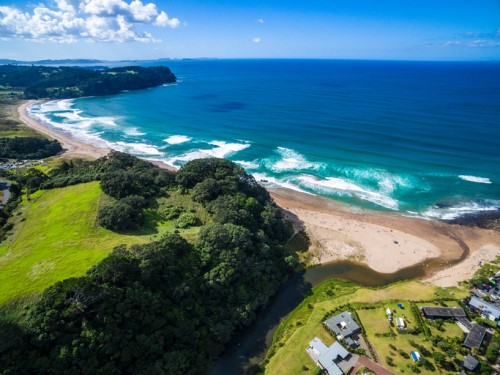 Certain coastal property has been affected by climate change and rising sea levels, with many predicting that some properties will ultimately be uninsurable and nosedive in value.
Already the value of coastal properties in some poorer coastal communities has dropped with insurers and banks becoming increasingly wary of the associated risks.
"Some people's homes – some underinsured and some uninsured – in the lower socioeconomic coastal areas have been affected, with some no longer habitable and some worth very little," said
Richard Deakin
, solutions director for
CoreLogic
's insurance sector. "This means some people have no house and this is a challenge to the Crown as it doesn't want to see homeowners on the street, not to mention a challenge to policymakers and the private sector."
However, many luxury coastal homes with sea views remaining highly desirable and sought after despite their risk factor. In Auckland alone they can go for four times the value of other properties.
Tim Grafton
, CEO of the Insurance Council of New Zealand (
ICNZ
), attributed this to the fact that property owners are loath to accept the validity of the climate change threat on a personal level.
As to the question of insurability, he assured that the industry would react in its usual orderly and measured way, as is already the case with increased excesses on some properties.
But what about an anticipated tipping point where insurers decide to walk away from high-risk homes, leaving residents with the expectation that the government should step in with some form of insurance?
In answer to this, Auckland barrister
Steve Keall
, who has a focus on insurance, stops at a much earlier point in the trajectory by saying that as far as he is aware ICNZ does not intend to withdraw support for any region.
"Insurers would be concerned about the possibility of government intervention if they withdraw support, so it's in their long-term interest to keep cover available," he said.
"Insurance premiums are always calculated mathematically taking into account risk, the need for a return and what competitors are doing.
"The insurance market is like any other market where prices go up and then down. Following a disaster premiums do go up, which shows that the market is acting properly."
Related stories:
Coastal hazards could cause "extreme poverty"
Insuring coastal homes amid climate change