Insurance stalwart "genuinely never thought about doing anything else" | Insurance Business New Zealand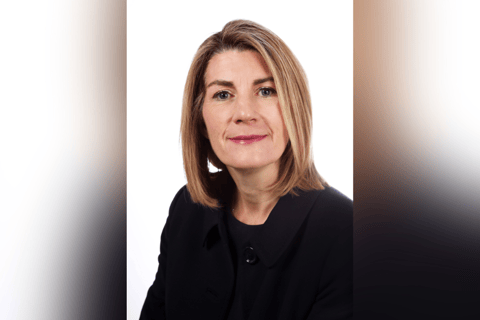 One can perhaps classify Lockton New Zealand chief operating officer Melanie Harding (pictured) as among a rare breed, having studied insurance as part of her degree, instead of landing an insurance job by mere happenstance in the 90s. Here the COO shares her journey and what has made the Elite Woman spend 30 years (so far) in the industry.
"I've genuinely never thought about doing anything else," Harding, who hails from Ireland, told Insurance Business. "Insurance has given me a very varied career across three continents. My first job was in life insurance in the actuarial department in Dublin, followed by a role managing captive programmes using my second language (French), and from there a global broking role in New York, relocating to New Zealand when I got married.
"My role in NZ was a senior broking role, managing the insurance portfolios for some of the largest NZ corporate clients. About seven years ago, I changed roles from broking to operations. This gave me the opportunity to work across both the business in NZ, and more widely with colleagues in Australia and overseas. Furthermore, I've been able to apply my knowledge learnt from broking to the operations side of the business – I get the best of both worlds."
From starting out as a graduate trainee three decades ago, Harding has not looked back since, and instead went on to gain experience from the world's biggest global brokerages. Last year, she joined Lockton when the privately held international broker expanded into the Kiwi market.
Read more: Lockton New Zealand out to "crack the duopoly"
"It's exciting being part of change," declared the C-suite insurance stalwart about her move, "both in terms of a new company and also the industry as a whole. There is huge opportunity for us to leverage technology in a more meaningful way to provide the best service and ensure that our associates are available to our clients rather than being overburdened with admin.
"The technical knowledge and providing risk solutions to clients, both through traditional means and increasingly through alternative means of risk transfer is our core focus. Even with the growth in technology solutions and automation, in-person advice is still a commodity clients value greatly. At Lockton, clients are front and centre of everything we do, and our entrepreneurial culture empowers our associates to deliver on this."
As chief operating officer, Harding said at the top of the agenda for her is ensuring that Lockton NZ's systems and processes are established and that the organisation's legal and regulatory obligations are met, including obtaining full licence as a financial advice provider.
She recalled: "My first challenge as COO was getting the business operational last September in the midst of Auckland's lockdown, with no access to our company laptops and everyone working from home, but I am pleased to report we opened our doors virtually on day one, as planned."
Lockton operates in the country from offices in Auckland, Christchurch, and Hamilton. The company's arrival in 2021 was among the many changes that continue to take place in the local market. From new players to tougher regulation, the ongoing shift is a welcome development for Harding.
Read more: New local insurance broker on big milestone in New Zealand
"The move to ensure that the financial advice provided to retail clients is fair and transparent will provide better outcomes for all clients," she told Insurance Business. "Coupled with ensuring that there are minimum technical standards and qualifications that anyone giving advice must meet is a huge positive for the industry as a whole. Increased clarity around remuneration structures is also a positive, together with the move to amend disclosure requirements for policyholders when placing a policy.
"Insurance is often viewed in an unflattering light with the perception that insurers don't pay claims; that you don't need the advice of brokers, etc. However, the insurance industry provides the very important financial backbone to any economy. Consider Christchurch, the billions paid in claims has allowed the city to get back on its feet and be renewed. Similarly, in the life and health sector, insurance assists clients when they experience a health crisis."
So, what does an industry veteran like Harding – who also highlighted that women are no longer as underrepresented as they used to be – have to say for anyone considering an insurance career?
"Choose an organisation that can give you the opportunity to experience different roles, provide a mentorship programme aligned with a commitment to your career path, and most importantly somewhere where you will enjoy working," advised the seasoned executive. "There is definitely a greater focus on companies not just in terms of what they do but who they are as an organisation. Culture and added benefits such as agile working is now very important to prospective employees.
"The insurance industry can offer a rewarding and varied career – many companies are global, so there may be opportunities for travel; in a client-facing role you meet a lot of interesting people from many diverse industries and backgrounds, and you are always solving challenges, from the difficult-to-place risk to the complex claim and everything in between."