Insurers warn that travel policies don't cover 737 Max flight suspensions | Insurance Business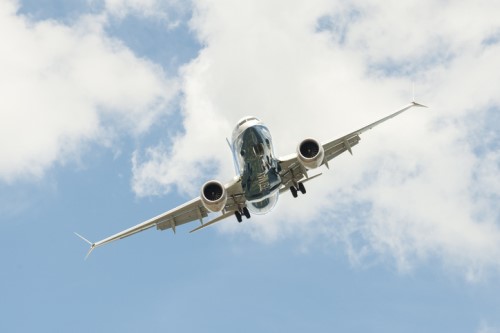 New Zealand's Civil Aviation Authority (CAA) followed the lead of counterparts in Europe and Asia by suspending all Boeing 737 Max flights into and out of the country – and insurers have warned that most travel policies will not cover cancellations that come from this action.
The grounding of 737 Max flights follows Sunday's tragic Ethiopian Airlines crash in Addis Ababa that killed all 157 people aboard. The Ethiopian Airlines crash is the second deadly crash involving Boeing's 737 Max model in just over four months, the first being the Lion Air crash in Indonesia in late October. These two incidents have raised worldwide safety concerns over one of Boeing's most popular jet models.
Read more: Broker for Ethiopian Airlines crash confirmed
So far, only Fiji Airways operates 737 Max planes out of New Zealand. But insurance companies are keen to emphasise that flight cancellations caused by a government-imposed grounding are not normally covered by travel insurance policies.
Travel insurance provider Cover-More told the New Zealand Herald that excluding coverage of government-imposed groundings is common in the industry. "Issues brought about by such things as visa limitations, restrictions on travel over borders and other legislatively controlled circumstances (such as the current restrictions on the Boeing) are normally outside the scope of leisure travel insurance policies," the company said.
Read more: Information your clients need to know about disrupted flights
Another insurer, Flight Centre, added that new insurance would not cover 737 Max flights and related travel activities – including airport transfers and hotel bookings – because it was a "known event."
"If you've done the booking yourself good luck with moving all those around," Brent Thomas, commercial director at Flight Centre, told NZ Herald.
Meanwhile, CAA director Graeme Harris assured New Zealanders that the grounding was a temporary measure to assess the risks of flights involving 737 Max planes.
"This is a temporary suspension while we continue to monitor the situation closely and analyse information as it comes to hand to determine the safety risks of continued operation of the Boeing 737 Max to and from New Zealand," Harris told NZ Herald.