Key metric NZ's insurance ombudsman wants to move from 11% to 100% | Insurance Business New Zealand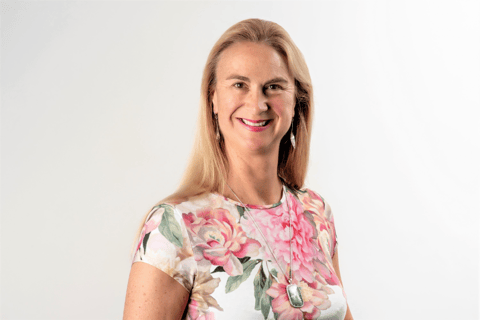 We may all love to turn to the internet for a quick information fix, but for Insurance & Financial Services Ombudsman (IFSO) Karen Stevens (pictured), consumers should be learning about the IFSO scheme through their financial services providers and not through Google.
"There is always a concern that the consumers who come to us don't know when they are arranging a financial product of any sort that they do have the availability to complain to a free service if they need to," said Stevens when she recently sat down with Insurance Business. "And they really do need to know that right at the beginning of their journey through any sort of financial service, as opposed to only finding out about it at the end.
"Only 11% of [polled consumers] said that they got the information through the financial service provider. That's not enough. We would like to see a real improvement in that area. I would hope to see that there's an increase in that 11% to 99% or 100% of people finding out about us through their financial service provider, not on the news, or on Google, or a friend, or one of those other places."
The ombudsman noted: "In terms of information, 35% come to us through Google or internet search; 29% already knew about the IFSO scheme, which is great; 17%, word of mouth. But 11% from their provider, that's not good. So, that's one thing I think that we will really focus on this year, is pushing that message."
Read more: Insurance ombudsman on "never-ending battle"
In the year ended June 30, 2022, the IFSO scheme received more than 2,800 complaint enquiries and accepted 285 complaints for investigation. The top two complaint issues were scope of cover and policy exclusion, while the sector breakdown was dominated by fire and general with 173 complaints, and health, life, and disability with 74. Next in line were credit contracts, financial adviser, and investment and savings.
Moving forward, Stevens would like a further reduction in the number of complaints that go through the dispute resolution process – not for consumers' lack of awareness as to where to go, but because of improved dealings with insurers and other firms in the financial services industry.
"I don't think we'll ever go out of business, but it would be great to see better conduct, better culture leading to fewer complaints, and our primary role then becoming that education of the financial service providers to ensure that conduct and culture is at the right level," she declared.
"And also education of consumers, in terms of financial literacy, that they are better prepared in terms of the products that they choose, and if something goes wrong they know where to go, and equally, if there's something that happens that isn't covered, that they know that in advance so that it puts them in a more informed position."
Read more: Ombudsman on revised insurance contract law: "The sooner, the better"
Amid the ongoing industry reforms, the ombudsman believes the spotlight on how customers are treated will only become stronger.
Stevens told Insurance Business: "The CoFI (Conduct of Financial Institutions) legislation - that won't be in place, I understand, until about 2025. But over the next few years, the FMA (Financial Markets Authority - Te Mana Tātai Hokohoko) is going to be looking at fair conduct plans put together by the financial service providers, particularly the insurers and the banks.
"They have to be able to then demonstrate that they are putting their customers at the centre of everything that they do – that they know about their ability to access the free complaint service, that they are aware of what the products do and don't do, that there aren't any conflicts of interest – all of that stuff."
"A lot of the insurers, particularly the larger corporates, they now talk much more about having a customer-centric organisation and treating customers fairly, but I think when that becomes embedded in legislation and monitored by FMA, it's really going to increase the attention or the focus on what's exactly going on with customers," added the ombudsman.
In Stevens' view, it isn't simply having processes in place but companies actually doing what they have to, to ensure that customers are being treated fairly – including providing them the information on resolution mechanisms in the event of complaints or claims disputes.