Nadine Tereora to join Partners Life as COO | Insurance Business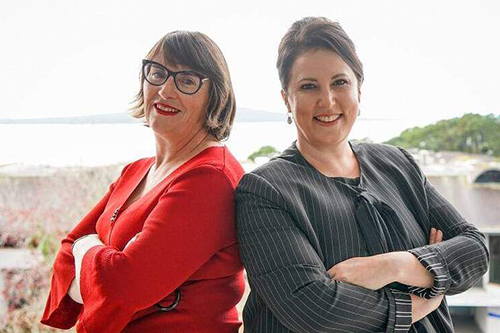 Nadine Tereora (pictured right), former CEO of Fidelity Life, will join Partners Life as chief operating officer. No official start date has been announced, but Partners Life has announced a timeframe of "towards the beginning of 2021."
Tereora became CEO of Fidelity Life in September 2016, and she left the company in May, saying she wanted to spend more time with her family. During her tenure, Fidelity Life was able to secure a $100 million cornerstone investment from the NZ Super Fund, and was hailed by ANZIIF as New Zealand Life Insurance Company of the Year for three consecutive years.
A veteran executive of the life insurance industry, Tereora has held various senior roles with AIA New Zealand, such as general manager for operations and chief operating officer. She later moved to Asteron Life, where she was executive manager and then CEO.
Tereora began her insurance career at Sovereign, which was co-founded by now-managing director of Partners Life, Naomi Ballantyne (pictured left).
"Having worked with Nadine in the past, and more recently having been in direct competition with her in her previous role as chief executive officer at Fidelity, we are beyond delighted to be welcoming Nadine to the Partners Life team, and know that her unique mix of skills, experience and mana will be a huge asset to us as an executive team and to Partners Life as a whole," said Ballantyne.