S & C Insurance director on rewarding role: "You get out of it what you put into it" | Insurance Business New Zealand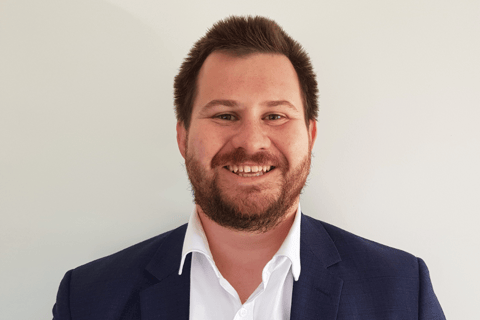 "Quite rewarding" is how Selwyn & Canterbury Insurance Advisers (S & C Insurance) director Sam Baker (pictured) describes a career in insurance, but the Insurance Advisernet New Zealand (IANZ) principal believes it still all depends on what you put in.
Speaking with Insurance Business, the 32-year-old broking business owner shared: "I like helping people out. Insurance is complex, and a lot of people don't really understand it. A lot of people prior to reaching us have just purchased the cover and hope for the best, whereas that's not the outcome that we're trying to achieve.
"We review our clients' risks and appetites, and we want all of our clients to understand exactly what they're buying and how it's going to work or impact them. That's where I see us being critical with our advice and knowledge. The way that we run our business, and what we want to achieve, is to be an advice-first business. If you provide good advice and add value to businesses, then sales naturally follow. If you're just in the business of sales when it comes to insurance – I've seen the end result at claims time, and it can end badly."
Baker continued: "I like when we give clients good advice that they haven't received before, or when they have a claim and the result is a successful outcome because of our involvement, which wouldn't have been the case otherwise. That's where I see us succeeding in the service we provide and what I get a kick out of and enjoy the most about my role."
In Baker's view, it all boils down to the kind of adviser you want to be.
"If you're an adviser that truly cares about your clients and really wants the best outcomes, then [the current hard market] can be very challenging," he declared. "It's around educating clients and setting expectations early in your discussions. The market is hardening at the moment ... and with the continued rise in natural catastrophe and severe weather events around the globe, it's all relatively tough news from the insurers.
"You've just got to find your niche, figure out how you can tailor a client's programme to achieve the best outcomes, and be upfront and honest about the challenges. You add the EQC (Earthquake Commission) levy changes, combined with the lack of capacity and supply of insurance in general coming under pressure, and the cost of insurance for mum-and-dad customers just continues to rise along with everything else currently. It's challenging, so I just try to work in ways that we can still help people out, really."
Read more: Tandem boss: "We need to step up and we need to add value"
So, how did Baker get into insurance broking? For the FMG (Farmers Mutual Group) alumnus, whose credentials also include time spent at Crombie Lockwood and PIC Insurance Brokers, Baker's first years in the industry played a role in his chosen path.
"I enjoyed quite a few different aspects and tasks in insurance early on in my career," he told Insurance Business. "I started off in a support role but also worked in a claims position, and I also undertook some business analysis-type work. I got lucky with my start at FMG as through their organisation I got to try my hand in a selection of different areas of insurance and then found out what I really enjoyed. From this I was able to discover commercial business insurance was the field for me.
"I'm quite outgoing by nature but also analytical in my approach. Being analytical aids with the interpretation of policy wordings and claims response, while being outgoing means I truly enjoy working with people and getting to understand them, their business, and their risk. This is why I love working within the advisory space."
In 2021, after nearly eight years in the industry, Baker felt it was time to run his own practice.
He noted: "I've worked within three very different organisations, and I learned a lot from each. I just felt comfortable that the time was right to have a go at it. I was confident in my capabilities as an adviser – proven by some pretty good success over the years – but I had my own ideas around the way that I thought advice should be provided and how we could deliver our service.
"I had pretty good training along the way and have worked with and learned from some very talented people as I've gone along my journey. Looking back, starting a business in a pandemic was a pretty big call, but the timing just felt right."
Read more: Time for an insurance industry rebrand?
For his major move, Baker took the leap by becoming a broker member of IANZ, a network which he said "just resonated" with him.
"During the whole process, they never brought up the word 'sales' to me," revealed Baker. "It was all about advice, service, and 'how can we provide the tools to help you help your clients', which mirrored my own thoughts completely.
''I've been a member of IANZ for about 18 months. It's a mutually beneficial fit – they just resonated with me, as it's all about advice and getting it right for the client. I have more tools to provide our clients with accurate advice and information than I've ever had before in my career, which I love, and they continue to work to improve these tools and help us. It's a fantastic group to be a part of."
The advisory role, Baker believes, is just one of the many "cool things" one can take on through a career in insurance, and he would like to see more people become aware of the options.
"It's a challenging role, but it's rewarding at the same time," he said. "I think you can do some pretty cool things in insurance… I think, overall, the market would be better as well if people had the opportunity to be more educated from an earlier age and insurance was looked at as a career pathway through the school system and universities, as it is ultimately something a majority of people need.
"It's definitely an industry where you get out of it what you put into it. With insurance, there's relationships, there's negotiation, there's the analytics – there's a whole different set of skills that you need in order to succeed in your job. If you have someone that likes a challenge, likes a fast-paced environment, then they can apply themselves in a whole variety of different ways in the insurance industry. I think that's the cool part about it."
Baker went on to tell Insurance Business: "You meet great people from the insurance companies, but you also meet great clients and have an opportunity to form relationships for life. And then there's such a broad variety of what insurance can look like. One day you might be out seeing a guy that is a tree trimmer, and then the next day you might be talking to a large commercial property owner. The beauty is, everyone has a different risk profile and it's up to you to find it and provide the solution that works. It's a very broad role with plenty of variety; it's never boring."
In 2023, the director has plans to add one or two people to S & C Insurance in Rolleston.