"The value of insurance has never been clearer" | Insurance Business New Zealand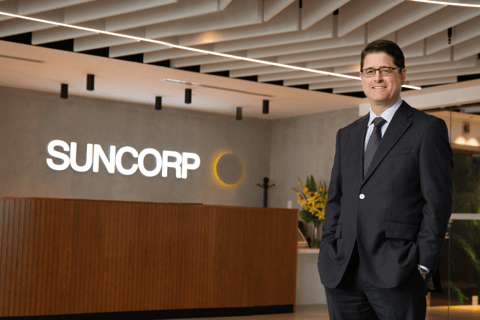 Suncorp New Zealand, which has already paid at least $5 million in claims following the Auckland Anniversary floods, is "firmly" focussed on impacted customers, according to the insurer.
"Over the next few months, our continued focus will be on delivering to the customers and communities who are going to need our support more than ever before," declared Suncorp New Zealand chief executive Jimmy Higgins (pictured) in a statement sent to Insurance Business.
"Repairs for the extensive flooding damage will also put pressure on the building industry and the broader supply chain, so we will be working closely with impacted family and business customers to ensure they can get back on track as quickly as possible. While the best outcome is a fast claim settlement, there will be other factors outside our control that can impact this."
The current priority, said Higgins, is helping policyholders in recovering and moving on following the wettest 24 hours on record in more than six decades.
"Against a backdrop of a challenging economy, increasingly severe weather events (including the recent North Island floods and landslips), and global uncertainty, the value of insurance has never been clearer, despite our customers being challenged by the increased cost-of-living," stated the CEO, who himself met with affected policyholders on January 28.
According to the insurer, it had received more than 8,000 claims from the North Island event as of close of business on February 7.
Meanwhile, the wider Suncorp Group noted on Wednesday: "The losses from this event will be capped at $50 million, net of reinsurance cover. Post this event, the group maintains significant prepaid reinsurance cover and the approach to any reinstatement of cover utilised in this event will be determined once the full impact of the event is known."
Half-year performance
When the insurance group – spanning operations in Australia and New Zealand – published its financial results for the half year ended December 31, 2022 (1H23), the NZ chief described his camp's performance as "strong" while acknowledging the potential impact of the recent floods and landslips on the figures for the next half.
According to the investor pack seen by Insurance Business, Suncorp's Kiwi unit posted the following figures in 1H23:
| Metric | 1H23 result | Change from 1H22 |
| --- | --- | --- |
| General insurance profit after tax | $75 million | Down 3.8% |
| Gross written premium | $1.18 billion | Up 12.2% |
| Total investment income | $12 million | n/a |
| Net incurred claims | $583 million | Up 17.8% |
| Natural hazard claims | $59 million | Down 18.1% |
| Operating expenses | $275 million | Up 10% |
| Life insurance profit after tax | $16 million | Up 166.7% |
In New Zealand, Suncorp's strategy has been to grow its brands and strategic partnerships; deliver the group's best-in-class claims programme; and digitise and automate.
The group's brands in the country include century-old Vero Insurance, Asteron Life, Vero Liability, as well as Suncorp's joint venture with the New Zealand Automobile Association, AA Insurance.