Tower reveals financial results, forms new partnership | Insurance Business New Zealand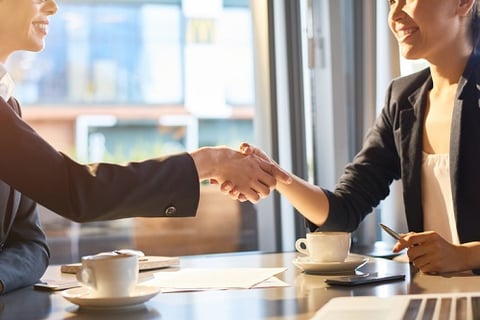 Tower Limited has reported a half-year profit of $12 million, down from $14.9 million for the half year 2020. The company also reported an underlying profit of $18 million, down 5% from the previous year.
Gross written premium grew by 6% to $194 million from October 2020 to March 2021. This was despite Tower's Pacific business declining by 16% amid economic difficulties caused by COVID-19. Tower's flagship direct business grew 14% and its partnership business grew by 3% over the period.
According to the insurer's statement, the positive growth and reduction in management expenses was offset by several factors, including an increase in large events and large house claims, rising building costs, and lower investment income. The company said it is taking "decisive action" to address these factors.
The large events had a $9.3 million impact before tax, up from $2.8 million in HY20. This included the large fire at Lake Ōhau village and severe flooding in Napier in late 2020.
Tower's disciplined cost control and improved efficiencies were coupled with a reduction in management expense ratio (MER) to 36.5% versus 39% previously, with the direct business improving its MER to 31%.
"Tower's investments in technology mean we are well placed to respond rapidly with rating and underwriting actions to address these challenges," said Tower CEO Blair Turnbull. "We have commenced a review of our FY21 claims experience and will also work with our supply chain to realise efficiencies and manage increases in claims costs.These actions will take time to gain traction, however we expect to begin realising benefits in the second half."
Tower also partnered with insurtech start-up Open to launch Huddle, which will bring personalised digital-first home and car insurance to New Zealand, beginning late 2021.
According to Open, its New Zealand operations will be underwritten by Tower and leverage Tower's reinsurance, pricing and claims supply chain, all via API. This was made possible by Tower's significant investment in technology.
"There is a huge opportunity to reimagine how insurance operates so we welcome the innovation and energy that clever insurtech start-ups like Huddle are bringing to our industry," said Turnbull.
"Huddle's success will be our success, leading to accelerated growth for both companies and more choice for customers. It's a win-win. Underwriting Open's New Zealand operation is one of many innovative partnerships we are investing in."
Open applies artificial intelligence, machine learning and community thinking to insurance for better pricing. It allows customers to submit claim forms and pictures online, with payouts in cash or vouchers available within minutes.
"The majority of New Zealand's insurance market is made up of businesses with legacy systems that aren't nimble, and don't serve customers well," said Jason Wilby, co-founder and joint CEO of Open.
"It might seem strange that we're partnering with a 150-year-old Kiwi-owned company, but Tower is completely aligned with our vision to recalibrate how insurers leverage digital and data. Together we can engage customers and make insurance simpler and easier for all Kiwis."