What happens to car insurance premiums post-lockdown? | Insurance Business New Zealand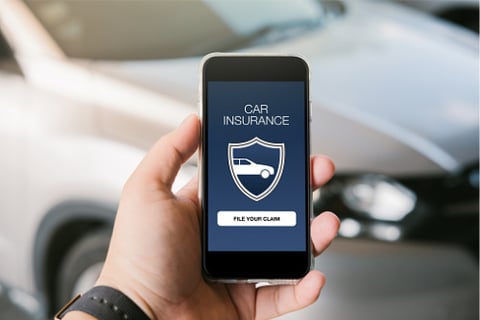 Despite car insurers seeing a massive drop in claims numbers over the past several months, not all insurers have moved to return their savings to customers. According to some insurers, there are still many other factors that may cause future premiums to rise or fall.
This April's Easter holiday weekend saw no fatal crashes recorded for the first time since 2012, though local Waikato police noted that lockdown had not prevented "bad driving behaviour," with police still being called to crashes on a daily basis. However, statistics in early April still showed that New Zealand's road deaths had dropped by 75% compared to the same time in 2019, and the NZ Transport Agency reported that traffic had fallen across all major state highways, also by 75%.
Consumer NZ has urged insurers to "play fair" during the pandemic, and to return any cost savings to their customers. So far three insurers have moved to offer direct refunds to customers – AA Insurance, Medical Assurance Society (MAS) and Tower Insurance, though, notably, neither IAG's various insurance brands nor Vero have put any refunds on the table.
Read more: Tower Insurance to refund COVID-19 claims savings by end-May
Although Alert Level restrictions no longer apply, working from home is still a long-term reality for many workers. Consumer NZ's head of research Jessica Wilson says it is only fair that insurers should take their lowered costs into account, and should either return them through direct refunds or factor them into future premiums.
"Obviously, insurers will be seeing a marked drop in claims because most of us are at home and not driving anywhere near as much as we used to," Wilson commented.
"That means insurance companies' costs have gone down. It also means the risk assumptions they use to calculate the premiums that we pay have changed."
"We're paying premiums based on the assumption we're driving as much as normal, and that the same risks of having an accident apply," Consumer NZ noted.
"Some insurers have acknowledged this isn't fair, and several big players in the US announced they would pass their cost savings on to customers."
IAG, which owns the brands of AMI, State, NZI, NAC, Lumley and Lantern, came under fire for increasing premiums in May despite the effects of the lockdown, and Wilson says IAG customers were justified in feeling they had been given a "raw deal." IAG says its focus has been on deferred premium payments, payment options and coverage changes.
Read more: AMI slammed for increase in car premiums despite lockdown
Commenting on potential changes to premiums, AA Insurance says that many different factors go into determining price – and that, currently, it cannot predict what will happen to its premiums upon renewal time.
"Insurance companies statistically predict the number of claims they expect to pay out each year," an AA Insurance spokesperson said.
"As a general car, home and contents insurer, AA Insurance covers a significant number of assets in New Zealand so our sample size is very large, which helps us predict claim numbers. We are good at predicting the number of claims we might receive in a year, as well as any given month."
"Once we've worked out the number of claims we're expecting to receive, we can predict the cost of those claims we need to pay out, and how much premiums will be for customers," they explained.
"Premiums vary year to year – and not all premiums go up. Some remain stable and others actually go down, unless unpredictable events such as earthquakes, floods and COVID-19 occur."
AA Insurance says premiums can also be influenced by factors such as inflation, supplier costs such as car repairs and building materials, as well as any skilled worker shortages such as panel beaters. However, it says any increases from such factors won't be significant.
"Increases from these types of factors are generally gradual and incremental, so customers won't often see a large spike in premium costs," AA Insurance said.
"Other factors which may influence a premium include the customer changing their car, moving house or living in an area more susceptible to natural events like flooding.
"Currently, it's too early to say how premiums will be affected in the future."
Consumer NZ is urging customers to ask insurers about refunds directly, and to ask for a reduction in premiums if they are still working from home or are not driving as much as they used to.