Why are more Kiwis not buying health insurance? | Insurance Business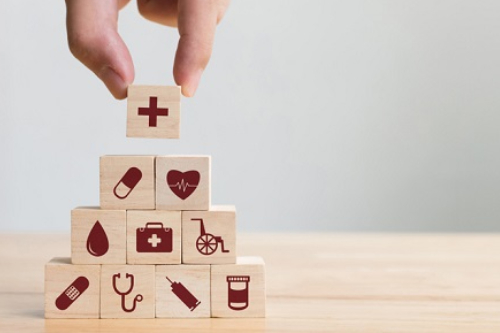 The past year has seen a lot of increased concern and awareness from the public around health, but new business for the health and life sector has not managed to recover to pre-COVID levels - something one CEO said might be down to lack of advice, rather than a lack of interest.
Partners Life founder Naomi Ballantyne said that for her company, new business took a hit through last year's April lockdown, and a lot of that was down to the fact that advisers were busy adjusting their businesses to remote working. She said that for many advisers, face to face conversations were how they finalised deals - and so the lockdown forced them into a huge adjustment, and meant that fewer new clients were being sourced.
"The industry saw a significant drop in new business over the first lockdown, but that's much more likely to be around public access to advice rather than a lack of interest," Ballantyne said.
Read more: Insurance boss reveals COVID-19's impact on health insurance
"They weren't able to talk about which products are best for them, which company to buy from and what the prices are like, because advisers were locked down too. They would normally talk to the client about their life and needs, and then get to the stage of making a recommendation - and that was normally a face-to-face conversation, because they're relying on the personal rapport and trust that they've built with the customer."
"So, when lockdown hit, many advisers found that their ability to give advice dried up, and they had to change their processes to become comfortable doing that online," she explained.
"That drop in new business was potentially more impacted by customers not having that access to advice and advisers having to change around their businesses."
Ballantyne said that although new business levels have since picked back up, they are still 'depressed' compared to pre-COVID levels. With Auckland now having gone through four lockdowns and unable to rule out more in the future, it may take some time before the life and health sector sees business booming again.
"Every time a lockdown happens, people are busy trying to manage everything at home - so engaging with an adviser about insurance just gets deferred," Ballantyne said.
Read more: Broker shares how to keep pace with change
"That said, we are still selling good volumes of new business - it is less than last year, but it said that New Zealanders are still buying, even though affordability has changed for a lot of people and there are a lot of industries not flourishing."
"We're about 25% down as an industry for new business, but the rest of that is coming from others who possibly are more concerned for their health and have looked into insurance as a result," she added.
"We also waived premiums for six months for people who had financial difficulties as a result of COVID, and that cost us a lot of money - but we believe it saved us a lot of customers. It certainly helped huge numbers of people according to the feedback we've gotten, and the vast majority of those people were able to start paying for their premiums again."