Women in Insurance 2021 brings thriving industry together | Insurance Business New Zealand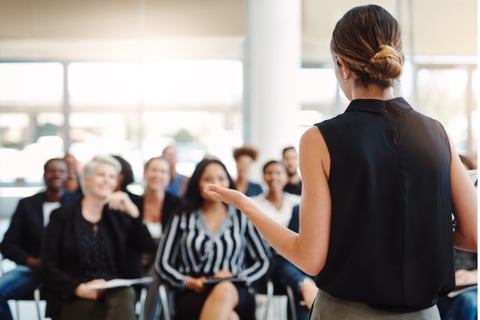 The Women in Insurance Summit 2021 wrapped up yesterday after a day full of inspiring keynotes and discussions across a variety of topics, ranging from effective leadership to good networking, mental health strategies, and the role of digital innovation in business.
The Summit was chaired by Deloitte actuarial and insurance services partner Lee-Ann du Toit and was opened by Partners Life managing director Naomi Ballantyne, who discussed her extensive career in New Zealand's life insurance sector, and the values and lessons that she has incorporated into her leadership approach.
Commenting on the end of the Summit, du Toit said the speakers had provided some "fantastic discussions," and thanked them for speaking openly and honestly about their career paths, and some of the challenges they have faced.
Read more: Diversity shouldn't just be about 'ticking the box'
"I would like to thank all of our tremendous speakers for keeping the energy going and keeping us engaged with some fantastic discussions," du Toit said. "There was a lot of focus on being genuine and being brave, and we had lots of leadership and diversity and inclusion discussions."
"Naomi's opening session was really, really valuable, and she was very honest with us about asking questions and understanding your business, and about surrounding yourself with smart people who challenge you to live up to your values," she continued.
"We had a great discussion about networking with Suzanne Wolton, who got us thinking about whether we are getting the most out of our network, and also challenged us to share with others who we are and what we're passionate about, rather than what we do."
"Our panel discussion focusing on diversity, inclusion and equity strategies also focused on empathy, and on doing the right thing in the right way, mentorship, and paying that forward," du Toit added.
Read more: Women in Insurance Summit returns as a physical event
"Amanda Halfacree spoke to us about gender stereotypes, and reminded us to examine our own biases. We also thought about defining our own career path, and seeking opportunities that light us up.
"Agnes talked about resilience, and also learning from failures, and having that be part of your success. And, of course, our last session focused on digital innovation, and discussed all the different facets around staff, customers, systems and collaboration, and making the most of opportunities.
"It's been a really great day, and I thank everyone for attending."