New Zealanders deserve plain language and clarity in insurance | Insurance Business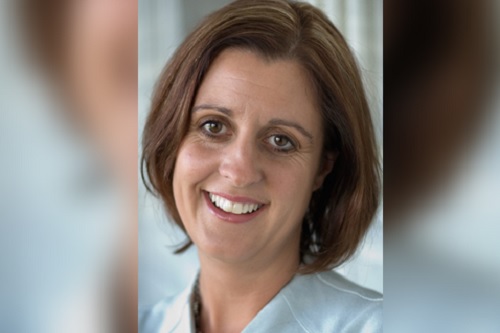 "Please make policy wording easier to (a) read and (b) understand. Surely my insurance policy doesn't need to be at the sacrifice of a dozen pine trees?"
That's just one of the numerous comments made by New Zealanders in submissions to MBIE during the public consultation stage of the Insurance Contract Law Review earlier this year.
The submissions are a telling read and clearly highlight the importance of updating this outdated legislation and improving processes to deliver better consumer outcomes.
Comments covered key areas of complexity, such as providing information to insurers at application: "To simply have a 'catch all' clause stating that all material information needs to be disclosed without stating what is material is unreasonable. How hard can it be for an insurer to ask the questions they require the answers for"; to how well New Zealanders understand their insurance: "I really don't think people understand the fine print contained in insurance proposals and how insurance companies can exclude them for non-disclosure."
Removing barriers to clarity, understanding and informed choice
Consumer confusion about important insurance details – policy wording, disclosure, claim processes, how benefits and exclusions work, etc. – has marred public confidence in our sector, and has undoubtedly exacerbated the underinsurance issue in New Zealand.
Complexity of policy wording and the verbose nature of policy documents is an issue that experienced members of Financial Advice NZ have talked about for some time, and from the release of the initial discussion paper, the association has been involved in consultation with MBIE on the issue and solutions.
Advisers on insurance contract law
As a subject of increasing focus, in November, we ran a survey asking members for their views on how complex policy language impacts consumers' understanding of their insurance.
Almost all – 95% – agreed that the language and complexity of insurance policies makes it difficult for consumers to understand (without specialist advice); and 97% agreed that this (policy language and complexity) makes it hard for New Zealanders to compare policies (without specialist advice).
We also asked members if they believed a complex policy can be documented in plain language, to which 87% agreed it could. And importantly for the end goal – that being achieving better consumer outcomes – 92% of those surveyed believe that plain language policies would increase the consumer's full understanding of their policy cover, exclusions, requirements, etc.
Proposed changes from MBIE
The proposed changes to insurance contract law announced by Minister Kris Faafoi on December 04, 2019, could not come soon enough, and will be another important step in increasing public confidence and trust in the insurance sector.
In his announcement, the Minister cited key areas of focus for the overhaul of insurance contract law. As outlined in the media release from MBIE, these are:
Placing the responsibility on insurers to ask consumers the right questions when processing new insurance policies, rather than leaving it to consumers to know what to tell their insurer.
Requiring insurance policies to be written and presented clearly, so that consumers can easily understand them.
Ensuring insurers respond proportionately when consumers don't disclose something they should have, or misrepresent themselves.
Strengthening protections for consumers against unfair terms in insurance contracts.
Extending powers to the Financial Markets Authority to monitor and enforce compliance with new requirements.
Clarity and understanding – in any sector – is key to consumers feeling empowered to make the right decisions for their needs, and confident in the professionals and companies they turn to for much-needed protection when life takes a nasty turn.
The insurance sector provides an enormous level of financial support to New Zealand; often desperately needed financial support at some of the hardest times in life. As a sector – providers and advisers together - we are working towards a future in which many more New Zealanders understand and benefit from the protection of insurance – insurance that is right for their specific needs.
I'm sure that the whole sector would agree that these proposed changes to the insurance contract legislation are essential in better serving the needs of the public. This is an opportunity to review outdated laws and processes and be more relevant to the modern consumer, and an opportunity to overcome a key barrier to New Zealanders' trust and confidence in insurance.