New Zealand's natural disaster scheme | Insurance Business New Zealand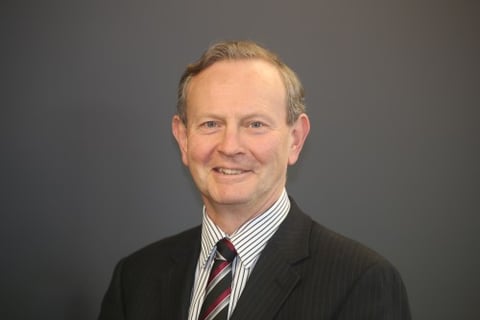 As one of the riskiest places in the world for natural disasters, enviably New Zealand has one of the smallest protection gaps for residential property (at less than 5%). Our responsiveness to natural disasters is also world-leading, with the new partnership between the EQC and private insurers for claims management.
Preserving this is critical. This also supports part of our purpose at ICNZ, which is to help New Zealanders better understand and benefit from general insurance. The benefit of our natural disaster scheme is clear, but recent decisions changing how it is funded and the expectations that sets does need to be better understood from a customer's perspective.
From October 01, 2022, the EQC first loss cover will double to $300,000 ex GST. All residential property owners, regardless of location, risk or value, will pay up to $552 including GST a year, an increase of $207.
The Government has stated it expects a reduction in the private insurance premium, as EQC picks up that additional $150,000 layer by increasing the cap by that amount which private insurers previously covered. While there is a simple logic to that, it sidesteps the detail of what the change actually means at a regional level for customers and ignores other market factors.
The Government's own modelling of the changes shows that several lower seismic risk regions of New Zealand should expect to pay more in total premiums. This is because the increase in EQC levy is more than any corresponding potential decrease in private insurer risk-based premiums.
Those regions, including Auckland, house about three million people, or over 60% of the population, so based on that modelling most homeowners will pay more. The regions that are expected to pay less under the model are the higher risk seismic regions like the East Coast, Hawkes Bay, Wellington, the Wairarapa, Manawatu, Marlborough and Westland.
The part of the premium all this refers to is just that covering EQC's perils exposure – earthquake, tsunami, volcano, landslip and geothermal. New Zealand residential private insurance policies though cover all perils, so those as well as fire, flood, wind damage and more.
Climate change is having a significant impact on insured losses. Last year, insured losses from extreme weather events hit a high of $274 million and at this stage this year they will be well in excess of $200 million. These losses are significantly higher than what was experienced less than a decade ago and the next few years will almost certainly see an increase in losses and impact premiums.
COVID-19 and associated lockdowns have created skill shortages and supply chain issues that are increasing the costs of claims across the board. This is also requiring homeowners to adjust their sums insured. These factors also influence premiums.
Reinsurance, which is purchased by EQC and private insurers, is also a component of the final homeowner's premium. What may happen to these costs is beyond the control of New Zealand as they are largely influenced by international market experience.
Customers generally look at how much they have to pay and equate that to their insurance premium. In addition to the EQC levy, the premium includes the Fire and Emergency New Zealand (FENZ) levy and GST. It also includes the cost of any regulatory changes. For instance, if the FENZ levy were to be applied to policies covering a broad range of perils (material damage) instead of what we advocate to the sum insured for fire only, almost $50 million will be added to insurers' costs that they will need to pass that on to customers.
Added to this, additional levies charged to fund the Financial Markets Authority's broader mandates, any significant changes that might arise from increased solvency or policyholder security requirements imposed by the Reserve Bank, and any science-based re-calibration of New Zealand seismic risk, can all impact the cost of insurance that customers ultimately pay.
Taking all these matters into account, it would be totally inappropriate to set expectations that increasing the EQC levy will lead homeowners to receive premium decreases. That said, it is incumbent on insurers to demonstrate to the extent they can, how the cap change has been accounted for.