Rising the tide, together | Insurance Business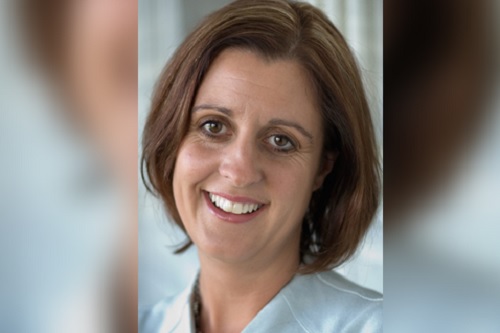 Helping more New Zealanders access financial advice for their financial health, wealth and well-being. It's no small endeavour, and one that can only be achieved collectively by everyone involved in the financial advice sector.
At the time of writing this, we're just back from the Get in Shape Summits; extremely well attended events with delegates and representatives from across the financial advice sector – advisers, associations, providers, regulators and the government.
For me, the four Summit events once again highlighted the important role of everyone in the financial advice ecosystem in achieving the vision for the sector, and in improving the financial health, wealth and well-being of New Zealanders. From the individual adviser, to the policy makers in Government, everyone has a role to play in rising the tide.
For the Government, it's about ensuring all New Zealanders can access financial advice
People are – without doubt – our country's most important 'asset', and crucial 'assets' require protection and investment.
The continuing investment in financial literacy by the Government is having a much needed and positive impact on financial awareness amongst New Zealanders. We will all agree that this is a good start, but needs greater investment and out of the box thinking to engage our country. So, advocating for additional, more hands-on investment.
We'd like to see the Government subsiding financial adviser services in the workplace. Experiencing financial advice is the most powerful way to help more New Zealanders understand the value, and benefit from financial advice at key milestones in life (and in between). By providing access to financial advice in the workplace – particularly for young Kiwis starting their working life – we could dramatically improve access and ultimately the financial health, wealth, and well-being of New Zealanders.
For advisers, rising the tide is a daily endeavour
It's about not only accepting the change in the sector but embracing the change and the underlying objectives – to improve standards and conduct across the board, so that we can collectively increase Kiwis' confidence in financial advisers and, as a result, access to quality financial advice.
It's about understanding your value as an adviser, and being able to clearly articulate that; to proudly showcase your value as a continual narrative – being able tell your story and how what you do makes a meaningful, transformational difference in the lives of New Zealanders. Advisers' ability to articulate the value of advice is a key stepping stone to improving the financial health, wealth, and well-being of New Zealanders.
For associations like Financial Advice New Zealand it is about providing a united, strong voice that articulates the value of financial advice through commentary and robust research. It's about taking a stand against poor research and related commentary and the danger this presents to New Zealanders. It's about ensuring advisers are well supported through regulatory change, and upholding the importance of professional standards and conduct to increase Kiwis' confidence in financial advice. It's about critically reviewing proposed regulations and the application of the new regime to safeguard the continuation of a healthy advice sector that is well equipped to serve New Zealanders with quality advice. And it's about identifying barriers to the financial health, wealth and well-being of New Zealanders and advocating for change.
For industry and product providers it's about continual innovation in product design, so that products are relevant to this day and age and the changing needs of our society. It's about identifying where legacy products are not relevant anymore or don't have good outcomes, and creating pathways into more modern options without the client being harmed or being worse off. It's about having innovation and agility as fundamental principles, to ensure the best possible products are delivered to market, to support the financial health, wealth and well-being of New Zealanders.
For the regulators, it's about holding the sector to account, to build public confidence and trust in financial advice. While the current pace and scope of change is considerable, at some point in the not too distant future, we will have a sector that is known for professional standards, conduct and qualifications. This is a standing that will be pivotal in building confidence in advice and driving demand for quality financial advisers – and a standing that the work of the regulator will be crucial in upholding.
A strong, connected eco-system
In rising the tide, it is not one person, one entity, or one stakeholder - it is everyone. Everyone in the financial advice eco-system has - and is - playing a crucial role in achieving our big goal of helping more New Zealanders understand the value and to access financial advice for their financial health, wealth and well-being.
The Summits highlighted this, but also highlighted how very far we have already come as a sector and the potential of the coming years. I, for one, am very proud to be part of our financial advice sector and what we can help New Zealanders achieve.