The long-term benefits of quality advice | Insurance Business New Zealand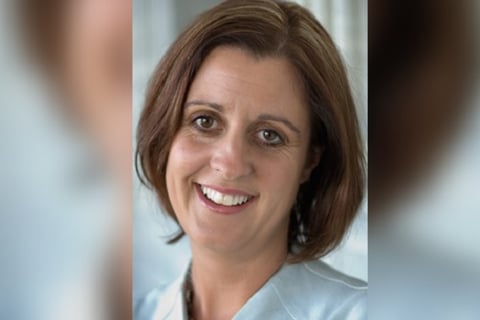 Since Financial Advice NZ was launched, our guiding principle has always been that quality advice is a transformational force, bringing long-term change to Kiwis' lives. It's something that our New Zealand advisers and their clients see first-hand every day, and a significant part of our advocacy role is helping more and more Kiwis experience it.
That's why we're pleased to present the findings of our latest independent and comprehensive survey into the value of financial advice, "Better Behaviours".
Building on our 2020 research report "Trust in Advice", which showed just how trusted and highly valued advisers are for New Zealanders, this time we measured how quality advice helps people build positive financial behaviours.
And the results are clear: regardless of their income levels, advised Kiwis feel better about their financial position and more comfortable in making financial decisions. So here are some key takeaways, and for more information, we welcome you to read the full report at financialadvice.nz.
Building financial muscles
In July 2020, when we conducted our first survey 'Trust in Advice', Kiwis were grappling with the early stages of the pandemic. Uncertainty abounded, and our way of life was challenged in ways previously unimagined. So, it was all-the-more comforting to see how valuable financial advice was for advised New Zealanders – how it gave people a sense of balance, a handhold in unsettling times.
A year later, we checked in on Kiwis again for our 'Better Behaviour' survey, asking Kiwis about their financial plans; if receiving financial advice had prompted them to make any changes; and whether they felt that those changes would make a long-lasting difference to their financial life.
When we analysed the responses, a couple of interesting findings emerged. One of those is that most New Zealanders are likely to seek advice in unusual circumstances (like health issues, financial distress, or receiving a windfall), rather than considering it a staple of life management.
But cultivating financial resilience is not just a reactive process. It stems from a proactive approach, and financial advice plays a crucial role in it. Our report shows that, while we still live in uncertain times, thanks to advice, for many Kiwis, their financial behaviours have evolved, improved, moved forward. Rather than just being a band-aid solution, advice provides people with the tools to strengthen their own financial muscles, and ultimately be more confident with their decisions.
Better behaviours across the board
Quality advice has an impact on a wide range of positive financial behaviours. According to our research, advised Kiwis are more likely to:
Take steps to protect financial future
Compared to their unadvised peers, advised Kiwis are more likely to take out insurance across all ages and income levels. Plus, they're more likely to review their insurance needs annually (58 per cent vs 34 per cent), after positive life events (88 per cent vs 59 per cent), and after negative life events (79 per cent vs 36 per cent). Importantly, 79 per cent of advised Kiwis are confident that they have adequate life cover, compared to 59 per cent of unadvised New Zealanders.
Advised Kiwis are more likely to have a documented budget (64 per cent vs 43 per cent), and a financial plan in place (71 per cent vs 44 per cent). Being more hands-on, they're also more likely to have a rainy-day fund (72 per cent vs 58 per cent), which we know is one of the key components to a resilient financial life.
Be on top of their mortgage
According to our findings, New Zealanders who work with an adviser are more likely to understand the value of reviewing and making changes to their mortgage over time, like increasing repayments when incomes increase.
Whether it's planning for retirement, investing, or making the most of KiwiSaver, advised Kiwis understand the value of a proactive approach to their finances.
They tend to plan for and expect a better retirement than unadvised Kiwis. They're more likely to understand the importance of investment diversification (72 per cent vs 45 per cent), as well as the relationship between the risk-return trade-off and their investment horizon. Plus, when it comes to KiwiSaver, they're more likely to make extra contributions or contribute more than the minimum 3 per cent.
Trust and fair client outcomes
All the positive behaviours listed above have a lasting effect on people's financial wellbeing. And the positive impact of quality advice wouldn't be possible without the trusted client-adviser relationship.
Trust and integrity allow financial advisers to help clients achieve fair financial outcomes, peace of mind, and all-important confidence in their decision-making. Especially in unsettled times like these, having access to the expertise of a trusted adviser can really help Kiwis view their financial life from a different perspective – and act on it.
And that's why we need to encourage more and more people to experience these benefits, by demystifying the barriers that might inhibit them from seeking advice.
Our "Better Behaviours" research identified that 30 per cent of unadvised respondents couldn't envision a circumstance where they would actively seek advice. Many (33 per cent) cited the confidence in their own abilities as the main reason for not working with an adviser. And others (28 per cent) didn't feel they could afford it.
Our view is that where there's an identifiable barrier, there's also an opportunity to overcome it. And this will continue to be our goal for the future: to help people see the difference that advice can make, and provide advisers with tools and support to expand their reach.
Here to help
At Financial Advice NZ, we're here to provide financial advisers with the tools they need to do their job at the highest level possible and build a better financial future for New Zealand.
Visit financialadvice.nz to learn more about our adviser support and resources.