Understanding Kiwis' wealth aspirations | Insurance Business New Zealand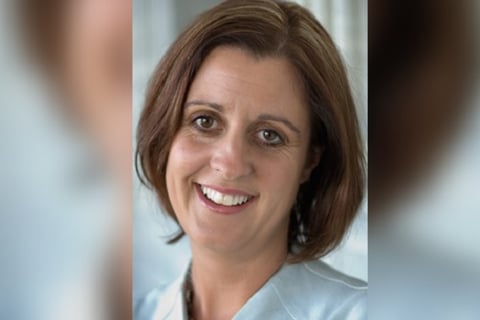 Sometimes, in our lifetime, months can feel like years. We experienced this collectively during most of 2020, when in the space of just a few weeks, many of our certainties were called into question, and financial vulnerabilities were exposed. It's been a watershed moment for most of us, and, according to research, wealth perceptions and aspirations have inevitably changed.
As financial advisers focus on their business opportunities and look for ways to help more Kiwis secure their financial future, I'd like to revisit some key takeaways from recent research and anecdotal evidence. Good food for thought, particularly in these changing times when quality advice is so very important.
How do New Zealanders feel about their finances?
Over the past year, a number of surveys set out to capture how Kiwis view their financial health, particularly during COVID-19. Here are some stats that stood out to me:
Kiwi Wealth's 2020 State of the Investor Nation report surveyed New Zealanders before and right after the national Level 4 lockdown. Interestingly, it found that the impact on personal finances was most felt by high-income earners (over $130,000), homeowners, and investors. By contrast, lower-income earners (especially young people and renters) didn't feel significantly less wealthy or confident, and far from a positive, the reason was that they lacked confidence about their financial future before the pandemic took its toll.
A year on, in March 2021, consumer research website Finder confirmed that the pandemic has changed Kiwis' relationship with money, with 79% of people surveyed saying they are more money conscious than they were pre-COVID. Also, almost half of respondents said they were eating out less than before, while others were more diligent at budgeting (32%) or paying off debt (25%).
Research keeps indicating a strong connection between financial wellbeing and overall health (both physical and mental). According to Kiwi Wealth's findings, for example, New Zealanders who are struggling to get by are seven times more likely to be unhappy, twice more likely to be stressed, and six times more likely to have poor wellbeing.
With all this in mind, the past year has also highlighted that quality financial advice plays a crucial role in providing peace of mind and stress relief – all-important guidance that had been much needed well before COVID-19 arrived on Kiwi shores.
Everyone is unique – but there are some common traits
Of course, when it comes to financial needs and goals, no two people are exactly the same. But there are some common traits that can be very useful to understand.
Drawing upon Kiwi Wealth's data, for example, it was possible to trace five 'clusters' of investors, sharing similar demographics, income levels, views and investment attitudes.
Older high-income investors tended to either belong to the 'sorted' cluster (more likely to plan for the long term and save for emergencies), or have a strong focus on home ownership as the sole investment vehicle (despite being in a financial position to diversify).
As for younger investors, research shows that many fall into the 'short-term experimenters' cluster; they're employed with good incomes and sound management skills, and willing to try innovative investment tools, but often don't diversify and do little in terms of long-term planning.
Of course, these clusters are not meant to be used as a blueprint for understanding specific clients. But what they do highlight, is how clients' wealth aspirations, values and perceptions can be rooted in cultural, generational and personality style differences. Quality advice means understanding where each individual client's wealth aspirations stem from, connecting the dots, and spotting opportunities appropriate for each client.
Kiwis rebuilding confidence
Since Kiwi Wealth's report was released in July 2020, confidence levels in the property and share markets have improved significantly. According to ASB economists, investor confidence has just recently recovered to pre-COVID-19 levels, while the remarkable performance pulled off by the housing market only solidified Kiwis' confidence in property.
Of course, the downside to a seemingly unstoppable property market is that the gap between homeowners and renters is only getting wider, and wider. So, what's the way forward? Now more than ever before, financial advisers can play a role in helping people find opportunities to create wealth. And some of the lessons 2020 has taught us could be a good starting point.
Data shows that more Kiwis had investments or savings in place in June 2020 than in February, most likely due to discretionary money being put aside during lockdown. Are Kiwis keeping some of their lockdown money habits in 2021? Can this help them build a home deposit faster, or create a sizeable nest egg for their retirement years? And what else can be done to get more people on the property ladder or put more money aside for retirement?
The sense-makers
While New Zealand is better placed than most other countries, we are, of course, not back to 'normal'. What we know is that our economy is doing better than expected, and that Kiwis faced 'peak uncertainty' with more confidence, clarity and motivation if they had an adviser in their corner.
At Financial Advice NZ, we are here to support financial advisers in this role of 'sense-makers in a complicated world', with tools, resources and insights. Click here to learn more about our upcoming 'Bring in the Experts' webinars.