AMI reminds Kiwis to plan ahead for summer trips | Insurance Business New Zealand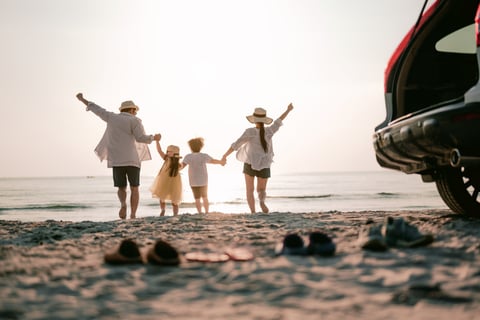 With COVID-19 restrictions easing, AMI has reminded New Zealanders of the importance of proper planning for their summer trips.
A survey conducted by Ipsos and commissioned by AMI found that 56% of Kiwis are planning a driving holiday this year. Among those, 63% expect to be travelling for two to five hours to reach their destination, while 19% said their destinations are six to 10 hours away.
The survey also found that many travellers did not factor in break times for their trip, with only 47% saying they plan to take a break every two hours, and 9% every hour.
AMI urged travellers to thoroughly plan their road trips to lessen the chance of mishaps.
"Checking for any planned roadworks or weather warnings, getting your car serviced, doing some general maintenance, and checking availability of rest stops along your route are important parts of a safe and stress-free drive," says Alex Geale, AMI executive general manager, distribution. "Make sure your car, camper or caravan is in good working order. You should also check road conditions before setting off and even consider delaying your trip if the forecast shows a significant weather event. If you do get stuck in bad conditions, adjust your driving to remain safe by slowing down, turning on your headlights and leaving enough room between you and other drivers."
Geale also brought up the possibility of COVID-related delays with road checks.
"Plan your trip, be patient, calm and polite to other drivers and officials," he said.
Many motorist-vacationers said they will check tyre pressure (72%), water (64%) and oil levels (64%) before a drive, but fewer will get their car serviced professionally (24%), map the route (49%) or check for road works or weather warnings (31%) before setting off.
Aside from checking the vehicle, AMI also reminded travellers to secure the home they will be leaving behind.
"While it's encouraging to see that only 3% of kiwis don't lock their windows and doors when they leave home, there's still a lot more we could be doing to help keep our homes safe and avoid any unfortunate events when we're not there to keep an eye on things," Geale said. "For added security, we recommend you look into putting your lights on timers, ensuring alarms are working well, and putting portable, valuable items, like jewellery or electronics, out of sight. Chat to your neighbours and ask them to keep an eye on your property while you're gone. Small things they can do like regularly clearing the mail can help deter intruders."
Other preventative measures include unplugging appliances and shutting off the water supply at the mains to prevent devastating fires or water leaks.
"Unfortunately, we do see instances of how quickly water can damage homes," Geale said. "For example, we had a recent case where a pipe burst when the homeowners were away just for a weekend. It was only noticed when the neighbour saw water coming out the front door and flowing down the driveway. By this time, of course, the house was well and truly soaked."