Can Kiwis expect a return of travel bubbles? | Insurance Business New Zealand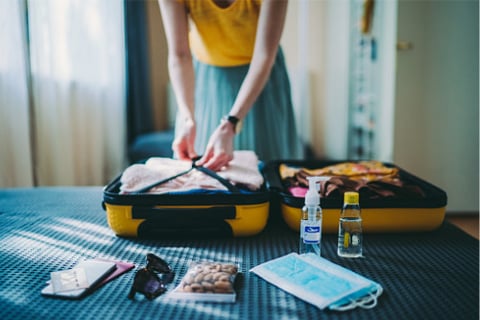 As the vaccination rollout in New Zealand continues at a steady pace, Kiwis both on and offshore are increasingly turning their eyes towards the border, and are wondering what the future of international travel will look like - particularly between New Zealand and Australia.
When the Trans-Tasman bubble was in play, it saw 154,000 Australian travellers come to New Zealand, but COVID-19 response minister Chris Hipkins said that it would be "unrealistic to expect any speedy decisions" on its future.
COVID-19 modeller Professor Shaun Hendy said that quarantine-free travel is still a risky activity, and stated that "free flow probably isn't coming back again." Meanwhile, University of Melbourne epidemiologist Professor Nancy Baxter said that the travel bubble can only be re-opened if both countries achieved high rates of vaccination, and were accepting of some COVID-19 in the community - something New Zealand has so far been strictly unwilling to do.
Commenting on the future of international travel, Allianz Partners CEO Kevin Blyth said that the government was clearly open to opportunities for more movement when it opened up the bubble - however, there was never an expectation that this would be 'risk free.'
Read more: Travel insurer responds to Trans-Tasman bubble suspension
"When the bubble opened, we saw a lot of people using it to get over to Australia to see their family and friends, and we had people in our office who did that as well," Blyth said.
"We also saw an uptick in people taking holidays there. I think it was great to see that the government was willing to look at opportunities to get Kiwis travelling again, and they were very clear that this would happen when it was safe to do it, and where it was safe to do so.
"I think the Trans-Tasman bubble and the agreement with the Cook Islands definitely did that, and the way that I looked at that from an Allianz Partners' perspective is that there were never any guarantees that it would be continually open," he explained.
"We knew that there was always a risk of an outbreak, and we had seen several pauses in that while we all got our heads around it."
With New Zealand's tourism industry suffering a loss of $1.5 billion with each month of closed borders, many Kiwis are anxious to see a return of international movement. Blyth said that while the Delta variant has been a 'game changer' in terms of how New Zealand handles outbreaks, the future of travel will depend heavily on vaccinations - a trend that is already starting to play out in other areas across the globe.
Read more: Travel cover inapplicable if Trans-Tasman bubble bursts
He said that the role of insurance will also be more important than ever, and will result in a higher level of awareness of the importance of cover among those most ready to travel.
"If I look at the Delta case that came into New Zealand, we were actually in a pause with the bubble at that stage, and we've seen that Delta is a bit of a game changer in how the disease spreads," Blyth said.
"That's why it's so good to see the really strong focus on vaccination in New Zealand now, and it's also great to see the government starting to move the discussion on to how they're going to handle this pandemic away from lockdowns in the long-term. We clearly can't have lockdowns every time this happens in the future, and I do envisage the travel bubbles getting up and running again. It'll be good to see that progressively widen."
"If you look at what's happening in Europe, people are already travelling with a lot more confidence, and you're also seeing that play out in the US," he explained. "It'll be great when we see that level of confidence return to the Asia-Pacific region."
"In terms of future travel, it's all very much going to boil down to vaccinations, and the news around the efficacy of the vaccines is a really positive sign for us," Blyth added.
"We're certainly seeing millennials starting to be more interested in travel insurance since the pandemic, and we're seeing people who are interested in vacations that offer more privacy, more personalisation, and higher degrees of cleanliness standards.
"That looks like it'll become the new luxury, and this crisis has definitely raised the awareness and understanding of travel insurance - particularly in international travel."