Jump to winners | Jump to methodology
Leaders of innovation
"Innovation is now a core success factor in the fast-moving global insurance world," says Carl Carter, the chief commercial officer of Blink Parametric, a parametric insurance company based in northern England. "Major insurers can no longer afford to stand by and watch nimbler insurtechs gain market share."
His company and the 12 other winners of the 2022 Insurance Business UK 5-Star Insurance Technology Provider awards are delivering market-leading solutions, which are being put to practical use to address industry needs.
The UK has its own niche compared to the US, where there is access to greater capital and resources, so the home of innovation Silicon Valley is frequently going to outpace the UK, explains Nick Hoadley, CEO of Insurance Search and podcast host of The Insurance Coffee House.
"However, the UK can compete on innovation and market knowledge," he says. "They're very fortunate to have the London market and the Square Mile with a great marketplace of highly skilled practitioners and thought leaders in one place."
An industry leader with Instabase, Bastiaan de Goei concurs while expounding further. "When it comes to the use of data, I think North America is probably leading the pack," he says. "When it comes to direct distribution and these types of things, I think the UK is probably leading the world."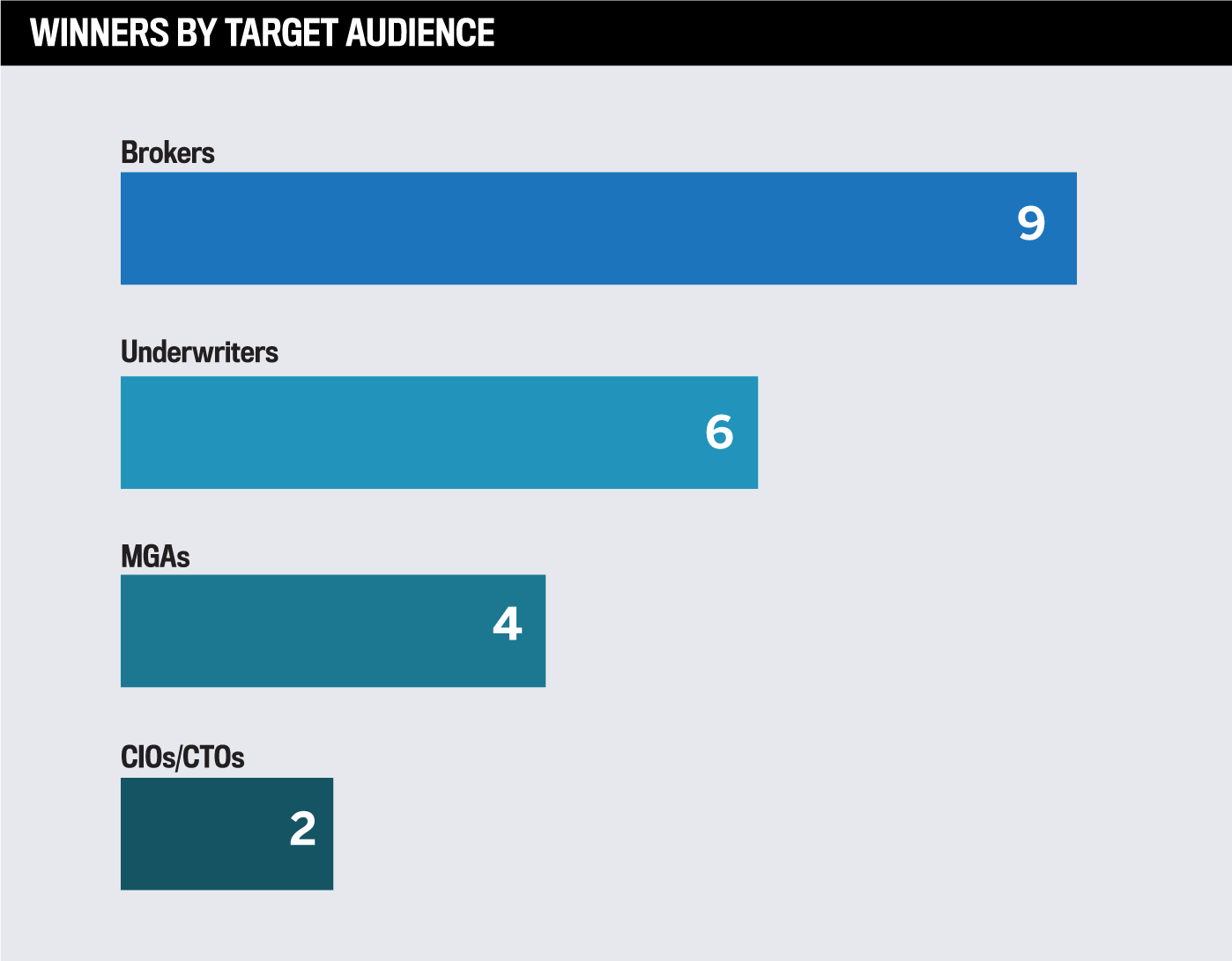 Optimising the travel experience
Blink was one company that seized the moment. Planned as a real-time solution for global travellers as airports worldwide continue to struggle to keep up with the post-pandemic boom in demand, Blink's Lost Luggage offering can be embedded or sold as an add-on and acts as a hedge against missing baggage.
"If a traveller's luggage does not appear on the carousel at their destination, they simply check with the luggage service desk, obtain a unique Property Irregularity Report number, and submit that via their smartphone or tablet," explains Carter. "The Blink Parametric system integrates with global luggage systems and seeks to locate the bag. If the luggage is delayed more than 30 minutes, an emergency advance payment (typically £50) is sent direct to the customer's bank account or PayPal in real time – allowing them to buy onward travel essentials and prevent them from having to bear the financial burden. The system continues to check the status of the luggage, and if it is not found within 48 hours, a further payout (typically £500) is provided to allow the traveller to kit themselves out for the rest of their trip."
The innovative technology enables insurers to save 90% in claims management costs through automation; achieve 100% savings in human resources through automation; reduce claim turnaround times from over 14 days to less than a minute (a 99.9% reduction); and access real-time information on trends, pricing, and loss ratios.
Carter adds, "We simultaneously provide a real-time, cost-effective claims resolution with reduced administration costs for the insurer as well as unique services that generate a genuinely positive customer experience."
"The UK can compete on innovation and market knowledge. They're very fortunate to have the London market and the Square Mile with a great marketplace of highly skill practitioners and thought leaders in one place"
Nick Hoadley, Insurance Search
Automating claims management
An end-to-end claims AI automation solution, London-based Sprout.ai is also transforming the client experience. Traditionally, claims handlers sift through and analyse up to 30 pages of documents, such as receipts, medical reports, and bank statements – about one-third being typed and the rest handwritten and frequently difficult to decipher. Historically, it's been a time-consuming process.
"Our technology enables organisations to automate over 95% of the decisions in a claims procedure," explains Lawrence Buckler, vice president of sales at Sprout.ai. "We're freeing up time to enable the claims handlers to provide a better experience for their customers by removing manual activity, making them more efficient, and enabling them to focus on the critical activities. That involves some automation and settlement of the claim, but it also involves getting the right information out of the claim, understanding the claim, enriching the information within that and helping the insurer provide the best possible experience for the customer."
The Sprout.ai solution is 96.2% accurate in analysing handwritten words and phrases – 35% to 60% more accurate than Google's technology. It can also be trained within four weeks to understand difficult character-based languages, such as Chinese and Japanese.
Sprout.ai, Buckler says, has distinguished itself so well in the marketplace by leveraging partnerships with investors to be able to hire the best talent.
"When it comes to the use of data, I think North America is probably leading the pack. When it comes to direct distribution and these types of things, I think the UK is probably leading the world"
Bastiaan de Goei, Instabase
Out-of-the-box MGA
Another winner is Covernet – based in Northern Ireland – with its ISMIS solution. A fully hosted, web-based platform designed for MGAs and insurers, ISMIS enables users to sell and manage their products through their broker networks, or with the client or through integration with aggregators and comparative broker platforms.
"So, if you were setting up an MGA, it would be everything you needed to distribute and administer your business," says Jim Campbell, business development director at Covernet. "So, there are modules for pretty much everything in the insurance journey. It's got four claims management facilities as well, so it can be used by an MGA to manage their own claims or by insurers to manage their claims or by claims management companies as a standalone product. What's probably our biggest selling point is that it's very much a framework that can be adapted and changed with clients' needs. So, if they only want to pick up certain areas within the framework, we can plug those in for them, and we can plug them in to work with their existing infrastructures."
The ability to handle nonstandard products, such as complex combined commercial lines products, is what differentiates ISMIS, according to Campbell.
Covernet has about 4,000 users of ISMIS per year.
"Innovation is now a core success factor in the fast-moving global insurance world. Major insurers can no longer afford to stand by and watch more nimbler insurtechs gain market share"
Carl Carter, Blink Parametric

Quants and final thoughts
Theoretical capability is one thing, it's another for tech products to back that up with real-world numbers.
In the near future, Blink Parametric will be focusing on evolving global parametric solutions, collaborating with global business interruption insurers, and increasing the range of consumer-oriented parametric solutions, such as travel weather and cyber solutions.
Although it was only founded in 2019, Sprout.ai has maintained 300% revenue growth year on year. The technology has achieved over 95% accuracy with its patented optical character recognition, and automation times have been reduced from over 30 days to less than one day.
"We're very, very mindful that there are other experts in this area," says Buckler. "And those experts being systems integrators, technology partners, and customers – we want to put Sprout at the heart of that ecosystem and work more closely with them."
Meanwhile, with ISMIS, Covernet has achieved between 95% and 100% on all 10 customer satisfaction points (half related to software, half related to services) through its customer appraisals.
Covernet plans to release a product builder, more rate analytics, and retail analytics, as well as incorporate AI into their claims management system.
"It was designed as an MGA solution out of the box. So, if you were setting up an MGA it would be everything you needed to distribute and administer your business"
Jim Campbell, Covernet
Applied Systems (Applied Epic)
Beazley (Beazley Digital)
Blink Parametric (Blink Lost Luggage)
Covernet (ISMIS)
Dialogue Exchange Global Limited (Dialogue)
Genasys (SKI)
Ignite Systems (Ignite PAS)
KASKO (KASKO Product Builder)
Paymentshield (Adviser Hub)
Percayso Inform (Quote Intelligence - Manipulate)
Quantee
RightIndem
Sprout.ai