Jump to winners | Jump to methodology
The drive to be the best
Insurance Business UK celebrates the best of the commercial car insurance market with the 2023 IBUK Brokers on Commercial Motors awards. Hundreds of domestic brokers were surveyed to provide valuable insight into the insurers they had worked with over the past year and to determine who are the market leaders.
Brokers ranked the following as the top categories in order of importance when working with an insurer: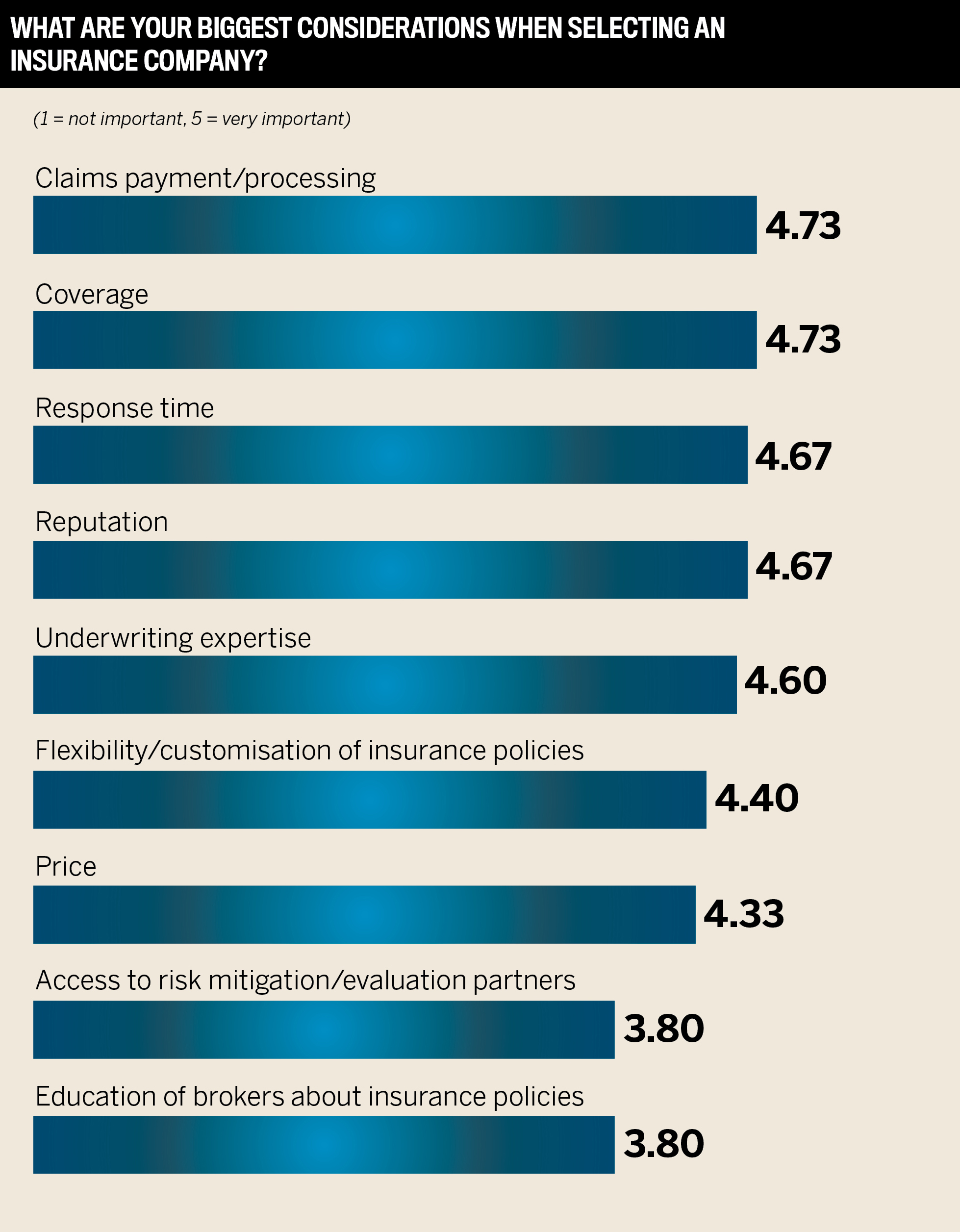 For Gerry Ross, the head of commercial motor at award winner Allianz Insurance, the rankings are of little surprise.
"An insurer's shop window is its claims team," says Ross. "When things go wrong you want an insurer who can help and process your claim speedily and efficiently."
While area director at the specialist division of award winner Towergate Insurance Matthew Warden adds, "This is really when you get to see what you've paid for with your insurer being there to support you through a claim, which can be traumatic to both individuals and business. You want the insurer to be fair and efficient with claims payments and avoid any payment delays."
"When things go wrong, you want an insurer who can help and process your claim speedily and efficiently"
Gerry Ross, Allianz Insurance
Coverage
Meanwhile, coverage tied for first place with claims, and both emphasise the importance of coverage keeping pace with fast-changing technological advancements.
"The most recent example of [technological advancements] would be the emergence of risk associated with electric vehicles such as charging cables being tripped over by people," says Warden. "We find insurers act with responsibility and fairness when looking at these new areas of cover."
Response
Regarding response times, which ranked second, Ross says, "We live in a busy and challenging world where our customers need responsive and knowledgeable underwriters and claims handlers who can provide appropriate solutions for their business."
Warden emphasises that insurers are always looking to speed up response times, for example, by introducing new technology such as live chats to their operations.
Reputation
Ross explains that reputation is a reflection of the trust their customers place in the insurance company.
"A large number of the UK commercial motor insurers we deal with have been writing this type of insurance for many years and have solid and secure reputations," says Warden. "Insurers do value the reputation they have in the market."
Underwriting
Ross says Allianz has an internal "excellence in technical" program dedicated to maintaining underwriting expertise. As part of the program, the company continually updates its materials and trains its personnel.
"The factors that an underwriter now needs to have in mind when assessing a commercial motor risk are vast and the great underwriters are the ones who are able to assess those factors based on a sound and at times pragmatic understanding of the commercial vehicle sector and the way businesses and people work within it," says Warden.
Specialty areas of commercial car insurance
The brokers surveyed say truck, fleet, and haulage were the top three most used commercial car insurance specialties over the past year.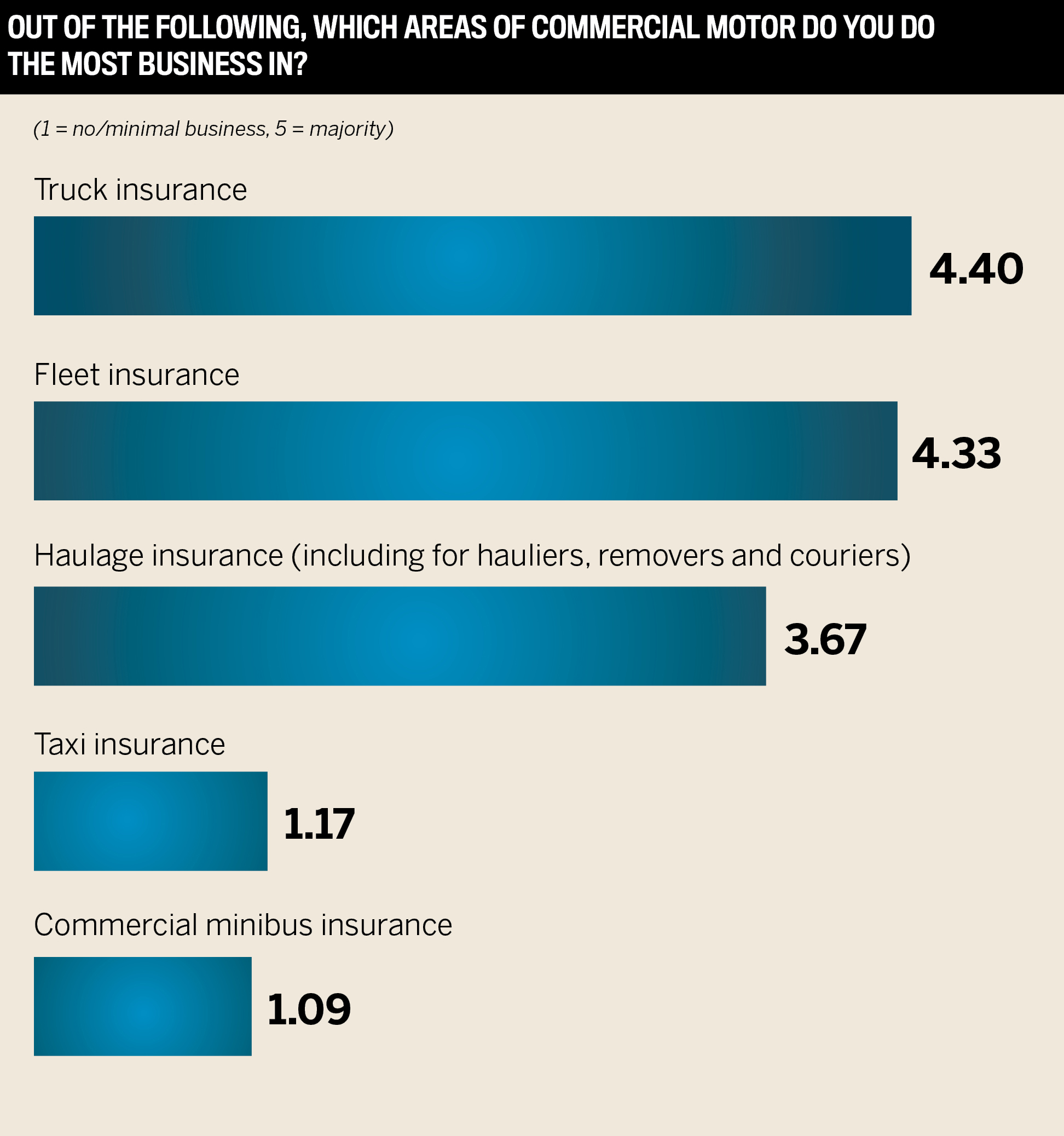 "We find that insurers are always looking at ways of speeding up response times, such as introducing live chat to their systems"
Matthew Warden, Towergate Insurance
Ross' Allianz and Warden's Towergate have their own specialty areas and market differentiators.
"We are a leading fleet insurer and whilst we have a particular appetite for private car risks, we can cater for most types of fleet risks incorporating cars and all types of commercial vehicle under one policy," says Ross. "Our claims service has received the Gracechurch Quality Marque for the seventh year running. We have well-trained technical underwriters and a market-leading policy wording providing the cover our customers want in a fast-changing technological world, including for electric vehicles. As an overall proposition, this is what sets us apart from the competition."
Meanwhile, Towergate has revealed the following findings:
• The truck sector accounts for 40% of the company's business; this niche includes everyone from the owner-operator with one truck to a small business that runs four trucks.
• The fleet sector – anyone running five or more trucks – accounts for 40% of Towergate's business.
• The taxi sector accounts for around 5% of their business; this niche includes a mix of single taxi operators, including Uber, through to larger fleets operating a larger taxi business.
• The commercial minibus sector accounts for around 2.5% of their business, with policyholders working in sectors such as education, charities, or care homes who have a minibus within their business.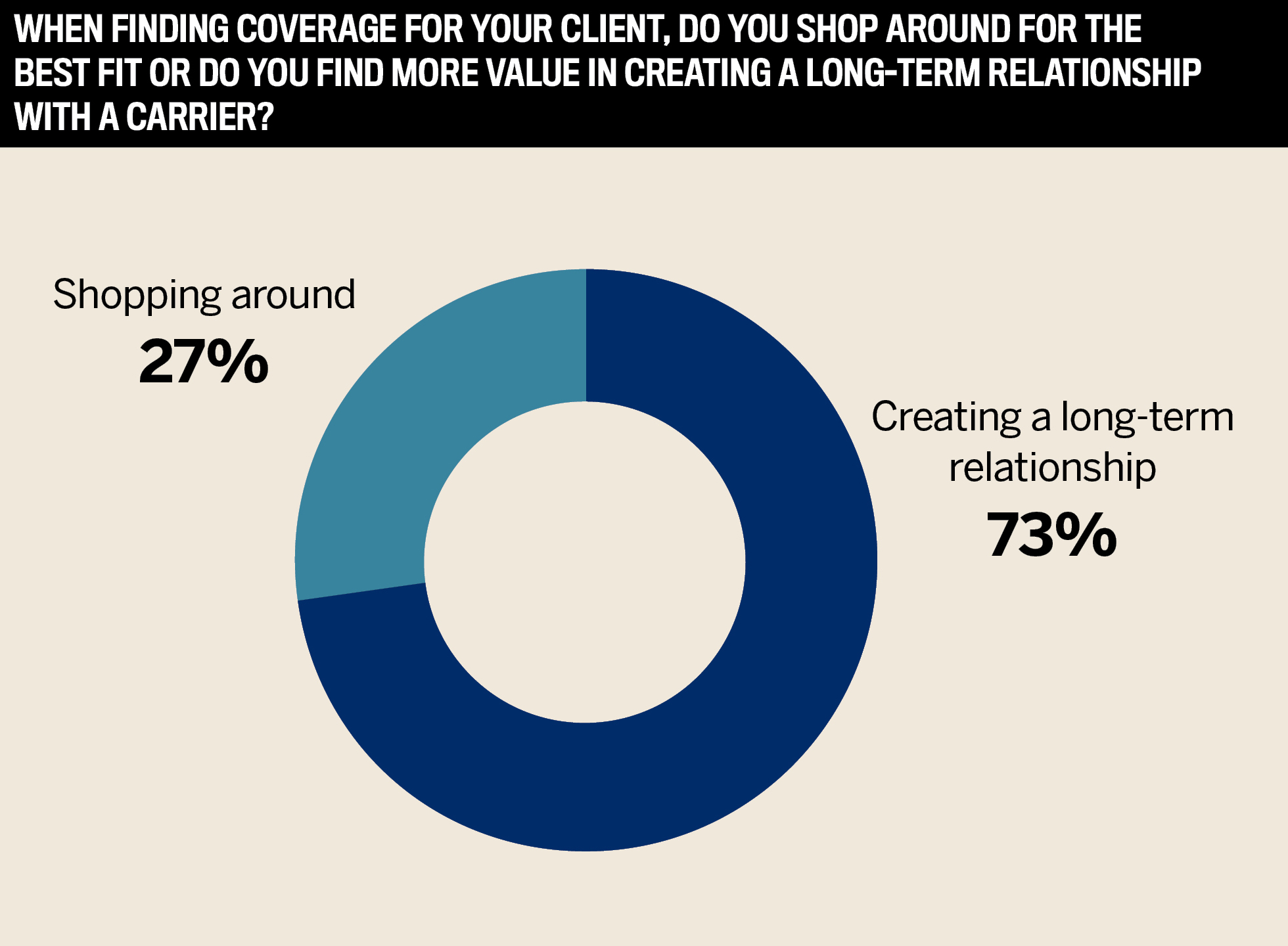 Other factors influencing the commercial car insurance market
Meanwhile, other factors – ranging from economic to geopolitical issues – are affecting the current market.
Ross says that in 2022, motor claims inflation was higher than anticipated, which had an impact on all providers, and which the whole market is in the process of adjusting to accordingly.

"Brexit and the war in Ukraine have exacerbated labour shortages, supply chain issues and energy inflation," Ross adds. "Some body shops have been struggling to find qualified mechanics; many have experienced delays in procuring spare parts; all have seen their electricity bills flare up. As a result, claims costs have gone up massively. Insurers have absorbed what they could and worked hard with suppliers to control what was within their control. However, some external factors are outside of our control and that's why the whole commercial motor market is undergoing some adjustment."
But ultimately, he explains, it's not all "doom and gloom" as there are encouraging new developments in commercial car insurance, such as sustainable mobility. Just as a few examples, Allianz fleet policies cover electric vehicles (EVs); their engineer surveyors inspect public EV charges; and their approved repairers use green parts.
Meanwhile, Warden provides a slightly different perspective on COVID and supply chain challenges.
"The commercial motor insurance successfully navigated the pandemic years without too much damage," he says. "There was no doubt that less vehicles on the road meant fewer motoring accidents and the market was therefore resilient and emerged in a reasonable shape."
Now as traffic volumes begin to build back to their pre-pandemic levels and inflation bites, insurers are gearing up for a difficult year ahead.
And Warden adds, "Like a vast number of sectors, insurers are being impacted by the wider economic disruption, in particular inflation and supply chain challenges. If we look at a simple car repair that insurers will be managing and paying for day in day out, let's say a truck has driven into the door of a third-party car. The truck insurer will take the car and get that door repaired and this very routine repair is now hit by a number of factors:
• Firstly, the time that repair will take will have trebled due to the limited availability and time to supply that car door if a new one is needed.
• Secondly, a consequence of that limited supply plus the increased production costs means the price of that car door has increased by a high percentage.
• Thirdly, because the time now being taken to get that repair completed is trebled, if the insurer is having to fund a hired car for the third party to drive around in that car, the hire bill is treble what they would have previously expected.

"There are a number of complex elements to underwriting, pricing and indeed claims, but the above simple car door repair encapsulates why insurers who would have budgeted for repairs based on reasonable inflation are very concerned about the impact claims inflation is having on the UK general motor insurance."

Allianz
Aviva
AXA
Blagrove Underwriting Agency
Capulus
Citynet Insurance
Direct Commercial
Equity Red Star
Granite Underwriting
Lloyd's
Markerstudy
Towergate Insurance
White Oak Underwriting
The in-depth information gathered enabled the research team to assign weighted values to each of the criteria being rated by brokers. At the end of the research period, the insurance providers that received the highest rankings in terms of work quality, specialist expertise, and client service were named 5-Star Award winners in commercial motor insurance.