Jump to winners | Jump to methodology
Building a better Britain
The 2023 Insurance Business UK Brokers on Construction 5-Star awards recognise the best insurance companies in the sector. Hundreds of brokers provided their professional knowledge to uncover the industry leaders delivering for their clients.
Russell Gravatt, a partner in Gallagher Specialty's construction division, says, "Whilst there is more than adequate capacity to complete most placements, there is still a limited pool of potential lead insurers with the appetite and capability to write projects."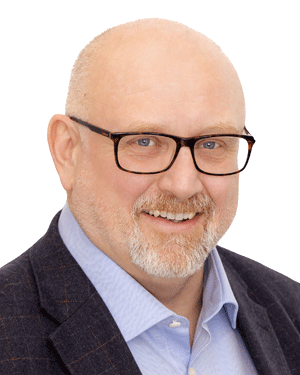 "QBE has been supporting construction and engineering firms for more than 30 years. We work with many of the leading firms in the sector, with long-term relationships with 20 of the top 30 UK construction companies"
Andy Kane
QBE
Through his experience, Gravatt lists what clients seek from their providers:
Underwriting flexibility to deal with project overruns and mid-term changes


An experienced underwriter to deal with policy amendments at reasonable terms


A well-resourced team to facilitate new placements or mid-term adjustments


Proactive risk management to share industry best practices and improve risk profiles

All-round success story
One of the winners in 2023, QBE is known for its ability to work across all parts of the sector.
Andy Kane, product leader for construction, says, "We are focused on providing a consistent approach for the benefit of our customers. We have a broad appetite and tailor products for construction firms of all sizes – small, medium, and large – and see our role as supporting our customers by being the most consistent and innovative risk partner."
As part of IBUK's research, brokers ranked what is most important to their clients, and the results are shown below.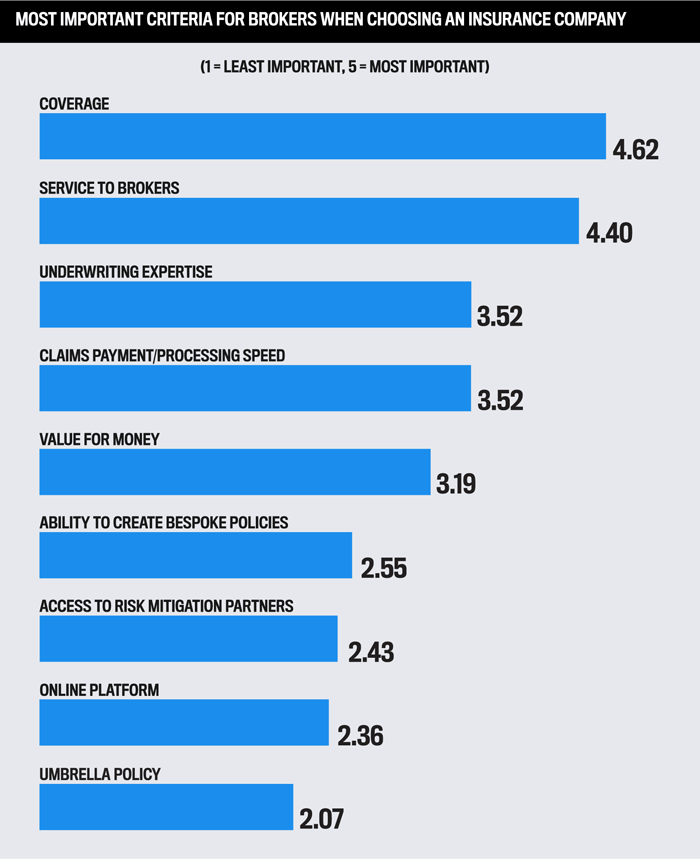 "At QBE, we focus on all of these areas with our UK construction practice, bringing together the specialist line of business underwriters, claims teams and risk management engineers that deliver these," says Kane.
And he adds, "We have invested in a new risk solutions platform that will give our customers access to their risk management information and mitigation tools as we deliver support more effectively to a wider range of customers."
An area where QBE is making advances is the construction industry's cyber element.
"Cyber is a line of business that we see much more interest in from our construction customers and we are focusing our efforts on tailoring solutions for the sector," explains Kane. "As construction becomes more digitised and automated, cyber will no doubt remain a high priority for risk managers and their brokers."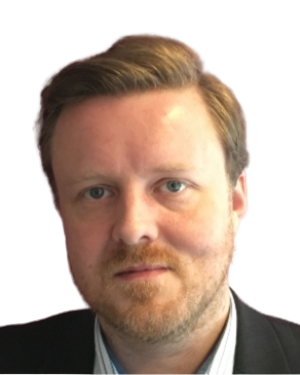 "ESG is an emerging issue, but also an opportunity to do things differently for the wider good"
Christian Simpson
Allianz
Addressing modern demands
Another key element of QBE's development is embracing an environmental, social and governance (ESG) framework and building it into the company's business model. Part of this is about making the industry greener.
"The global construction industry is forecast to grow 70% by 2025, while the UK's target to reduce emissions to 20% of the levels in 1990 by 2050 is creating huge opportunities for companies that design and build greener buildings and structures," says Kane.
"ESG is the issue at the top of most of our customers' agendas when we meet with them and is impacting all areas of the construction industry," he continues. "The construction industry has always had to develop new materials, techniques and technology to meet the needs of society – and the insurance industry has always had the role of supporting these new developments."
QBE focuses on being long-term partners to their clients and applies its expertise to create new ways of doing things, including:
large hydrogen projects


mass timber buildings and hybrid structures


innovative structural designs to reduce the use of concrete


modern methods of construction, including off-site processes

Kane adds, "We have supported our customers in all these areas and given advice based on our experience across our portfolios and different sectors."
In addition, he explains, the UK is seeing huge investments in infrastructure to transition to carbon neutral transport, heating, and power, as well as increased effort to clean up rivers and coastlines.
QBE's strategic positioning is underlined by Gallagher Specialty's Gravatt, who says, "Currently, clients in the property development sector are focused on incorporating sustainable construction methods to support society-wide net-zero targets. Whilst developers are keen to lead change in this area, they do require the support of the insurance market to make this viable."
Christian Simpson, underwriting manager at 5-Star winner Allianz, says ESG is an opportunity to do things differently for the wider good.
"Sustainable building methods and materials are being considered, ranging from modular properties to timber builds. We're also seeing materials such as steel being reused, which is of course an environmentally friendly approach if the recycled material meets safety standards," he says.
"Advancements need to be carefully handled, however, to ensure that they remain sustainable as, for example, using natural materials such as timber only remains a good option if there is availability. It is not a green option if trees are indiscriminately chopped down to meet demand."
Simpson is also confident that new initiatives will drive the industry forward.
"Construction remains a strong sector and with topics such as modern methods of construction being discussed, it's one that will continue to grow and change."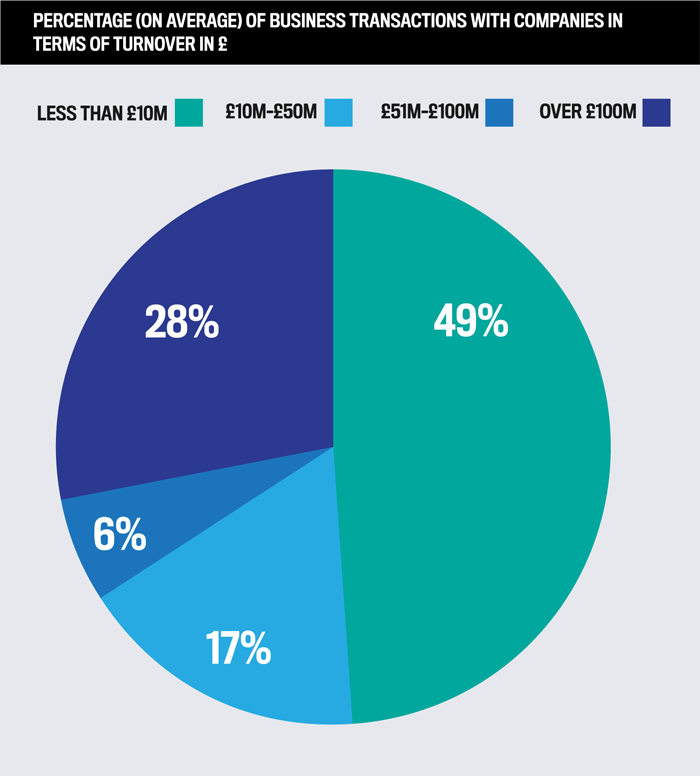 What external brokers want from construction insurance providers
Jensten Insurance Brokers construction experts, Ian Dunthorne and Dan Jewell, revealed to IBUK what they seek from a construction insurance provider:
Flexibility in general – adaptability to new contracts greatly facilitates insurer recommendations


Flexibility with height and depth limits, use of heat, increasing the contract works' sum insured, and managing risks in plumbing exposure


Cover availability for defective workmanship, professional indemnity and legal expenses


A quality rating with a reputation for handling claims well


More options for high-risk trades, such as cladding contractors and asbestos abatement contractors

In the meantime, their clients prioritised the following from their construction insurance providers:
Flexibility, quick documentation and A-rated insurers


More declaration-based policies where return premiums are available provided they do not hit predicted turnover or wages


A dedicated contact who has the necessary expertise to ensure the clients are protected


Risk management and health and safety support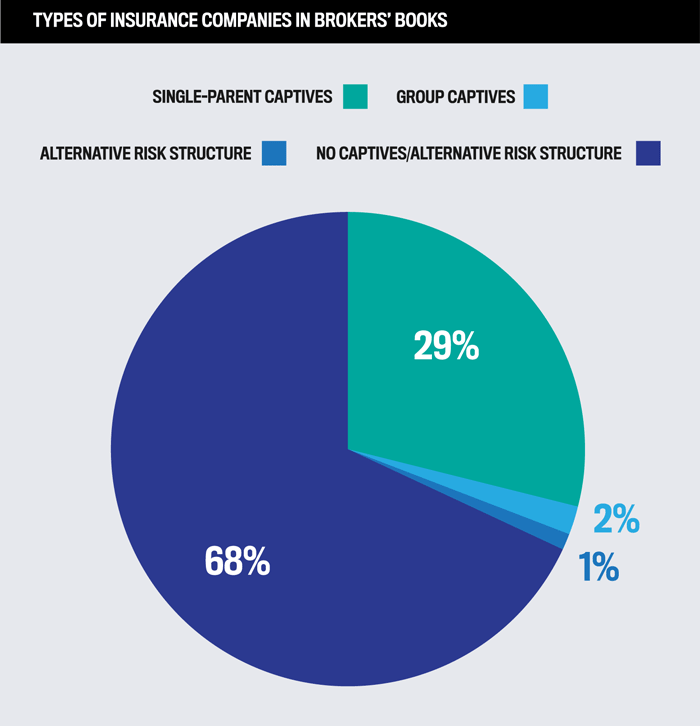 What survey participants seek for the next
12 months
Brokers who participated in the survey told IBUK what changes they would like to see over the next year:
"Coverage reviews, especially on well-performing risks; consideration to retain the widest cover on well-performing accounts; improved ESG communication"


"More innovation and less fear from underwriters"


"More coverage provided by contractors' all risk (CAR) policies for physical damage to the works caused by a cyber event"


"More flexibility towards high-risk trades with good records"


"Quicker response times to enquiries"


"More timber frame/hybrid appetite"


"Further emphasis on health and safety procedures implemented by clients to assist with underwriting stances; copies of risk assessment method statements (RAMS) requested at underwriting stage"


"More trade accessibility"


"Wider solutions under a combined offering for smaller contractors that now require a mixture of covers (casualty, CAR, design & construct, cyber, and directors & officers)"


"More proactiveness in telling brokers about appetite and future plans"
Allianz
Aviva
AXA
Axis
Chubb
Tokio Marine HCC International
HDI
RSA
Zurich