Jump to winners | Jump to methodology
Growing great companies
From traditional brokerages to forward-thinking insurtechs and innovative start-ups, the winners of the Insurance Business UK Fast Brokerages 2022 have leveraged favourable market conditions and unique strategies to drive revenue and employee growth during a tumultuous time. To win, they had to have achieved 20% or more revenue growth over 2020 and 2021, and gains in employee growth were also considered.
With this report, IBUK celebrates the 15 brokerages that turned negative situations into positive and rode some impressive tailwinds to post significant gains while introducing new practices in the marketplace.
"We've found that offering freedom and flexibility means we get the best out of people – and our clients end up getting the very best protection"
John Warburton, Konsileo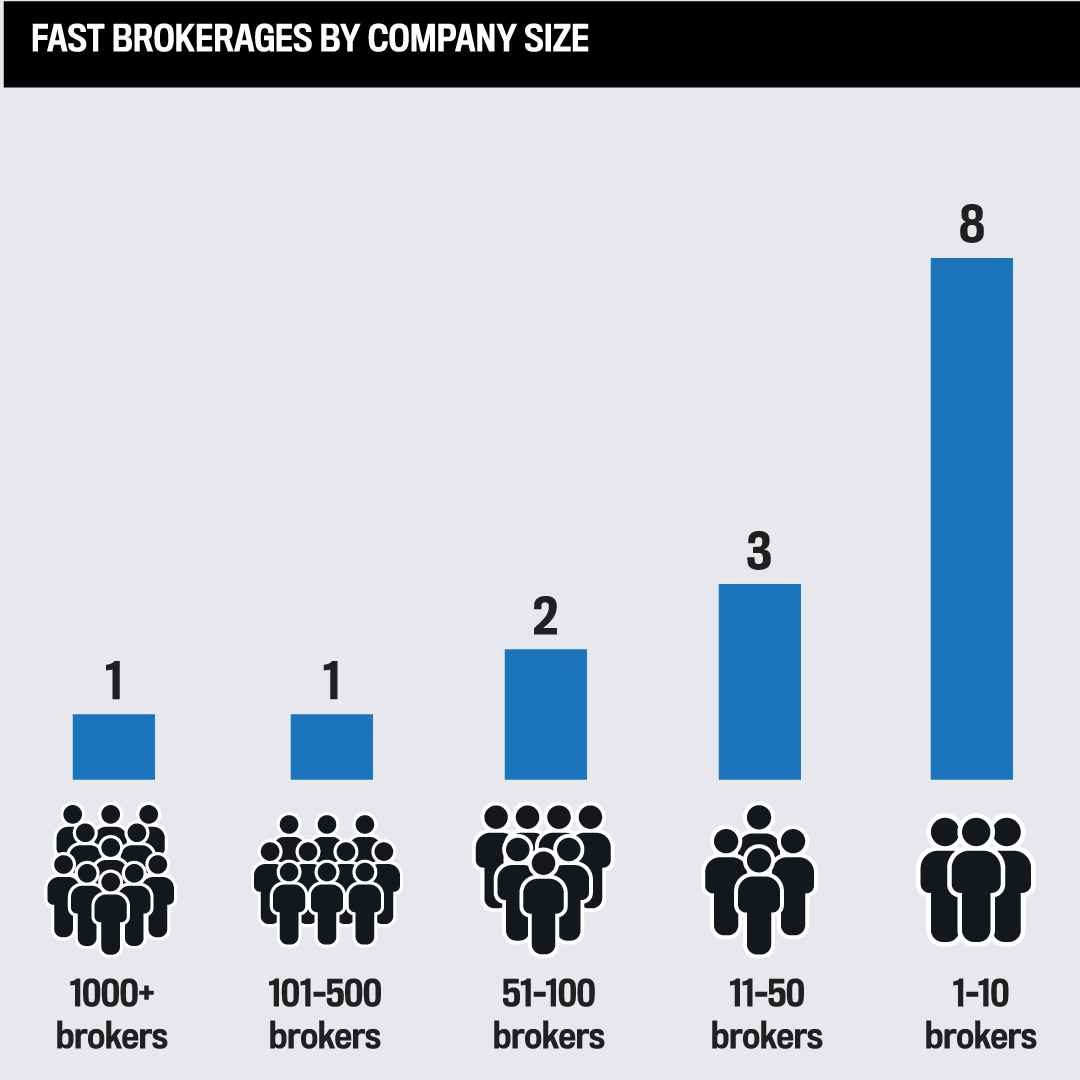 Market challenges and differentiators
There's no getting around the elephant in the room: COVID-19. Some were ready for it. Others adapted quickly to it. Still others, in the midst of the pandemic, capitalised on the hard market to manage great gains.
Konsileo, one of the Fast Brokerages, is a tech-enabled, self-managed organisation that fosters the client-broker relationship and differentiates itself by foregoing expensive layers of upper management, relying instead on self-management, peer review, collaboration, and full transparency. Operating based on the flexible work culture espoused in the book Reinventing Organizations (2014) by Frederic Laloux, the company was one step ahead of the competition when the pandemic hit – having already established a native work-from-home operational model.
"We were open for business when our competitors were struggling," says John Warburton, co-founder and CEO of Konsileo. "Our culture of national collaboration and information sharing was already established, and we were able to continue working together to achieve the best client outcomes without interruption."
Meanwhile, MyFirst, a car insurance provider for young and inexperienced drivers – and a 2022 IBUK Fast Brokerages winner – differentiates itself by offering high-quality, comprehensive coverage. They've recently had a hard go of things. During the pandemic, automobile driving tests were shut down, considerably limiting the number of new drivers and customers.
"To navigate around this issue, we opened up other departments to cater for unaffected areas. This has now allowed the business to expand with the return of the original young driver market coming back post-COVID," says James Noble, CEO and founder of MyFirst.
Talbot-Jones, another 2022 IBUK Fast Brokerages award winner, differentiates itself by emphasising the principal-agent relationship, leveraging new technologies, and encouraging staff to pursue higher education. They lost approximately 10% of their clients due to COVID in 2020. Still, their remaining clients did well and hence they achieved a decent retention rate.
"This has coincided with well-documented premium increases relating to Brexit and COVID-19, which meant that our retained clients were paying more based on their increased wages and turnover, but also the market-led rate increases," says Richard Talbot-Jones, managing director of Talbot Jones. "We also attracted a high number of new clients, particularly from those made redundant and starting new businesses during lockdown."
"Our revenue growth … is fundamentally down to our ambitious drive to expand our product range to cater for a wider market"
James Noble, MyFirst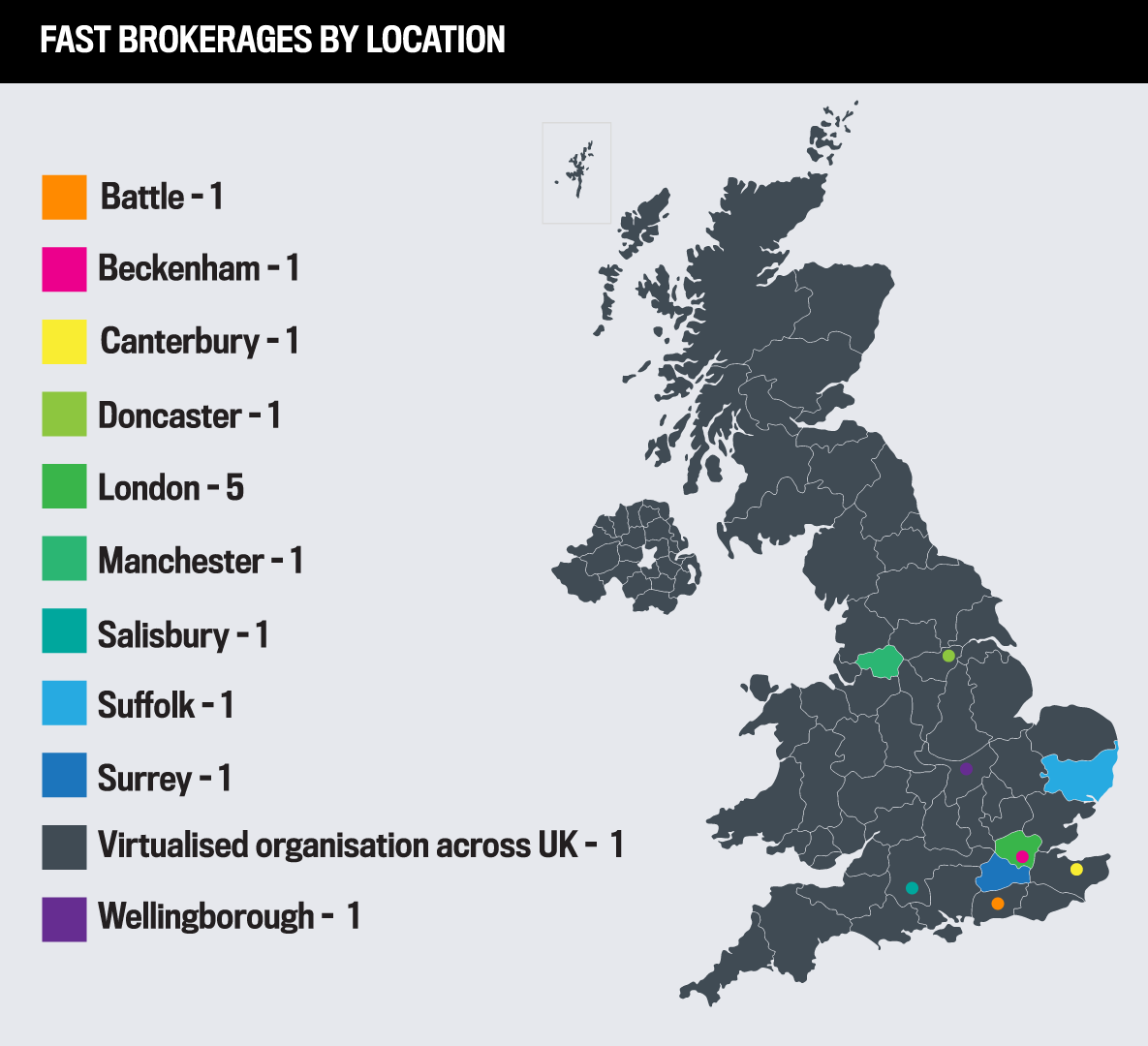 Driving revenue growth
As they say, a rising tide lifts all boats. With hard market conditions buoying rates, reaching the 20% revenue threshold may arguably have been easier in the last two years, compared to a softer market. From 2020 to 2021, the revenue growth rates of Konsileo, MyFirst and Talbot-Jones were 105%, 56% and 40%, respectively. So, the questions remain: Will the winners be able to maintain their momentum in softer times? What, besides favourable market conditions, propelled them to new heights?
Warburton says Konsileo is focused on recruitment and leveraging an in-depth induction programme to get staff up to speed quickly. What's more, their open market proposition tends to draw more clients. "All in all, that means we have the tools and knowledge to be efficient in transacting business, but most of all to provide top-quality, independent, personalised service," says Warburton. "At this time in the market, I think that's valued more than ever."
Meanwhile, Noble underscores MyFirst's determined goals. "In terms of our revenue growth, this is fundamentally down to our ambitious drive to expand our product range to cater for a wider market," he says. Ultimately, he adds, the company wants to expand the brand to include all first-time financial products.
Talbot-Jones acquired March Insurance Services in 2021, boosting their GWP by approximately 40% from an underlying, organic growth rate of 25.5%. "We are open to opportunities to acquire other brokers and have taken the opportunity to be agile and engage in government schemes such as Kickstart and apprenticeships as they appear," says Talbot-Jones. "We have grown a reputation of trust within our communities, with loyal clients, cheerleaders and advocates who have been a huge encouragement and support."
"We have grown a reputation of trust within our communities, with loyal clients, cheerleaders and advocates who have been a huge encouragement and support"
Richard Talbot-Jones, Talbot Jones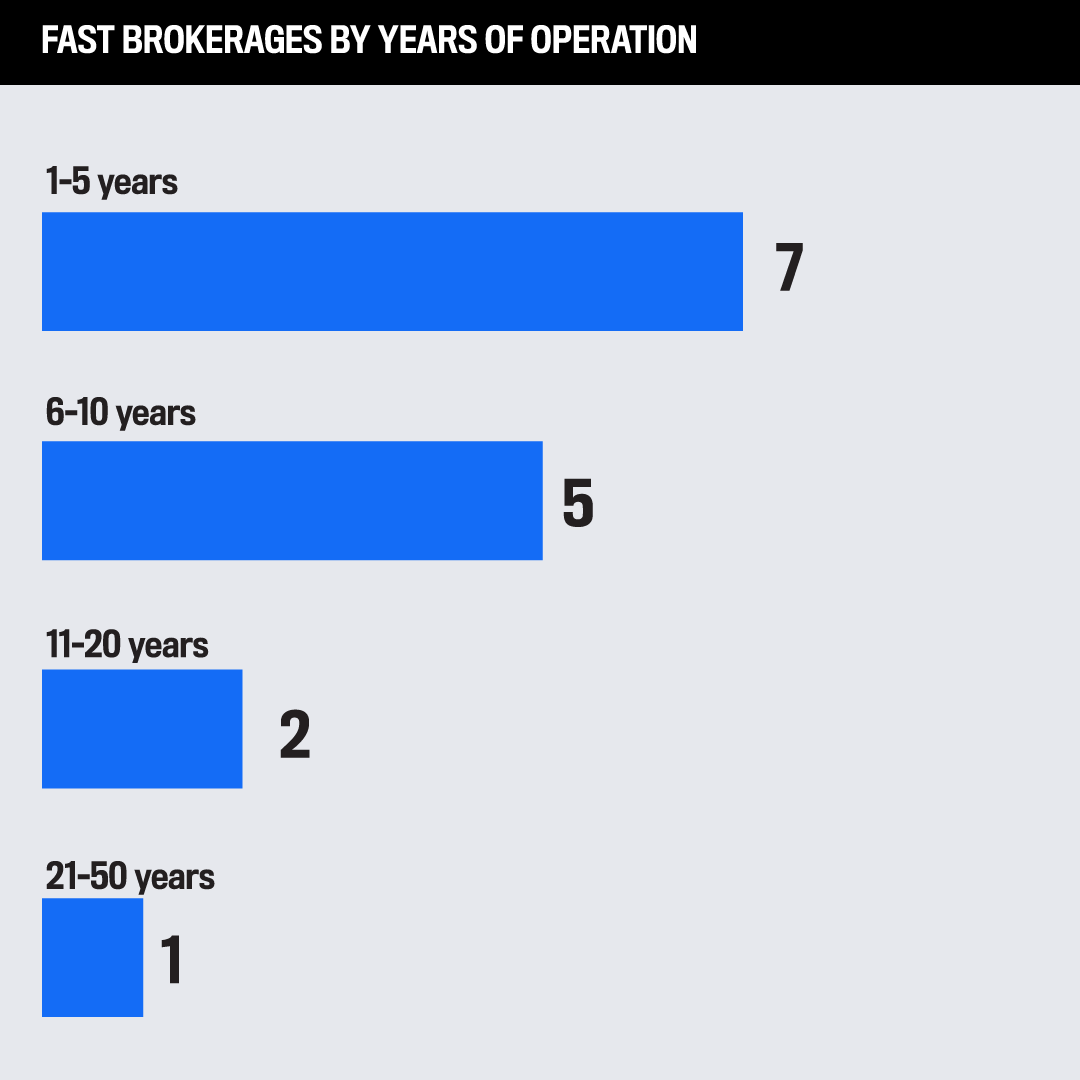 Driving employee growth
It's a curious time for the labour market. On the one hand, the so-called "Great Resignation" is poised to hit the UK with nearly 29% of workers expected to move jobs this year, according to research by Slack, the business messaging app. On the other hand, employee growth through acquisition is also a driver as globally, there was a 40% increase year-over-year in total deal volume through the end of 2021. In the UK, in particular, the M&A market was "very active," driven by private equity involvement and rate hardening, and the outlook for 2022 is expected to intensify as investors seek to seize on opportunities presented by rate hardening, according to Deloitte.
In the face of these divergent conditions, the winners distinguished themselves in employee growth as well. For Konsileo, that meant a 127% jump; for MyFirst, it was a 100% increase; and for Talbot-Jones, it was a 50% growth rate.
So, what's been driving employee growth at the winning companies?
"We're treating people like adults," says Warburton. "We're not standing over them or setting limits or arbitrary targets but trusting them to do broking the way they've always wanted to. We've found that offering freedom and flexibility means we get the best out of people – and our clients end up getting the very best protection.
"As well as encouraging collaboration, we believe in peer-to-peer support. We have a mentoring system, so people will get a coach with expertise in a relevant field, who will help them with their professional development. We currently have nine community hubs, which is our way of encouraging in-person local meet-ups. And brokers also take part in practice groups, which are groups run online where brokers can support each other with a more professional practice focus."
Noble says: "Due to the expansion of the company, we are making a huge effort to fill our business with fantastic talent. We want people coming into the company who also share a passion for growth and success. We are very much a family feel and so finding the correct personalities is vital for my business. The more of these sorts of people we employ, the bigger our business will be."
Fast starters
This year, three brokerages that have been in business for three years or less have shown their ability to grow in a challenging environment. These companies, recognised as Fast Starters, are BQI Protection, Tedaisy Insurance Group and Yoga Insurance Services. BQI Protection provides the market's needs by matching clients with the best insurer that can offer a wide range of options for personal and business cover, as well as employee benefits. Tedaisy Insurance Group focuses on niche markets specialising in pet and travel insurance, ensuring customer satisfaction through its efficient and fast handling of claims. Yoga, a self-service brokerage, offers car insurance with features such as vehicle recovery, motor injury protection, and others, in a manner that provides flexibility and convenience. The success of these new brokerages reflects the UK insurance market's impressive growth potential in the post-pandemic era.
1000+ brokers
Aston Lark
Global Risk Partners
101–500 brokers
51–100 brokers
11–50 brokers
Konsileo
Vista Insurance Brokers
Yutree Insurance
1–10 brokers
Amicus Insurance Solutions
BQI Protection
EDIA Limited
Kay International
MyFirst
Sioma Insurance Consultants
Talbot Jones
Yoga Insurance Services
Fast Starters
BQI Protection
Tedaisy Insurance
Yoga Insurance Services
A total of 15 brokerages made the final list this year. Three brokerages, which have been in business for three years or less and have made their mark on the insurance landscape, are also highlighted as Fast Starters. These brokerages confirmed their resilience and cemented their strong positions in the UK insurance industry.