Cowens veteran on the challenges facing the industry | Insurance Business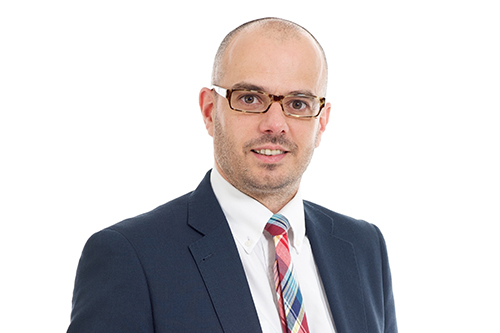 Now a Chartered Insurance Broker with Cowens, Robin Chubb (pictured) has worked in insurance for the entirety of his working life. Catching up with Insurance Business, Chubb discussed the trajectory of his career, the most memorable moments so far and what he believes to be the greatest challenges impacting the insurance industry today.
"I went straight into the world of insurance after doing O-levels at college," he said. "I had had enough of studying and wanted to get out into the world of work."
Obtaining his first job via the now discontinued Youth Training Scheme, Chubb started in personal lines insurance, providing quotes for motor and household cover using paper rating guides. This led to him getting involved in smaller commercial risks and eventually to his relocation to London where he lived for 10 years, working in a variety of roles with a range of brokers.
It was while in London that Chubb ended up working as a broker himself, offering an insurance solution to the commercial tenants of a large property-owning group. The scheme winning an award for 'Marketing Initiative' at a ceremony held at the Royal Albert Hall remains one of his proudest moments to date.
The insurance industry, he believes, offers more than just a steady career path - a key value of being part of the broking industry is coming up with solutions for people and helping them and their businesses.
"It's great when you really feel that you have done a good job for a client and ensure that their livelihood is properly protected," he said. "That hasn't really changed through the years for me, it's all about getting things right for my customers first and foremost, to ensure any claims will be paid and that they get the best price for the right cover."
With his years of experience and the broad array of responsibilities he has enacted throughout his career, Chubb has a unique perspective on the challenges facing the insurance industry today and identified the acquisition and retention of talent as a significant problem.
"The world of insurance is not 'sexy' but can provide an enjoyable, varied and fulfilling career," he said. "I think, as insurance brokers, we have to show potential employees that they can make a good career in the industry, obtain professional qualifications and have a structured path of progression."
Professional qualifications are particularly essential to this, Chubb stated, and he believes that the continual push for professionalism within the industry is a positive factor which will help attract a good calibre of employee. This, he detailed, is a particular drive for Cowens which has recently taken on eight new starters under the age of 25.
"We're aiming to help develop the next generation of insurance professionals," he said.
Chubb also highlighted the pivotal role of broker-orientated organisations such as BIBA in attracting people to work in the insurance industry.
"It's important in any industry that a centralised body exists to represent its members interests," he said. "These sorts of organisations are imperative in ensuring good communication between its members, the government, insurers, buyers of insurance and any other organisation we come into contact with."
A self-professed technophobe Chubb is aware and wary of the increasing presence of technology in the broking industry. A central issue of the increased digitilisation of the industry is the potential dumbing down of the sector, "where people don't actually know the insurance principles behind why the computer has said 'no' or indeed 'yes'."
However, Chubb readily admits the fantastic capabilities of technology which he said: "[have] made my job much easier and no doubt improved things for us as brokers and for our customers."
The key, Chubb believes, is making sure that insurers get the mix right and seek a balance between effective use of all available technologies and the knowledge of underwriters who are able to make decisions based on their own expertise and their common sense.
"I think AI will play a large part," he said, "and will massively alter the role of a broker. I think the less complex classes of business will not need the involvement of insurance brokers in the future and will start to deal directly with insurers more."
However, Chubb also stated his belief (and hope) that human expertise and the human touch will always be required when it comes to the more complex commercial insurance requirements. The complexity of commercial insurance, Chubb stated, would likely be a surprise to those who purchase this cover.
"Designing a complex insurance program takes a lot of skill and knowledge," he said.
There's a lot more to this than simply inputting information into a computer. It takes asking the right questions to extract the required information, supplying potential insurers with that information, negotiating with these insurers to obtain the best possible terms for your client and making sure that your customer knows exactly what they are purchasing.
The complexity of this process highlights the relevancy in the broking sector for individuals such as Chubb who can bring their expertise, their experience and their passion to an industry in which a reputation for excellence remains the most essential currency for success.