Exploring the opportunities acquisitions can create for cross-selling in insurance | Insurance Business UK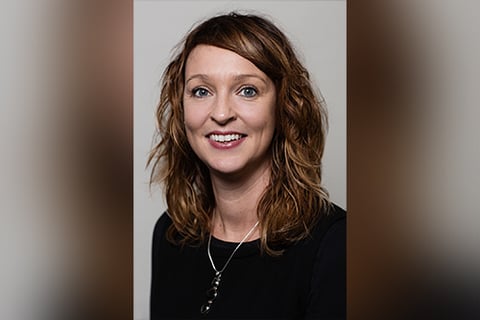 Debbie Parker (pictured), the head of health and protection at Sutton Winson, launched her career within the insurance industry as a service consultant at Legal & General. It was from there that she learned the ropes of working within the sector, gaining experience in everything from protection to complaints - the trajectory taking her through a variety of roles, including a brief intermediary position researching professional dog insurance, before she moved into the health and protection space.
When Parker joined Sutton Winson in 2011 it was to help set up its health and protection division, which started with just her and a small book, and has grown exponentially since then. After the acquisition of Flexible Health Insurance Brokers Ltd earlier this year, there are now nine members on the team, and she has found it incredibly rewarding to see this development unfold. Her success in growing the healthcare portfolio led to Parker winning at the UNA Alliance Achievement Awards in 2013, an achievement which marks one of the proudest moments of her career to date.
"In life, you don't always set out to look for an insurance job," Parker noted, "but I have always enjoyed meeting with clients and trying to find a solution for them. It's quite a challenge and always rewarding to be working to support them and provide them with everything they require. And it's the best fit for me really as I like meeting people and I like chatting with them."
Since she first started her career in the private medical insurance space with a role at SJA International, the biggest change Parker has noted is the reduction in the number of insurers in the UK market servicing this sector. There has been a rapid reduction over the years, with maybe seven or eight insurers going down to only five now as the larger insurers take over from some of the smaller ones, she said. It is when she is carrying out a full market review for her clients that this becomes the most noticeable.
The acquisition of Flexible Health came as Sutton Winson was looking to open up its private medical health insurance (PMI) offering to individuals and their families. When her team first got started, she said, it used to offer little individual PMI and had to actively go looking for this business. This acquisition, however, adds to its portfolio.
With the addition of these new clients, it is able to offer substantially more solutions to new customers which, in turn, aids the broker to grow organically through cross-selling or referrals to other parts of the business, and opens up the door to all the other insurance services they offer. She believes that the customer-centric approach that Sutton Winson takes to its clients has allowed the business to grow via referrals from existing clients, which is boosted by its ability to cross-sell from one division of the business into another.
While organic growth is essential, Sutton Winson will also look at new acquisition opportunities if they fit with the strategic direction of the business. The Flexible Health acquisition was a long and careful process, Parker said, as the brokerage understands that the most important thing is to find the right fit, and not to simply buy another business for the sake of it.
"It has to fit in with our goals and vision," she said. "And when we approached Flexible Health it was at the right time for them as well as they were looking to join with somebody else. It's all about the service for us so we had to make sure that we really worked in the same way. You've got to work together and if you get somebody else in the company that doesn't work the same way, it's simply not going to work."