Finch Group MD on how golf swung him into insurance | Insurance Business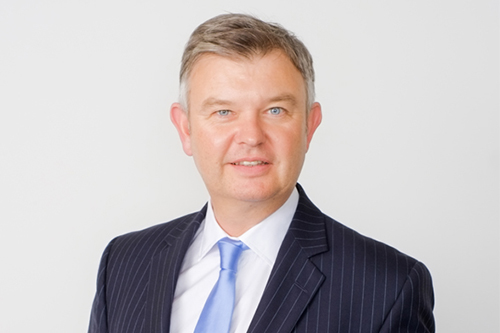 In an alternate world, Finch Group managing director Vince Gardner (pictured) sees himself as a likely cricket coach, but it was another sport that made him give the insurance industry a shot.
Insurance Business caught up with the Sun Alliance alumnus – who last week welcomed Shene (Insurance) Ltd to Finch Group in a swoop he described as a fantastic way to start the year – and now Gardner tells us why he pursued an insurance career in the first place as well as what he loves about his current role.
"My dad had his own small brokerage and my stepfather was a regional manager for a large life assurance company," recalled the MD. "They seemed to play lots of golf and make lots of great friends in clients and colleagues, so I thought it would be worth a try."
When asked what aspects of his present remit he finds the most rewarding, Gardner pointed to delivering sustainable growth and seeing loyal employees thrive. Finch Group, the first to be acquired by Ethos Broking in November 2016, now manages £62 million of gross written premium.
This year, though, won't be so much about purchases.
Lifting the lid as to what's next for the company after 10 acquisitions in the last three years, Gardner shared that there will be fewer deals in 2020. He cited "a big play on organic growth and a strong desire to concentrate on the client service proposition."
Aside from Finch Group's growth plans, Gardner also revealed something about him that his peers might not know.
"My specialist subject on Mastermind would be 'Peaky Blinders Series 1-4'," he quipped. "I can't include series 5 as I have only seen it twice."
As for the business's "evolving" relationship with Ethos Broking, the Finch Group managing director said they are building an operational rhythm in aspects such as compliance, finance, marketing, and especially HR.