Five minutes with Chubb's head of distribution, Hannah Hosking | Insurance Business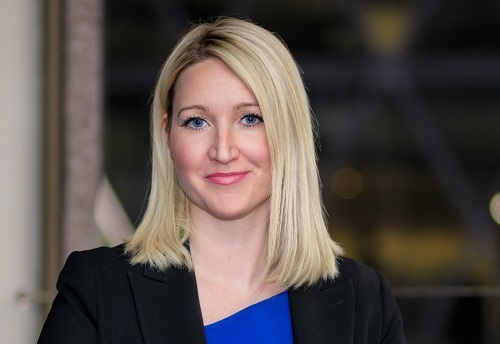 Earlier this year, Chubb rolled out its 'independent broker teams' strategy, which saw it set up six regional teams in the UK and Ireland to work with local brokers as part of the firm's focus on mid-market business.
Insurance Business sat down with Hannah Hosking, head of distribution for independent brokers UK and Ireland, to find out more about the mid-market environment and the future of brokers.
How important are regional brokers to Chubb's strategy?
They are critical to our middle-market offering. We have a huge amount of business that's traded outside of London, and we recognise that the brokers in those local areas want to trade with people locally. They want to be able to have face-to-face discussions, they want to be able to speak to somebody who knows their competitors, and who knows the market dynamics. The various markets within the UK all work quite differently, and you need somebody who trades within that market to really understand it properly. By having a local team, they get people that understand the dynamics of that local market, as well as understanding Chubb and the brokers themselves.
How healthy is the mid-market environment at the moment, and how challenging is it for brokers?
This is an area of strategic focus for our organisation and offers the potential opportunity to grow our business working with our independent broking partners. I think it varies from broker to broker – their experiences all differ greatly. Generally, what I see is that brokers who have a specialisation are faring really well, and some of my independent brokers have had a really good year so far because they have something they are really skilled at. We want to align our collective knowledge of industry segments to bring better solutions to our client base, partnering with those brokers who specialise and combine our expertise.
Technology and modernisation are topics that never seem to be out of the headlines in the insurance world. How much of a focus do you have on this area?
It's a massively growing area. We have a digital team who are helping us prepare some of our brokers to trade electronically with their clients, and having that digital capacity in-house to build things for our brokers is really exciting. It's another way that we're looking to support our brokers' growth. We're also talking about things like artificial intelligence – and exploring the tremendous potential this has to really enhance what we can offer. I think it's a really exciting time, and I would predict a lot of change in the next five years or so.
In personal lines, there is often an expectation now to be able to buy online, or self-serve. There definitely is a drive there. For some of our brokers who can demonstrate to larger clients that they have some good electronic solutions, I think that's going to really be a winning point for them.
There is a perception that brokers could be under threat from the rise of technology. How can they continue to stay relevant?
Brokers are a pivotal part of our business – we only trade via brokers. For me personally, I see the real benefits from what our brokers bring to the table in terms of the advice they give to clients. The key for brokers is to use technology to free them up to do more of the things they are good at – which is giving advice and creating bespoke solutions. If they can do that, they will continue to thrive.
Related stories:
Chubb completes streamlining initiative for UK brokers
Chubb announces middle market independent broker appointments