From carbon paper days to online trading – insurance boss looks back | Insurance Business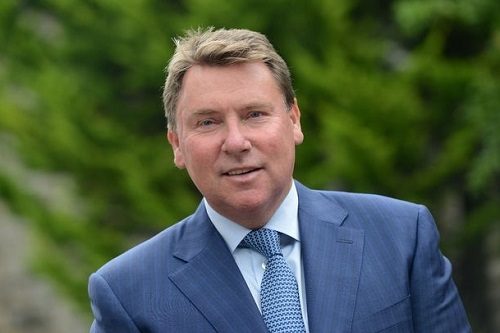 It was in 2017 that we saw the merger of Bollington Insurance Brokers and Wilsons Insurance Brokers to form what is now a £130 million GWP (gross written premium) business.
At the helm is insurance veteran Paul Moors (pictured), who recalls his Inspector days and shares with Insurance Business what he believes have been the most notable changes in the industry.
The group CEO also offers a peek at what's going on at Bollington Wilson Group and what the vision is moving forward for the brokerage, whose tagline – quite aptly – is 'stronger together'.
What brought you to the world of insurance?
As with many people of my generation, it was completely by accident. I was due to go to university, but most of my friends had decided to get jobs. I therefore deferred going for 12 months and was offered a position as a professional trainee by Sun Alliance. After 12 months at Sun Alliance, I was fast-tracked into a potential Inspector role with a car and bonus, and that was that!
In your years in the industry, what would you say have been the most significant developments?
There have been many developments. Much fewer insurers, the development of distribution and trading styles, MGAs and unrated insurers, and a reduction of the influence of Lloyd's. Over the period, the biggest change has undoubtedly been the advent of emails and online trading. I can still remember carbon paper inside the endorsement books, and handwritten internal memos and letters to brokers…
I also remember the tariff system, when all quotes were very similar.
In terms of challenges, what have been the biggest for you?
The biggest challenge was setting up my own business in 1992, and then continuing to develop and grow the business, through premium cycles (remember those?), soft and hard markets, acquisitions, sales, mergers, consolidation… and still come out of the other side.
Following the merger with Wilsons Insurance Brokers, what goals or priorities have you set as chief executive of Bollington Wilson Group?
We have significant goals over the next few years. We are looking to grow organically, and through acquisition. We are integrating differing cultures and systems. We are changing distribution in all areas and products.
If you were to leave insurance for another sector, which one and why?
I fell into insurance but have always been interested in sports and journalism. I've either played or watched football, rugby, cricket, golf, hockey, and recently netball! I think, therefore, a sports journalist.
Name one thing your peers probably don't know about you.
I always go to watch the Strictly Come Dancing Tour… it's fabulous!