MD of H&H Insurance Brokers discusses customer feedback | Insurance Business UK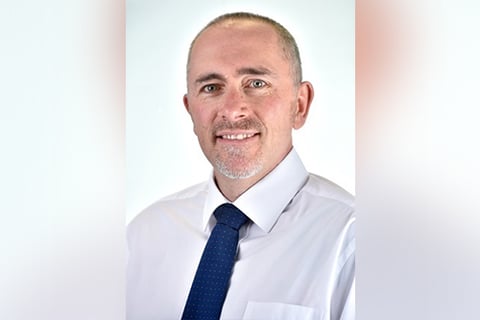 With every step of Paul Graham's (pictured) career, he has looked for opportunities which allow him to continue learning and developing, and to do something a little bit different. His path into the broking sector has taken him through a range of roles and industries, spending 10 years employed at Woolworths where he worked his way up to area manager before entering the finance sector with a role at the Royal Bank of Scotland. From there Graham took a role at HSBC, then moving to the Cumberland Building Society before joining H&H Insurance Brokers as operational director.
Now managing director of this Cumbria-based broker, Graham looks back on the non-traditional route his career has taken as an advantage in his role of leading the business and helping it develop to its full potential. Working in this variety of roles has shown him the importance of promoting the happiness of customers and staff as well as shareholders, he said, and he appreciates the opportunity afforded by his position to implement this understanding.
When Graham first joined the brokerage he was looking for a way of measuring customer feedback to find out what H&H were doing well and what more it could be doing to improve the user experience. Feedback, whether positive or negative, he said, is an opportunity for a broker to move from a transactional relationship to an advisory relationship where they can lend genuine value to their customers.
Graham discovered Feefo, which offered independent validation of customer reviews and the broker has been awarded a gold standard three years in a row, which allowed them to qualify for and to win a platinum service award in 2020. The entire team was incredibly proud of this achievement, he said, which has also been a great tool for highlighting and crediting the individual efforts of brokers which, he believes, is what makes the customer relationship much more personal.
Creating and maintaining this personal connection and continually promoting the value proposition of H&H is essential, Graham said, as 80% of the broker's new business comes from referrals. It is a big deal for somebody to leave one broker and trust another, he said, because it is not the brand with which people build a relationship but the individual.
"I have plenty of customers who have been here over 20 years, all the time working with the same executive," he said. "So, to win that business is hard, but to retain it harder."
Creating a fantastic team is the key to maintaining customer service standards, Graham said, and he recalled how a presentation early in his career detailing how increasing the happiness of staff impacts a businesses relationship with its customers and the ultimate success of the business, has always resonated with him.
Customer focus remains an emphasis for this brokerage throughout 2020, he said, with more investment being made in the systems and processes which allow the business to stand out from the crowd. Continuous improvement is essential, Graham said, and this is not simply about finding what doesn't work within the business but involves keeping an open mind about what other companies in the market are doing when it comes to providing services, to make sure they remain up to date.
Feefo is a great validator of the effort and the achievement of H&H when it comes to customer service, he outlined, but he believes the real validation comes from the broker's 93% retention rate with its clients, year on year. This, he said, is due to the emphasis on quality within the business and the value of the relationship that they build with each client, which he believes has a more lasting impact on the customer than that of price.
Graham attributes much of this value proposition to H&H's independent status in the regional marketplace and he believes that such businesses are the heartbeat of the broking community.
Strenghtening independence
Consolidation and how a business can develop without losing its identity is a genuine challenge in the regional market, he said, and it is important for these generational businesses to embrace the fact that they are original brands that can add genuine value to localities. Embracing this, Graham outlined, has turned this challenge into an opportunity for H&H to become a stronger, regional, local brand.
"Being members of Broker Network gives us access to the London market and all the insurers we need to so we can challenge the national brands quite comfortably but keep that regional focus," he said. "Embracing the scale of Broker Network, has strengthened our independence because we have like-minded businesses who we can engage with and share ideas with."
The independence of this business has been vital in allowing it to develop its emphasis on customer service, he said, and this runs right through H&H even down to the ability of customers to pick up the phone and speak to a local office.
This comes back to the value of the relationships being built by the brokers, he said, with staff providing their mobile phone numbers to clients as a matter of course because if their client has a problem, "they care, and they want to look after them."