MD reflects on 13 years at agricultural brokerage and the impact of COVID-19 | Insurance Business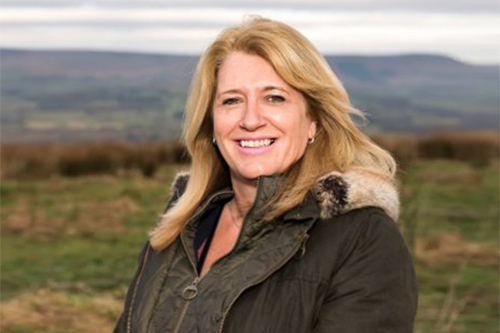 Many of those working in the insurance sector will say that they fell into their role, but for managing director of Country & Commercial Insurance Brokers (CCIB), Debbie Airey (pictured), this was not quite the case. For Airey, whose first role was as an apprentice for Swinton Insurance Services moving rapidly through the ranks of a career in insurance has given her an insight into the opportunity presented by the industry and, when speaking with Insurance Business, she highlighted how under-rated an occupation it can often be.
The people are the best thing about working in broking and particularly in working in the agricultural sector, Airey said. She helped set up the Federation of Agricultural Brokers (FAB), at which she is the director, in recognition of the importance of those relationships and how brokers end up essentially becoming a family friend to their clients and are leaned on for a variety of support and services.
Read more: Putting the human element first
"At the time when my business partner and I set up FAB, a lot of people said that wouldn't work and brokers wouldn't share information," she said, "but we found that in the agricultural sector it does work and that if we all learn from each other's mistakes and experiences, it makes us far more powerful."
FAB was initially formed of about 10 brokers located within a few hours of each other that would come together to share resources, she said, but has since grown to over 33 brokers across the UK who meet up to talk or to hold training events. Having become renowned for her agricultural expertise, GRP asked Airey to become the head of national practices in agricultural for the group and she has become the go-to person for GRP brokers with an interest in agriculture.
Having relationships with other brokers allows the sharing of resources and the creation of a community of brokers, she said, but also essential for brokers is the development of a great bond with both their clients and insurance companies. The coronavirus outbreak has meant that Airey can no longer visit her clients and she said she misses going out to visit them and hear about their businesses over a cup of tea.
"This is a temporary period," she said, "but going forward it might change the way we do business. It may not mean as many face-to-face meetings because we have proven we can maintain our quality without actually getting in a car and driving through the countryside. But I don't want to lose that completely because I think those relationships mean everything and, without them, you wouldn't be a successful broker."
The decision to become part of the GRP Group family was undertaken by CCIB to take the business to the next level without losing close contact with its clients, Airey said. Rather than spend all her time working in the back office as the business grew, she said, CCIB became part of GRP to utilise the expertise of this bigger group when it comes to matters such as marketing, HR and compliance. The business has since grown, including through acquisition and now has 17 staff and approximately 7,000 clients.
This emphasis on creating powerful clients relationships has served the business extremely well during the coronavirus pandemic, Airey said, and she noted that brokers who have not done so or who have not established multiple channels of communication with their clients may well be at risk of losing them during this crisis. Clients with businesses to run want to speak to other businesses to find to what they're doing and how they are managing, she noted, and CCIB has rolled out its business continuity plan with great success. She said she feels very lucky to be working in the agricultural sector as the businesses she works with are continuing to grow and thrive during this time when other sectors are slowing down.
Having recently celebrated 13 years with the brokerage, Airey is looking forward to the lifting of the lockdown to commemorate this anniversary properly and detailed how the coronavirus pandemic has enabled a new appreciation for the little things in life.
"It has made us all value what we had before this," she said. "I'm looking forward to being in the office with my team, to driving out to see my clients. I have this job and sometimes I pinch myself because you can drive through the hills and you can see all kinds of wildlife. And then you get there, and you get to chat with people who genuinely want to see you and genuinely want to do business with you. And that is just incredible."