MD shares what's at the top of the agenda following broker's move | Insurance Business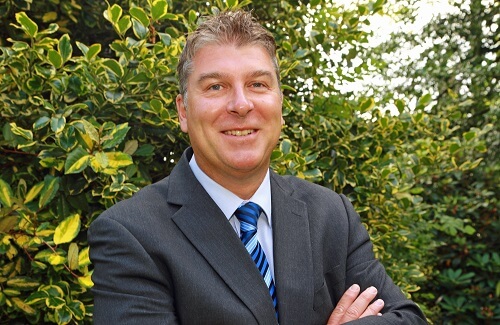 Earlier this week we told you about IFM Insurance Brokers' relocation to Parkway Works – where the independent broker, one of the largest in South Yorkshire, occupies two floors. Insurance Business caught up with managing director Mark Barlow (pictured) shortly after the move, and the industry veteran shares what's at the top of their agenda, where the opportunities lie, and the likely source of difficulties.
Barlow, whose interests outside the insurance world include golf and football, has been managing director at IFM for five years now. He came onboard the Brokerbility member in 2002.
What made you shift your insurance career from underwriting to broking 25 years ago?
I was looking to move from underwriting into broking in the early '90s and my hand was effectively forced when the Prudential (for whom I worked in their broker unit) closed its UK broker division and I was made redundant.
As managing director of IFM, what opportunities do you see for the Sheffield-based firm as well as for independent regional brokers, in general?
I maintain that there will always be opportunities for local independent brokers across all regions, as clients still wish to deal with professionals at close hand and who have affinity with them in the local business environment. Some of the multinational brokers can't provide this on a consistent basis.
What do you consider as the biggest challenges?
Our biggest challenges will come from IT and technology, in general, as more and more insurance business is placed on to online platforms and where clients can buy their cover direct. Ultimately the clients will miss out on much needed advice by doing so, and our challenge is to get this across to the customer and to understand that there is also a price for this advice.
Following IFM's recent move to new premises, what will be your priorities?
Our priorities will be to maintain the first-class service proposition that we currently provide to all of our clients and to continue to look for new business opportunities be they on an individual client basis, by acquisition, or the recruitment of staff with a portfolio of business.
If you were to leave insurance for another industry, which one and why?
I am quite happy within the insurance broking business and would not really want to leave the industry for any other. However, if I did, it would have to be something in which I could engage different people on a daily basis and with some variety – which is exactly what my insurance career facilitates.
Name one thing your broking peers probably don't know about you.
I'm quite a good cook, although I don't do enough of it. My current speciality is an Indian shepherd's pie!
Related stories:
Insurance broker IFM announces relocation
"Those who cream off the top need to be named and shamed"