New insurance broker born during UK lockdown | Insurance Business UK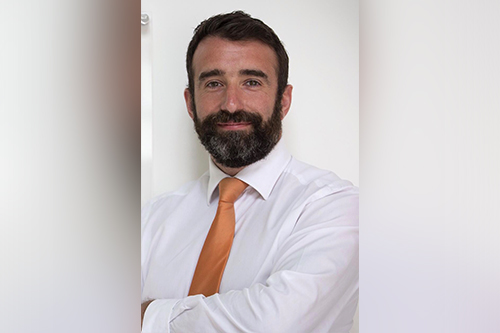 While this month has meant living smack in the middle of a new normal for most of us, for insurance stalwart Chris Boothman (pictured) April has signified a fresh start. In fact, it represents the fruition of "hours of writing, re-writing, and re-writing a business plan" to come up with commercial insurance broker True Broking.
Boothman, who entered the world of insurance broking not by his own choosing – in 1994 his mum circled job adverts in the local paper for him – has found himself going it alone after a quarter of a century in the industry. He started out with a personal lines broker in Bolton before discovering the commercial sector through reading the insurance press.
Prior to launching his own company earlier this month, the Watson Laurie and Jardine Lloyd Thompson alumnus spent evenings and weekends working on what he felt a broker should be like, all while spending long hours at Inspire Risk Management which he helped run until it was sold by a longtime friend.
It was with this same mate that Boothman had his first conversation many moons ago about one day opening their own brokerage. "This was around about 2000," he recalled, "and at the time I had just struck up what would be a longstanding friendship with Neil Reid."
Boothman shared with Insurance Business: "We spoke about what a broker needed to do and how to do it but knew that at 23 years old it wasn't the right time and there were so many things we needed to understand.
"So we went our separate ways; several times our paths crossed but between us we worked at Marsh, Alexander Forbes, The Bollington Group, Giles, and other local provincial brokers. Each move proved invaluable and gave me the opportunity to meet, work with, and understand some amazing people in the industry."
In 2008 Reid set up Inspire Risk Management, with Boothman coming onboard in 2011.
The latter noted: "From then until 2017 when Neil and his partner sold the business, we had grown the company to over £7 million in GWP (gross written premium), attained investors in people and had a great team of 11 working for us."
The turning point
It was this change in ownership that led Boothman to decide on taking the leap himself.
"With the sale of Inspire my role changed," he explained, "and over time the fun that we used to have in the office, the flexibility that we gave each other, and my work-home balance developed to be something that was affecting me and my home life. So me and my fiancée sat down and discussed what the options were and what would be best for us and our four kids (aged three up to 12)."
This was when the after-hours business planning happened. Eventually Boothman left the firm, with his official departure taking place less than two weeks ago.
So why "True Broking"? According to the founder & director, during the development stage of the business he wrote down words that were important to him and that he believed were what a broker must demonstrate. These were trust, respect, understanding, and excellence.
"Once I had written these down, I stopped, looked at the start of the letters and thought 'hmm, that's not a bad name'," noted Boothman. "I checked on Companies House, checked the FCA (Financial Conduct Authority) Register and it wasn't being used, so I jumped on it.
"There was still doubts about whether I was going to use it as the business name or as a separate online portal – a place where clients can get information about insurance, ask questions they are unsure of, or find information that they may need outside of the normal working day. However, as things progressed, it was clear that this was the name I was going with as it stands for and signifies a lot to me."
As for the timing, while it was not entirely intentional, Boothman recognises the silver lining.
He told Insurance Business: "There were a number of influencing factors that got me to the point of starting True Broking, but I never thought that while sitting at home on garden leave I would see the world change in front of my eyes on the news like it did over the last six weeks.
"Would I choose a different time knowing that the UK would be in lockdown for this period of time? Possibly, but it has given me time to re-evaluate what's important and also spend some time with my family which has been long overdue. It's also given the chance to connect with new people in new ways."
For now, aside from the obvious priority to stay safe and healthy, high on Boothman's agenda is establishing True Broking in the local area. Specialising in general SME and commercial coverage, the brokerage aims to show to clients the true value of what they spend on insurance.