Reaping the rewards of starting a new job during COVID-19 | Insurance Business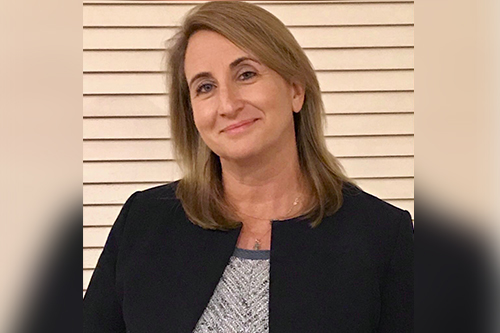 The COVID-19 crisis has been challenging for all – but just imagine trying to settle into a new role during this period. For Helene Madell (pictured), who recently became chief broking officer for commercial risk solutions, health solutions and affinity for Aon in the UK, embracing the changes afforded by the crisis has simply been part of the process of settling in.
Read more: Aon makes key broking appointment in the UK
Madell started in the insurance industry working at an underwriting box in Lloyd's and counts herself among the few who actively chose insurance as a career. She transitioned to broking before moving across to Australia, where she was later selected for the role of chief broking officer for Aon in the Pacific. Now, back in the UK, her move has been fraught with hitches, including an unfortunate period which saw her possessions shipped to the UK a few days ahead of her flight being cancelled.
"I was caught up in the COVID lockdown," she said. "For three months, all my possessions arrived in the UK and I was still in Australia, which was a challenge. The way that the Aon team looked after not only me but also my team was just fantastic. It shows that we really do put our people first and this makes me very proud of our organisation."
Exploring the cultural changes involved with returning to the UK, Madell noted it's been a remarkably smooth process due to the Aon United Blueprint which encourages the development of a strong culture specific to the business. In terms of office structure there has not been a significant change, she said, as Aon has an embedded set of values which embraces inclusivity and collaboration.
Traditionally, starting a role has meant turning up in an office and engaging with those around you, Madell said, but having had to work on UK time from Australia meant becoming more creative and thoughtful as to how to utilise her time. This has created some amazing opportunities to establish one-on-one connectivity with individuals where before this would likely have been in done in larger groups.
"This has also enabled me to really reach out to some of our insurer partners, and hear about what they are doing, both in terms of their response to the COVID crisis but, more importantly, learn about their longer-term strategies," she explained. "COVID has created challenges for many people, not just clients, but also communities. What was interesting, is that there was a real opportunity for me to see the best of what was going on in Australia and apply it to the UK and share some learnings both ways."
This two-way engagement has been a great opportunity for Madell's team to understand the challenges facing the wider market and how these can be solved. Beyond looking at solving the issues facing colleagues and clients alike, Aon has also been examining a range of people issues, advising on facets from mental health to wellbeing. From occupational health assessments, to providing PPC, to advocating strongly for clients with insurers, there has been a vast range of opportunities for Aon to support its clients during this crucial time.
"Obviously, with the FCA test case going through the courts, we're in a little bit of a holding pattern while we see the [final] outcome of that and it could be lengthy as it may go to appeal," she said. "But that's certainly not stopping our claims team advocating for our clients by looking at the policy wordings and providing technical updates, and advising our clients through their return to work so that they have an understanding of their obligations and also their insurance obligations from a risk transfer perspective."
Looking to the year ahead, Madell's core focus will continue to revolve around helping clients in any and every way possible while ensuring the continued health and wellbeing of her team. Historically, claims and structured portfolio solutions didn't sit under the broking remit, she said, but she has brought together a team of people to execute and deliver innovative solutions for clients. Her longer-term focus is looking to what 2021 will bring, and she believes it will remain a hard market going forward, particularly for the D&O and PI lines
"With very challenging rates, terms and conditions, we will need to make sure that we're working with our clients, utilising data and analytics to validate their requirements," she said. "Demonstrating what their peer group are purchasing and what else is going on in the marketplace will also prove invaluable. Data-driven knowledge and expertise will really help us take that forward into 2021."