Tasker Insurance Group CEO: My vision for the firm and why I find my role liberating | Insurance Business UK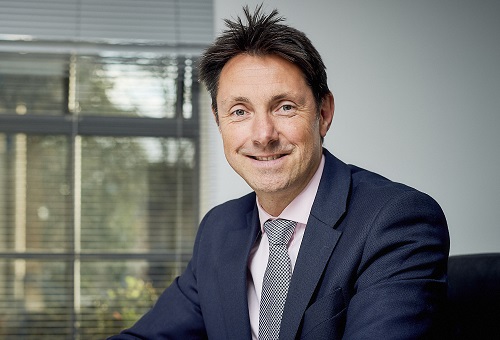 Stepping in to succeed the man who built Tasker Insurance Group was definitely no small feat, but someone had to do it and Robert Organ, former Bluefin chief executive, was up for what he called "a privilege".
Insurance Business caught up with the new CEO, who came onboard just eight months ago, and asked what it was like to take over the reins at the intermediary, as well as where he sees it heading. Organ shares the lessons he brings to the no-nonsense firm and where he'd probably be had things gone differently when he was younger.
What made you pursue – and stay in – a career in insurance?
At the outset, straight out of university, I joined the financial services division of PwC. Why? Well, it was the one that interested me the most. Whether general or life insurance, I found the broader complexities that sit behind the financial services industry intriguing, such as the fact that you don't know the price of what you are selling at the point of sale.
From a young age, I was fortunate to get opportunities to see right across these large companies, from underwriting to claims, reserving to investment management and to have the chance to work with all manner of people, at all levels of organisations, reconciliation clerks to boardroom directors.
The work was diverse and the opportunities for development and progression were there, including the chance to work overseas and I was lucky enough to do a stint in Sydney, Australia (just the 10 years).
Over time I was drawn towards distribution, the people end of the business. A previous CEO of mine had a saying, "Distribution is King". Without dismissing the important role that other parts of the industry play, he had a point. Distribution is closest to the client, should know what the client needs and, consequently, can make a real difference.
Why stay in insurance? Where else offers you the chance to work in the heart of a nationally, indeed globally, important industry that is constantly changing and genuinely allows us to make a real difference.
Oh, and it's fun.
What was it like stepping in to replace Tasker Insurance Group founder Paul Tasker as CEO?
It is always a privilege to be asked to take on a leadership role, a privilege that comes with great responsibility. Joining the Tasker Insurance Group was no exception.
That said, I have held leadership roles before and taking on this one felt a little different in two ways:
Firstly, I was very conscious that I was taking over from the man who had started the business, his name was, and still is, over the door. In large corporates senior roles can be a bit of a revolving door, not so in this environment. Me picking up the baton from Paul was big news for the team here and for our clients, it would have been an unsettling and worrying time for them all and I was particularly conscious of that.
The second difference was that we are not a large corporate. We are a small PE-backed business. I have not worked in this environment before, it is quite different, it allows you, or requires you, to focus on different things, perhaps more important things. Certainly, very real things, no corporate nonsense, decidedly less committees, and thankfully less politics.
So, to answer your question in a word, I would say "liberating."
What lessons from your experience in financial services do you bring to your new role?
I wouldn't say that I have learned as many lessons from an industry as I have the people within it and, in that regard, I believe that you can learn as much from the people that work for you as you can those that you report to.
What I have learned along the way includes:
• Communication is key but listening to others is crucial, no-one knows everything.
• Failure is an important part of success, so don't reprimand those who stumble, help them to get back up and try again.
• There is no substitute for hard work and of course you'll find that the harder you work, the luckier you get.
• The three key ingredients for both individual and collective success are capability, capacity, and desire, having two out of three isn't good enough.
• High performance is best achieved where there are clear goals, relevant measures of achievement, and a healthy degree of exposure so that it "matters."
• Don't be limited by your own, or worse still, other people's perception of your own capabilities – you won't know if you can do it if you don't give it a go.
In terms of a specific financial services learning, having worked in the Australian and UK financial services industries in the lead up to massive regulatory change driven by the inherent conflicts within commission-based remuneration structures, just make sure you are ready, it's not so much a question of if, rather when.
What do you envision for Tasker Insurance Group?
In terms of what I imagine for the Tasker Insurance Group in the future, we shall be a well-respected insurance intermediary with a clear proposition to our clients, people, and markets. We will reliably deliver on this promise and therefore be trusted by those that we work for and those who choose to work for us.
Because of this, we will be a go-to business for these stakeholder groups and seen as a significantly superior alternative to the consolidators, larger nationals, and international firms who have their eyes firmly fixed on a narrower, more self-indulgent prize.
If you were to swap jobs with anyone, with whom or in what industry?
Can you imagine being as amazing as Roger Federer, as talented as Hugh Jackman, or as brilliant as Steve Jobs? All incredible in their own right and worthy contenders for this job swap.
For me though, as I sit here on the 6.49am train from Shawford to London, doing the 1 hour 12 minute journey that is an integral part of my almost two hour daily commute (each way), I would like to swap with Richard Branson.
Aside from clearly being very good at what he does and never seemingly one to take himself or business too seriously, he gets to work from home regularly and his home is a tropical Caribbean island nestled in crystal clear blue waters, lapping up on idyllic white sandy beaches.
Beat that, South West Rail.
Name one thing your insurance peers probably don't know about you.
I rather hope that there are lots of things that my insurance peers don't know about me, so you'd think that picking just one would be easy wouldn't you.
So here we go, continuing the job swap and parallel lives theme, back in the 80s, while at school, I did a little acting which led to me auditioning for the lead role in the 1985 film, Young Sherlock Holmes. I didn't get the part, some chap called Nicholas Rowe did, which was great as it left me free to pursue a career in insurance.
Related stories:
Tasker Insurance Group names incoming CEO
Tasker Insurance Group consolidates retail brokers