"You don't have to shout and be aggressive to succeed" | Insurance Business UK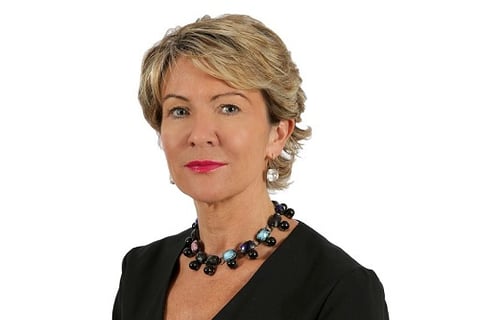 "It has taken many years to find myself in this position, but I hope the younger brilliant women who are coming after me can have it easier. Then I will feel that us older women are truly making a difference."
Those were the words of Carpenters Group's Donna Scully (pictured), who believes hard work and patience are among the things a woman needs in order to find success in a predominantly male industry. A vocal advocate against fraud, the personal injury lawyer also shares with Insurance Business her strong views on ongoing claims reforms.
How did you first become involved in insurance?
As a personal injury lawyer I worked for a number of insurance companies in London and when I set up the personal injury department at Carpenters over 20 years ago, we just started to do more and more work for insurers, brokers, and legal expense insurers. I've always felt that the sector needs to break down the traditional barriers and, while not easy, collaboration is possible between the different sides of the sector.
Having worked extensively with insurers when it comes to claims and fraud prevention, what are your thoughts on the ongoing personal injury reforms?
I have gone on record (a lot) about my grave concerns about the proposed whiplash reforms and the adverse effect they will have on genuine motor customers, fraud, and our industry generally. Everything I have said on the subject was borne out by the recent Justice Select Committee Report which is the most comprehensive piece of work on the subject so far. I am not against reform if it is evidence-based, well thought out, and implemented properly. However, it is currently none of those things, and the consequences could, and I fear will be, catastrophic for the claims industry in terms of stability, fighting fraud, and justice for genuine claimants.
As a woman of influence in a male-dominated field, what have been the biggest challenges for you?
I have been around quite a while as a professional, firstly in London then moving to Merseyside in 1997. I have experienced the usual challenges of wanting to be taken seriously as a younger woman, being given the opportunity to show what I could do and flexibility so that I could achieve my ambitions and balance my life too. I have been lucky in that I have been self-employed for over 20 years and my co-owner in Carpenters is very positive about equality and looking for the 'best person' whether they be a man or woman. I have been able to arrange flexibility for myself and then to offer it to my staff and I know how important it is.
I would say that if you are a woman in a male-dominated industry you don't have to shout and be aggressive to succeed, you need to be hard-working, constructive, easy to get on with, and willing to learn. You cannot change the world in one day, so you need patience too. It has taken many years to find myself in this position, but I hope the younger brilliant women who are coming after me can have it easier. Then I will feel that us older women are truly making a difference.
As director of Carpenters Group, what goals or priorities have you set for the business?
It's certainly not unique but the goal from day one was to provide a quality personal service to customers, and we will always strive for that. Also, to be a constructive, flexible partner to work with. We work hard on technology and innovation because we can't stand still and must improve every day to stay competitive and offer the best service.
Having a brilliant well-rounded team at Carpenters is vital too. The staff are our success and without them we wouldn't be where we are today. We strive to have a happy work environment with a 'work hard, play hard' motto. If people work hard for you, then you should appreciate and reward them. An ethos of giving back to the community is also important to us.
If you were to swap jobs with anyone, with whom or in what industry?
Oh goodness, that's a tough question! I think I am a born 'performer' but unfortunately I cannot sing a note although I claim to be a 'not a bad dancer'! So I think the answer is either a singer or an actress. I'd like to have been able to entertain people and make them happy, but I can't complain with what I've done and it has been very fulfilling. Some might say being a lawyer involves a bit of acting…
Name one thing your peers probably don't know about you.
I'm not sure there are many secrets left about me. I'm pretty open about stuff, but I do think a lot of my friends don't know how serious I am at work and what I do, and conversely I'm not sure colleagues/peers know how unserious I am outside work! Who wants to be serious all the time… I was a bit late coming to Twitter and social media but now absolutely love it. Having attended secretarial college at 17, my 80 words a minute touch typing means I can bang out tweets very quickly – too quickly some of the time...
Related stories:
"He told me quite bluntly that I would be leaving to have babies"
Entire industry needs to get behind pledge, says Zurich CEO Naidu