How to have the difficult conversations around diversity and inclusion | Insurance Business UK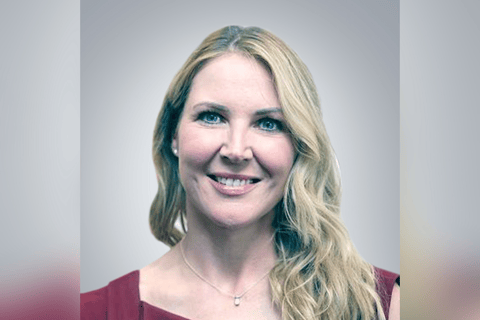 What does it take to build a great company culture? Whose role is it to lead the charge in creating an inclusive atmosphere that empowers every individual to be their authentic self in the workplace? What are some of the characteristics that it takes to be an effective leader capable of generating real change?
These are just some of the questions that will be discussed and debated at the upcoming panel session on 'Creating a space for everyone' during the #IBWomenInInsurance 2022 conference on November 14, 2022, at The Tower Hotel London. The panel will see industry experts from Davies, Zurich, QBE, HDI Specialty and many more wrest with some of the most pressing considerations surrounding the future of insurance.
Registration is now open: Sign up to hear speakers from Marsh, Davies, QBE, Hiscox UK and more share their DE&I insights
Speaking with Insurance Business in the run-up to the industry event, growth & client success director at Davies, Carolyn Blunt (pictured) looked back on her own diversity & inclusion (D&I) journey and the times when she found herself being the only woman on a board.
"It has happened a couple of times," she said. "I've always been quite strong-minded and confident, and able to hold my own in such situations, but I'm very aware there are other women who don't necessarily share those traits naturally – and why should they have to behave in a way that makes them inauthentic just to fit in with cultural norms? And I think insurance, and financial services in general, still have a really long journey to go on, certainly with gender equality and diversity."
Being somebody who tends not to shy away from having the difficult conversations that need to be faced – particularly on the behalf of those around her – Blunt looked for every possible opportunity to open new conversations around how to attract more diverse talent into the sector. When you lack diversity, you run the risk of groupthink, she said, which limits your problem-solving capabilities and limits your appeal as an industry. And if something isn't done about that, then nothing will ever change.
Read more: Insurance apprenticeships – why it's time to change the conversation
From creating Davies's Women in Leadership Programme in 2018, to finding time to mentor and sponsor talent across the sector, Blunt takes a proactive approach to crafting leadership paths for diverse talent. But what it will take to create a genuine sea-change across the wider profession, she said, is a broad strokes approach to changing the culture of insurance from the inside out.
"We need to have the top level on board with that strategy and that ethos," she said. "For me, it's not about lip service and saying all the right platitudes about company vision, and mission statements, and website copy about being inclusive. Show me. Prove to me what you're doing, what's working and what hasn't worked.
"Even if organisations have tried something and it hasn't worked, that's still progress. Just fail fast and move on. I think sometimes if you're trying to build the right culture from the bottom up, a lot of people will get frustrated because you just end up hitting a glass ceiling or a board that doesn't have diversity – and then it's all just meaningless words."
There are practical steps that organisations can take to create meaningful cultural shifts – and key among them is actively working to create greater engagement by putting resources behind initiatives and by being visible with the actions they're taking. Unfortunately, she said, great focus groups and engagement groups at the bottom of an organisation cannot invoke change, unless the board is actually listening to and acting on their recommendations. Without that, nothing changes, and the people within those groups will only become more frustrated.
"But of course, we also need to not just make decisions at the top level, from a perspective where we think we're doing the right thing but we don't have that lived experience," Blunt said. "That's also pretty dangerous. This is why it remains so important to get the involvement of everyone in the organisation, particularly those people who have that lived experience.
"We've got a [non-executive director] at Davies who helps us with the diversity piece especially because she has that lived experience. I couldn't necessarily do it, I know my heart's in the right place and I know what I want to achieve – but is it the right answer? I need to sense-check that with the target audience I'm trying to support… So engaging the people you're trying to benefit with this and getting their input is absolutely critical."
Her own leadership journey, in addition to working with a broad variety of leaders across an assortment of organisations, has given Blunt keen insight into some of the shared characteristics that it takes to be an inclusive leader. Great leaders share a genuine belief in doing the right thing for people, she said, and they have an open mind with regards to what it takes to do that effectively.
"The people truly coming to the table to have these conversations believe in the value of every individual, no matter gender, background, race, sexual orientation etc," she said. "And I think that's the fundamental piece for me, and it's something you can almost feel in somebody – that they're genuinely forward-thinking in that way and you can have a good, honest conversation with them.
"[…] Because this is not about disadvantaging anyone, it's about embracing the opportunity to bring in the right person who's the right fit for the right role. It's not about wanting to oust the people who are good at what they do just because they're white males in insurance and that's not 'fashionable' anymore. But it is about having an awareness that if we are all the same, we don't get different views and opinions and we don't get the kind of ideas we'd get if we had people who have got different lived experiences."
Sign up now: Register today for your invitation to join IB's 2022 Women in Insurance Conference