Fine art insurance - a brief intro for brokers | Insurance Business UK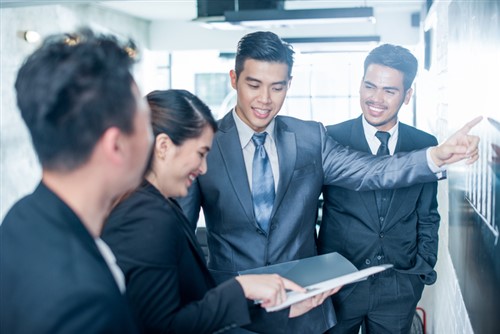 During the rebound after the global financial crisis in 2009, art sales around the world surged. The global art community has been growing for the past decade, driving heightened need for specialist art insurance policies for collectors.
One of these specialist policies is fine art insurance. This coverage provides critical financial protection for collectors in the event that an art investment is lost, stolen or damaged. The specialised all-risk policy goes beyond a typical household property policy and is often based on the premise that owners want to preserve objects or collections for future generations of family or community.
What type of objects can be insured under a fine art insurance policy?
This depends on the risk appetite of each individual carrier. As XL Catlin explained in its 'Introduction to Fine Art Insurance' prior to its merger with global art insurance leader AXA: "Art and objects worth insuring under a fine art policy come in many descriptions. They may be snuff boxes and coins, or vast canvasses and monumental sculptures. They may be made of precious metals, precious stones or everyday materials, like paper or clay. They can be stone, metal or even liquid. Some are ancient, and others are the work of living artists."
The one thing all of the qualifying objects have in common is that their value "goes well beyond an ordinary function or material," the carrier explained. While this may be subjective in the world of art, a collector might need a fine art policy if they have:
A unique item that will be difficult or impossible to replace
A collection of objects whose value would drop if one piece were damaged or lost
Artworks that they lend to museums or exhibitions
Valuable items held in storage
Fragile, delicate or very old, original items
What does fine art insurance cover?
Most fine art policies will cover 'all risks,' which is a slightly misguided term because there are almost always coverage exclusions. All policies will cover perils like fire and theft, while also compensating for loss of value and accidental damages. Typical policy exclusions include things like war, nuclear, moths & vermin, and inherent vice.
How do insurers value works of art for coverage purposes?
As stated previously, the value of artwork is sometimes quite subjective. Typically, carriers will base premium calculation and claim pay outs on the following:
Price at auction or market value at the time of a loss
Purchase price
Projected replacement cost
Declared value (must be subject to regular appraisal)
Risk management for fine art collectors
When it comes to specialised art insurance policies, one might argue that the real value comes with the risk management and mitigation expertise around restoration, transportation, storage and so on.
According to Huntington T. Block, an operating unit of Aon plc and the oldest and largest managing general underwriter of fine art insurance in the US, valuable artwork is most vulnerable when it's on the move. The firm's president and CEO told Insurance Business: "85% of our claims are derived from transit losses. When you think about art, when it's on a wall on display or in an individual home, the risk of something happening is pretty minuscule." The same cannot be said when an object is in transit.
Likewise, Andrew Mitchell, fine art underwriter at Hiscox, in London, UK, said "accidental damage" during transit is the most common claim he sees. He said: "The main driver of fine art claims is accidental damage, rather than any of the sexier crime-based [losses]. And that's usually something that happens during the course of transit – when you're moving anything, that's when you're at the most risk of dropping, or impact, or loss, or any of those things. So about 50% of our claims come from accidental damage. Unfortunately, that's just part and parcel of operating in that market with high-value, potentially fragile items."
Insurance carriers and brokers that are specialised in this space can advise about best practices for restoration, transportation, and storage, and they can point policyholders towards experienced third-parties who will help them to mitigate their exposures.
Insuring modern art with weird and wonderful exposures
Art is a difficult product to insure because, by definition, it is always new. Every artist's mind works differently and therefore every creative product is unique. This exclusivity reveals itself in many ways: through the final product, the materials used, and product placement, to name but a few.
"It is difficult to predict hot trends in the art insurance sector. Artists create new art every day, resulting in a constant influx of creative product and the continued growth of the art insurance industry," said William Fleischer CIC, president of Bernard Fleischer & Sons Inc. "Artists love working with new materials, and with that comes different risks and exposures. These days, a lot of art has moving parts or boards and electronics, so there's cyber liability to consider. Artwork with electronic parts and Wi-Fi connection could potentially be used as a gateway to a museum cyberattack. Insuring art and technology requires thinking outside of the box."
Art in the artifIcial intelligence (AI) era
A great example of a new art trend is AI-generated art. Global auction houses Christie's and Sotheby's have both held their inaugural auctions of AI-generated artwork, with the Christie's piece shocking the art world by selling for $432,500, more than 40 times the official estimates. The AI-generated art trend is creating a lot of interesting questions around the future of art and art insurance. Uncertainties around how artwork should be valued, authenticated, and protected are just some of the challenges that art insurers will have to deal with moving forwards, according to Claire Marmion, CEO of Haven Art Group.