Autonomous vehicles to have "massive impact" on motor insurance, says AXA exec | Insurance Business UK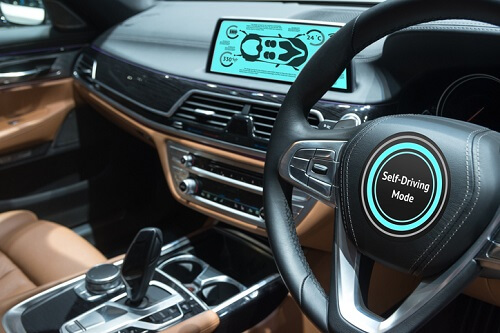 Motor insurance will be "massively impacted" as autonomous vehicle technology becomes mainstream, according to
AXA
's technical director David Williams.
The arrival of autonomous vehicles to our roads, which the
UK government is making way for by 2021
, will transform society's relationship with driving and mobility, and will also mean big changes for the motor insurance market.
Search and compare insurance product listings for Drivers from specialty market providers here
"Forget business as usual, it's going to be completely different going forward," Williams said at the Insuring Autonomous Vehicles 2018 conference last week.
"I'm a really big fan of autonomous technology, and I absolutely support getting autonomous vehicles safely on the roads as quickly as possible… But when you approach it from a traditional insurance perspective, that technology is going to have a huge impact," he said.
Much has been made of the potential for motor manufacturers to enter the insurance space by selling autonomous vehicles pre-loaded with insurance. While it's unlikely that they would take on an insurance carrier role, there is a real threat when it comes to them entering the distribution chain, according to Williams.
"[Motor manufacturers] do have a much better relationship with the customer than we do. Lots of people love their cars, very few people love their insurer. They have the customer advantage," he said.
Despite there still being a significant degree of hesitancy on the public's behalf when it comes to self-driving technology, manufacturers are pressing on regardless and investing heavily. It's currently predicted that autonomous vehicles will have a long-term impact on mobility trends and will likely drive an increase in shared mobility services.
"If you combine that growth in the sharing society with autonomous technology and the electric vehicle, you do get a sort of virtuous circle," Williams said.
"Some of the motor manufacturers are starting to describe themselves as mobility providers, rather than car manufacturers – they see the writing on the wall… You also see massive investment and collaboration with the likes of Uber, Lyft, etc. So, we are seeing an increase in activity from an investment perspective there."
While the real impact of autonomous vehicles won't be known until they arrive on the roads, the insurance industry needs to stay on top of the technology and how it affects wider society to ensure it does not fade into "obsolescence," Williams said.
He added: "If we are going to be successful, we need to move from a position of not knowing, to really, really understanding technology."
Related stories:
Transport minister: New insurance framework for self-driving cars
We could see more subrogation when autonomous cars come in