AXA lifts the lid following major changes and CEO departure | Insurance Business UK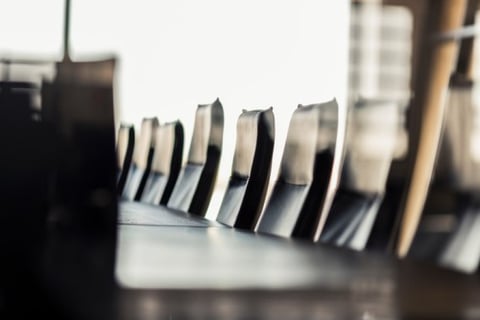 It's full steam ahead for
AXA
, which says it is focused on brokers and customers following
a surprise reshuffle announcement
on Thursday.
The UK and Ireland business revealed yesterday that its chief executive of AXA intermediated and direct, Brendan McCafferty, would be leaving the business with immediate effect – without replacement.
The major reshuffle saw the current MDs of AXA direct and AXA commercial intermediary, Gareth Howell and Jon Walker respectively, move to the AXA Insurance board, joined by Waseem Malik – who it was also announced is to succeed claims director Chris Voller, who will retire in April 2018.
Jon Walker, now executive managing director of AXA commercial, told
Insurance Business
that for the UK insurance business and its component parts, it is "very much business as usual."
"Effectively, this is about simplifying the structure of the business and bringing brokers and customers to the top of the agenda, as far as access to the most senior people within AXA UK are concerned," he said.
While McCafferty's role as CEO of AXA intermediated and direct will not see a replacement, there will be no change when it comes to the company's focus on the intermediated channel, Walker said, adding that he will continue to be "heavily involved" in many of the broker relationships that AXA has in place today.
Malik, who moves over to claims from his current role as chief financial officer, said that while again, it is business as usual in terms of strategy, AXA's claims arm is going through "a huge transformation."
"I think it's a good time to be moving to claims where I can bring a fresh perspective and a different mindset, as someone who isn't a claims expert," he said.
2017 was admittedly "very challenging" from an industry perspective – thanks in no small part to Ogden – said Howell, the newly-appointed executive managing director of AXA retail. Things are looking up in 2018, however, and despite this week's announcement, AXA's plans and targets for the year remain "exactly as they were."
"There's an element of that challenge that clearly carries over in 2018, but from an outlook perspective, for both AXA and the insurance industry as a whole, I would say it's probably marginally better than where things were in 2017," Howell said.
Related stories:
AXA Insurance in major reshuffle – chief executive gone
AXA cancels oil pipeline coverage, divests from fossil fuels