Black Friday marks the start of auto claims season | Insurance Business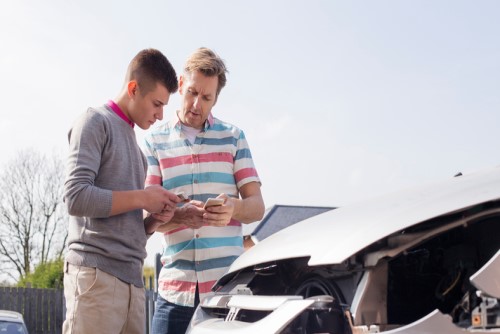 Black Friday may signal the start of the holiday shopping season, but insurers also see it as the start of the auto claims season.
Data from Co-op insurance shows that auto claims actually increase by more than a fifth during Black Friday, which falls on November 23 (tomorrow) this year.
Black Friday marks the biggest sales day of the year and stores regularly offer steep discounts and bargains. This has led to crushing scenes of jostling crowds and snarled traffic.
The shopping rush leads to higher rates of auto accidents, collisions and thefts, according to Co-op's data. Its data revealed that auto claims during Black Friday have increased by more than 21% since 2015.
"Our claims data shows over recent years, Black Friday's sales do lead to more traffic on UK roads and therefore an increasing number of incidents," said Ian Kershaw, head of claims at Co-op Insurance.
"Unfortunately we do see a spike in collisions at this time of year, when drivers seem to be more alert to bargains than the traffic, so we're urging drivers to take extra care when they're out on the roads. This weekend signals the start of our busy claims period, which ramps up pre-Christmas, before we see a calmer, festive period."
Co-op's claims data showed that Cyber Monday, at the other end of the weekend, is becoming a safer day to drive on the roads, as people are more inclined to get bargains by shopping online. Last year, the number of claims decreased over 11% on this day, when compared to 2015.
"Perhaps living up to its name, Cyber Monday does see fewer accidents reported in comparison to Black Friday so this may be a safer time to drive for many across the UK as it seems as though a lot of us stay at home," said Kershaw.