Bolt joins forces with Allianz Partners | Insurance Business UK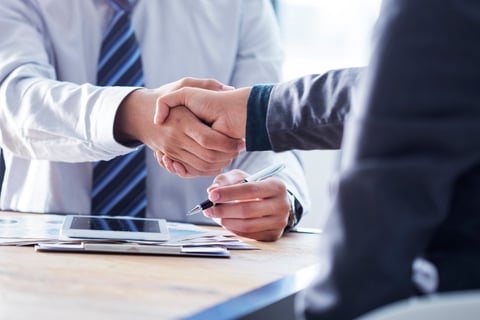 The European micromobility operator Bolt has joined forces with Allianz Partners to provide insurance for its e-scooter fleet across 26 countries in the continent.
The three-year partnership will give Bolt customers personal accident and general liability coverages, which are already embedded in the rental fee. This means the riders are already insured for injuries sustained and third-party damages caused while operating the scooters.
The programme has already been rolled out in Norway, Portugal, and Sweden and will be implemented across all European markets in the following months.
"At Bolt, we are dedicated to making sure our scooters are as safe as possible and we are currently working on several safety features for both scooter riders and pedestrians around them," said Dmitri Pivovarov, director of rentals at Bolt. "Unfortunately, accidents still happen. This is where the partnership with Allianz Partners helps us provide the safety net that scooter users need in the busy urban environments where they use our products."
Michael Maicher, head of new mobility for global strategic partnerships at Allianz Partners, said that among the partnership's targets is expanding the reach of its micromobility insurance offering to new markets such as Estonia, Lithuania, and Malta.
"As Allianz has been at the forefront of being an important enabler for the future of urban and new mobility, we are extremely proud to strengthen and extend our partnership with one of the fastest-growing mobility platform companies in Europe," he said.
Read more: The rise of the E-scooter and its insurance challenges
Meanwhile, the Alliance of British Insurers (ABI) has called on the government to create regulations for private e-scooters as it warned consumers of the dangers of riding the two-wheelers on public roads.
"We share the government's vision of a greener and more inclusive transport system," said Laura Hughes, manager of general insurance at ABI. "But at present, used illegally on the roads and pavements, e-scooters are dangerous to their owners, other road users and pedestrians. To help ensure they can reach their potential, it is essential that the government develops robust regulations around their construction and use, so that e-scooter travel can become as safe as possible."
Matthew Avery, chief strategic research director at Thatcham Research, agreed, saying that regulation is "urgently required" before the mobility benefit of e-scooters can be realised.
"In the absence of prompt action, e-scooter travel, which could be 100 times more dangerous than riding a bicycle, will continue to present a real risk not only to users but also to pedestrians, drivers and people living with disabilities," he said. "Outside of the government trials, it's illegal to ride an e-scooter on public roads."