'Brand-conscious' MCE Insurance buys premium edition Mercedes-Benz Sprinters | Insurance Business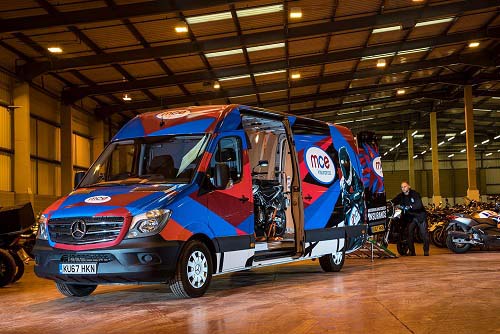 Motorcycle insurer
MCE
Insurance has ramped up its fleet of Mercedes-Benz Sprinters, purchasing 10 premium edition versions from dealer Intercounty Truck & Van.
The first five of the new vans have been delivered, and will be used in collecting damaged motorcycles from, and delivering replacement or repaired units to, policyholders. This latest order will bring the number of MCE's Sprinters to 18.
"We're a very brand-conscious business and, as a symbol of outstanding quality, the Mercedes-Benz three-pointed star complements our own image perfectly," commented head of claims centre Anthony Baxendale. "Our new vans look fantastic and are already attracting a lot of attention as they travel around the country, so we hope people will keep a lookout for them."
According to MCE, each vehicle can accommodate up to four bikes and is expected to clock-up around 90,000 miles per year.
"Our first Sprinters have lived up to all our hopes and expectations," added the MCE executive. "Despite the high mileages involved, they have been supremely reliable and cost-effective to operate.
"Although Intercounty Truck & Van didn't supply our first Sprinters, the dealer's Wellingborough branch is relatively close to our headquarters and we've been relying on its workshop team for maintenance support."
MCE acquired its first eight Sprinters five years ago when it brought the transport function in-house. The insurer provides cover for commuters and hobbyists, as well as specialist support for fleet motorcycles.
Related stories:
Carole Nash the latest acquisition for The Ardonagh Group
QBE Insurance expands partnership with Autoglass