Car insurance premium index sheds light on coronavirus impact | Insurance Business UK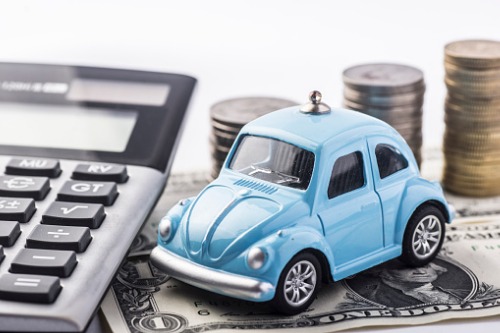 Sometimes you have to look a little beyond the headline figure to get the true picture. That is the conclusion of the latest Confused.com and Willis Towers Watson car insurance premium index.
The firms reported a fall in prices of 5% (£39) to £770 during the last quarter – marking the largest drop since early 2018. Indeed, drivers are, on average, paying £19 (2%) less in 2020 for car insurance than they did at the same point last year based on the data the firms gathered from almost six million car insurance quotes. At the heart of the decline, unsurprisingly, is the coronavirus pandemic with the drop in traffic prompting a fall in accidents, and therefore claims.
Yet Graham Wright, UK lead of P&C personal lines pricing at Willis Towers Watson, points out that there is more to the story.
"A forensic analysis of the complex changes in customer quoting patterns in the last quarter reveals the impact of the pandemic on market dynamics was about more than just price," he said.
The research went beyond price to examine the changes in the mix of types of people quoting. It noted that there were fewer young drivers (typically a higher priced group) asking for quotes because there were fewer newly qualified drivers coming on to the road. In addition, drivers that typically might be on the road for 10,000 miles a year were now looking for quotes at much lower mileage levels.
There were also a higher number of cars kept at home during the day, and fewer drivers in general in newer cars – all helping to drive prices own.
"This analysis showed that some of the initial market-level price reductions seen post-lockdown were driven more by the significant shifts in customer quoting patterns," added Wright. "And although quoting patterns reverted towards more normal trends towards the end of the quarter, the research has only highlighted further the need for insurers and intermediaries to look closely at how they price for the so-called new normal.
"Looking further ahead, as we emerge from lockdown and roads become busier, insurers are attempting to predict claims and adjust prices before the full impact of COVID-19 on both medium and long-term frequency and severity trends is known. While there are trends that simultaneously point to both higher and lower levels of driving than before – such as less use of public transport balanced with more working at home - a further headache is estimating the impact on severity from broken repair supply chains, more cyclists on the roads and recessionary trends. These are just some of the moving parts that will make pricing risk correctly even harder than before the COVID-19 crisis – meanwhile all of the challenges from before such as whiplash reforms, inflation and Brexit remain."