Civil Liability Bill set for second reading in House of Commons | Insurance Business UK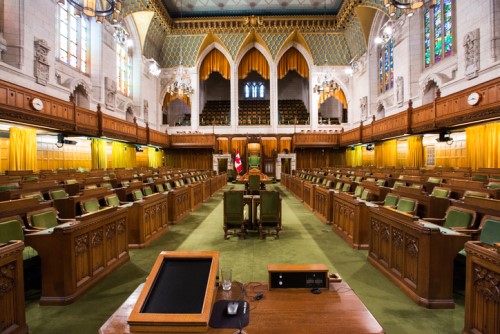 September 04 is an important date for anyone on edge as the UK's Civil Liability Bill goes through the legislative process, as it is the day of the bill's second reading in the House of Commons.
The Forum of Insurance Lawyers (FOIL), which has been heavily involved and is waiting with bated breath for further insights and clarity, has expressed its views ahead of the important event. Today's outcome, according to FOIL chief executive Laurence Besemer, is "keenly awaited by all parts of the claims sector."
In a statement sent to Insurance Business, Besemer said: "The provisions on whiplash have proved controversial in the Lords: they have faced considerable challenge; the government has added additional provisions to the face on the bill following criticism from the Delegated Powers and Regulatory Reform Committee; and the definition of claims covered by the bill has been amended three times.
"On the basis of comments in the Lords it is likely that at second reading MPs will take the opportunity to spell out further changes they wish to see to the definition, to the tariff, and to the small claims track limit, with the potential for other issues to be raised."
Besemer added that FOIL is of the belief that any weakening of the proposals, especially when it comes to the definition and the tariff, will impact the bill's potential to reduce claims and costs and deliver savings to policyholders.
"It believes that concerns at the increase in the small claims track are misguided particularly in view of the concessions made by the government in the Lords following the Justice Select Committee report, allowing more time for the new electronic platform to be developed and thoroughly tested, delaying the introduction of the new regime until 2020," he noted.
From the current £1,000, the small claims track limit for road accident personal injury claims is being pushed to go up to £5,000. In addition, a tariff of fixed compensation for pain and suffering for whiplash claims is slated to be introduced, as well as a simple online process for claims registration.
"Reforms in the Civil Liability Bill will mean a fairer system for claimants, motorists, and compensators," said James Dalton, director of general insurance policy at the Association of British Insurers (ABI). "This is why the bill's provisions must be implemented in full, and not watered down."
New research commissioned by the ABI found the majority of the public backing the overhaul, with 87% of the more than 2,000 adults polled by Consumer Intelligence saying the current legal costs are steep.
"This survey highlights significant public support for the government's plans to reform the personal injury compensation system," commented Dalton. "There is overwhelming recognition that legal costs are too high and need to be reduced.
"Most people recognise the benefits of a simple, streamlined system for dealing with low-value personal injury claims, that preserves access to justice, and would be confident to use it."