Direct Line Group hikes prices to restore margins | Insurance Business UK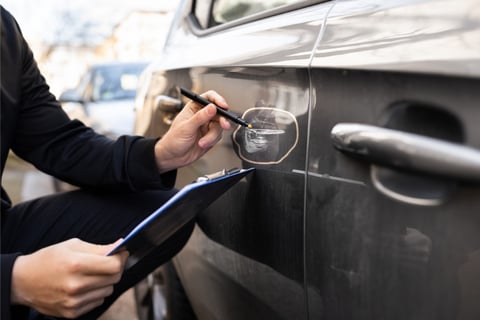 It's the turn of Direct Line Insurance Group Plc (Direct Line Group or DLG) to illustrate the impact of claims inflation, issuing a trading update through which it revealed price increases aimed at restoring margins.
"[This] trading update follows a period of heightened volatility across the UK motor insurance market, in which we have seen claims inflation in motor in the first half of 2022 spike above the levels assumed in our pricing," stated DLG chief executive Penny James. "As a result, we are revising our combined operating ratio target range for 2022 to 96-98%.
"We have already taken actions including increasing prices and deploying new pricing capability to restore margins, which mean we expect our 2023 combined operating ratio will improve to around 95% and we reiterate our medium-term target range of 93-95%."
The CEO added: "This, combined with our diversified business model, our strong balance sheet, and our continuing actions to further improve resilience, gives us confidence in the sustainability of our regular dividends for this year and as we look ahead."
According to the Bromley-based insurer, the motor loss ratio in the first half (H1) is now slated to be somewhere in the area of 86%, with overall motor claims severity inflation for the year now estimated to be approximately 10%.
"The motor insurance market experienced significant levels of severity inflation in H1, primarily resulting from higher used car prices, and amplified by higher third-party claims costs, longer repair times, and inflation in the cost of car parts," noted DLG. "Market premium inflation has continued to lag the increases in claims inflation…
"The group's other business units are performing largely in line with expectations, demonstrating the benefit of the group's diversified business model. Overall, the group expects a combined operating ratio for the first half of 2022 of around 96.5%, normalised for weather, and gross written premium of approximately £1,520 million."
According to the insurance company, which also recently rolled out an updated motor risk pricing model, the abovementioned adjustment in prices was made in the second quarter. Meanwhile DLG's board has decided not to launch the second £50 million tranche of its £100 million share buyback programme, in light of the market environment at present.