First set of numbers in from Official Injury Claim portal | Insurance Business UK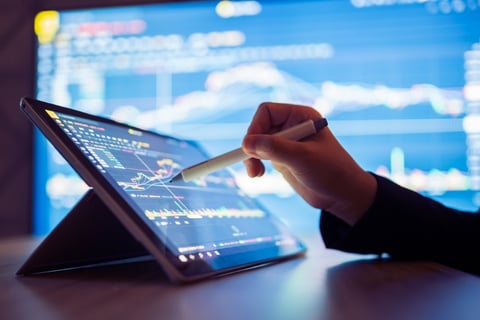 The Official Injury Claim (OIC) service, which became operational on May 31, has published its first tranche of data.
According to the figures for the May 31 to August 31 period, overall claims volume stood at 45,718. Of this sum, 41,387 claims were represented while the remaining 4,331 weren't.
Meanwhile, of the claims started between May 31 and August 31, a total of 436 had settled as of September 08. Ninety-six per cent (96% - 418) of the settled claims were unrepresented.
Commenting on the numbers, Allianz UK motor claims head Ian Kershaw stated: "Volumes haven't yet reached a level that would allow us to say whether the OIC portal has met its objectives. The first figures released by the Ministry of Justice (MoJ) highlight the initial benefits of the portal, but also show some trends that raise questions."
"The proportion of unrepresented claimants is much lower than hoped," said Keshaw, "and also due to the small number of medical reports received on the claims notified to date, it is difficult to reach any early conclusions.
"What we have seen, however, is a significant number where the uplift for 'exceptional circumstances' is being claimed – this happens more often than expected, which could be due to the lack of a precise definition for this criteria."
The whiplash injury regulations allow a court to award an uplift in damages of up to 20% where either the injuries suffered or the claimant's circumstances are considered to be exceptional.
According to the inaugural OIC report, 2,877 claims requested an uplift for exceptional injury while 2,332 requested an uplift for exceptional circumstances. Additionally, there were also claims – a total of 6,453 – that requested an uplift for both.
"The data shows that of nearly 46,000 claims registered on the portal so far, just 436 had settled as at September 2021," commented Association of Consumer Support Organisations (ACSO) executive director Matthew Maxwell Scott.
"That means fewer than 1% of injured people have made it to the end of the process, which strongly implies that widespread reports from defendant and claimant representatives of severe teething problems with the portal must be true."
Maxwell Scott added: "The MoJ said the portal was designed to make it easy for injured people to use, but only one in 10 consumers attempted to do so without the support of a lawyer or other professional representative. This shows that the portal process is far too complicated for most members of the public to use with confidence, and without risking detriment from adverse defendant behaviour."
Meanwhile, according to the released figures, liability decisions amounted to 24,812.
"On liability, just over half the submitted claims (54%) have agreed liability decisions, with 11% of claims having liability denied," noted the ACSO executive director. "In order to help unblock the backlog of injured people waiting for their day in court, we would like to see the number of liability denied cases reduce significantly.
"Currently there are nearly 21,000 claims awaiting a liability decision. Our concern is that insurers are incentivised to deny liability because in doing so, the case exits the portal and injured people have nowhere to turn to except the civil courts, which are suffering year-long delays getting cases heard."
The OIC service was developed by the Motor Insurers' Bureau on behalf of the MoJ. Data from the portal will be published on a quarterly basis.