IFB's Halloween warning: Beware of ghost brokers | Insurance Business UK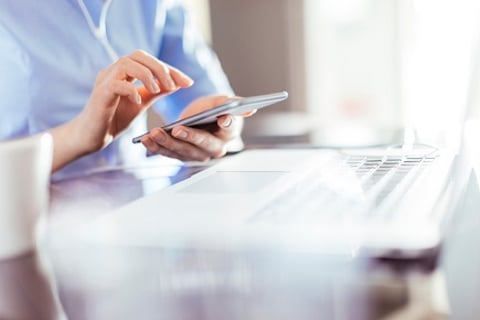 This Halloween the Insurance Fraud Bureau (IFB) is sharing a scary tale, one which involves not fake ghosts in costumes but fraudsters called ghost brokers.
"Although legitimate insurers and brokers advertise on social media, it's essential that people stay savvy to the differences between what's genuine and what's fake," said IFB director Ben Fletcher, referring to bogus 'too good to be true' online adverts amid the prevalence of ghost broking.
"Enticing offers may seem like an easy way to save money on your car insurance, but the reality is that by cutting corners and not checking if the source is genuine, people are risking their hard-earned cash."
The warning comes as the IFB releases the findings of its survey conducted by YouGov. The poll found that one in three 18- to 24-year-olds have seen a suspicious-looking advert for car insurance on social media. Overall, or across all age groups, a fifth of the more than 2,000 respondents reported seeing such adverts.
What's worthy of note, and alarmingly so, is the percentage of people who had not heard the term "ghost broking" – a whopping 95%. In addition, 32% of those surveyed admitted to not knowing how to check that they're being offered legitimate car insurance.
According to the organisation, which acts as a central hub for sharing insurance fraud data and intelligence, there has been an 81% increase in new IFB probes into ghost broking/application fraud since 2015. It said these currently make up a third of IFB's live investigation portfolio.
Meanwhile consumers are urged to be vigilant and to report suspicious adverts via 0800 4220421.
"While people have a responsibility to buy from a trusted source, they also have a role to play in the fight against fraud and can help by reporting suspicious adverts to the social media site or reporting ghost broking activity to the IFB's Cheatline," said Fletcher.