Liverpool car park blaze insurance bill pegged at over £2 million | Insurance Business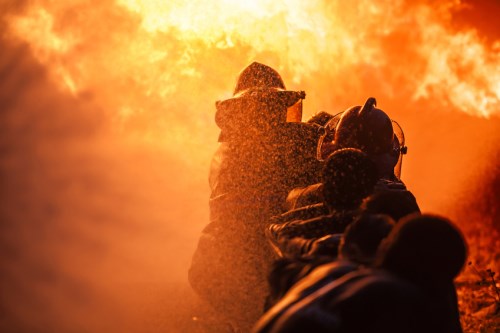 If a motorist is adequately covered, a vehicle catching fire is a big insurance bill in itself… so imagine the cost implication if a whole car park, almost 90% full, went into flames.
By now you must have heard about the New Year's Eve blaze that gutted around 1,400 vehicles in Liverpool Echo Arena's multi-storey car park. According to Merseyside Police, initial probes showed that an accidental fire within one vehicle caused the others to ignite within the 1,600-capacity parking facility.
While official estimates from an insurance perspective have yet to be released, a City A.M. report cited an industry insider who believes the cost of paying out for vehicles and possessions alone would be over £2 million. Meanwhile a British Insurance Brokers' Association spokesperson, without providing an initial figure, also noted the claim would be significant.
"Insurers' emergency claim lines operate 365 days a year, so anyone who has been affected by this fire in Liverpool should pick up the phone to their insurer," said the Association of British Insurers, as quoted by the report. "Insurance is there to cover the costs of just this type of incident, and in 2016 motor insurers paid out more than £33 million every single day."
Similarly, authorities have advised affected vehicle owners to contact their insurers and cite "incident number 650" of December 31.
In addition to the vehicles, also impacted by the fire was the fourth and final day of the Liverpool International Horse Show. The cancelled show would have drawn an estimated 4,000 spectators.
"I would like to express my immense thanks and gratitude to the emergency services, the Echo Arena staff, riders, grooms and support staff, the general public, and the City of Liverpool following Sunday night's events," said Nina Barbour, president of the Liverpool Horse Show, in a statement.
All horses were evacuated from the venue in a safe and controlled manner.
Related stories:
Aviva debunks false perception about claims settlement
Prospects for the UK motor industry have "improved dramatically"